Cloud Managed Services link organisations with world-class security requirements, application knowledge and service level guarantees. It helps in delivering quick, safe, and accessible solutions to teams seamlessly.
The cloud solution experts at Embitel administer the entire solution stack, including consulting, transformation, and management services, with a goal of accountability in all aspects of the cloud journey.
Why Should You Consider Cloud Managed Services?
Organizations mostly have three goals:
Self service
This refers to the flexibility gained by the IT team when they access cloud resources, create new ones, track use and costs, and alter resource allocations.
Workflow automation
This allows operations teams to manage cloud instances without involving humans.
Cloud analysis
This allows organizations to keep track of their cloud workloads and user experiences.
What helps an organization achieve these goals and function smoothly?
"Cloud management" or "Cloud Managed Services"
Controlling public, private, or hybrid cloud infrastructure resources and services count as cloud management. IT experts can keep control over such dynamic and scalable computing environments with the aid of a well-designed cloud management approach.
Cloud Management Elements
Automation and coherence
⦁ Auto provision of virtual servers
⦁ Regular data backup
⦁ Common configurations – redefined
⦁ Drive cloud integration
Cost Effectivenes
⦁ Lesser cost to manage one storage space instead of multiple storage more economic
Security
⦁ Increased security due to reliable data encapsulation
Governance & Accountability
⦁ Measuring workload
⦁ Assessing cloud health
⦁ Cloud tracing and log analysis
Performance Management
⦁ Adding correct resources
⦁ Autoscaling data
⦁ Cache Management
How Does a Managed Service Work?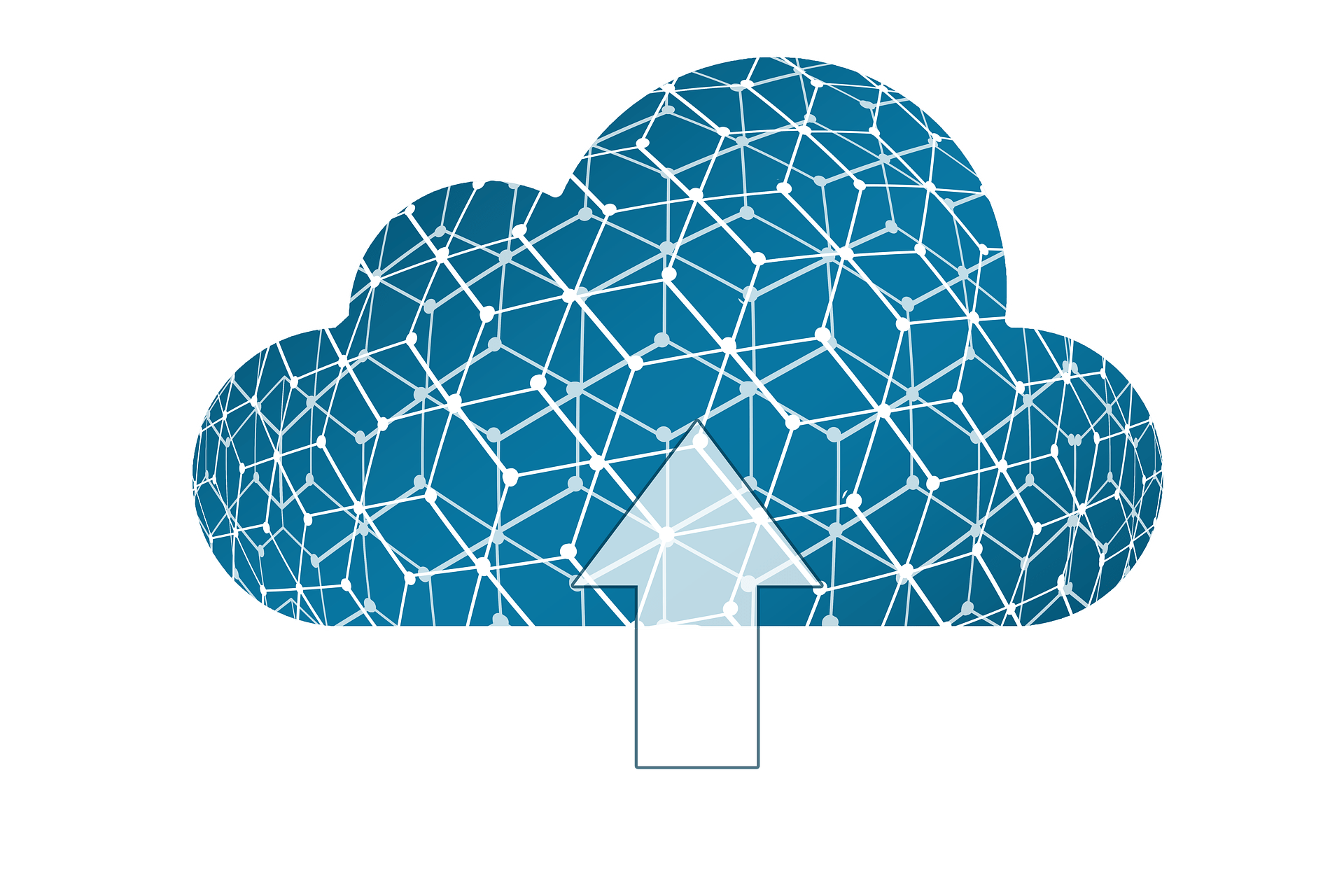 Managed services assist businesses in modernising their IT by utilising the experience of seasoned specialists to offer targeted application operations. Managed services take care of the day-to-day operations of specialised applications, freeing up in-house IT to concentrate on more strategic IT initiatives. It also frees up resources to focus on the company's core skills.
Seamless customer experience
⦁ One of the leading cloud service providers in India
⦁ Post service 24/7 support
Partnerships and collaboration with the best cloud technology providers
⦁ Partners like AWS
⦁ Windows Azure
⦁ Cloud
Over 15 years of expertise
⦁ Substantial experience in enterprise service delivery across multiple solutions
⦁ Competence in Azure cloud migration services
Compelling cloud security practices
⦁ In-house digital Innovation Lab to provide cutting edge digital solutions
⦁ Competent in cloud infrastructure, cloud strategy, cloud migration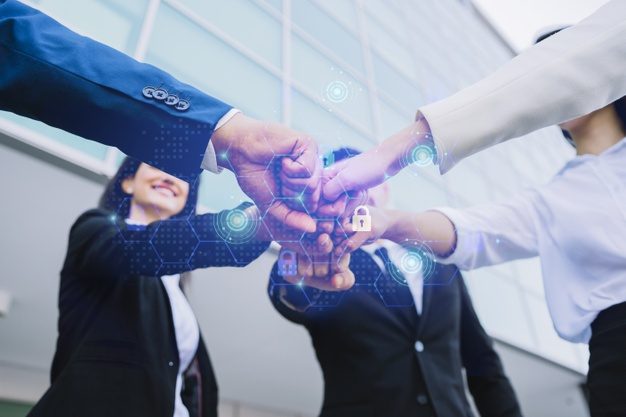 Schedule a quick call with our cloud experts and experience the best of cloud managed services
Embitel as a Cloud Managed Service Provider
Our digital and cloud experts come together to create Innovative, Agile and Next-Generation Digital Solutions. Our fully managed cloud services empower your business to derive following business benefits:
Minimize System Downtime to keep services running 24/7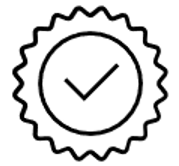 Maximize ROI and minimize TCO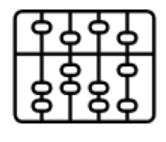 Seamless Scalability & Agility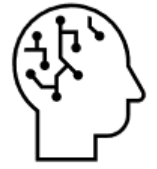 Actionable Insights into data
Identity and Data Security
Performance & resource optimization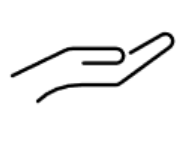 Managed services and support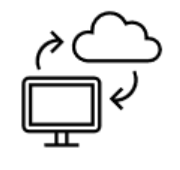 Seamless integration across multiple cloud environments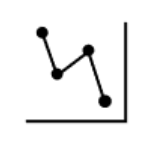 High availability & scalability for your business data
We ideate and innovate, keeping your business goals at the center of our strategy. Our primary goal is always to add value to your business and discover new channels for optimisation!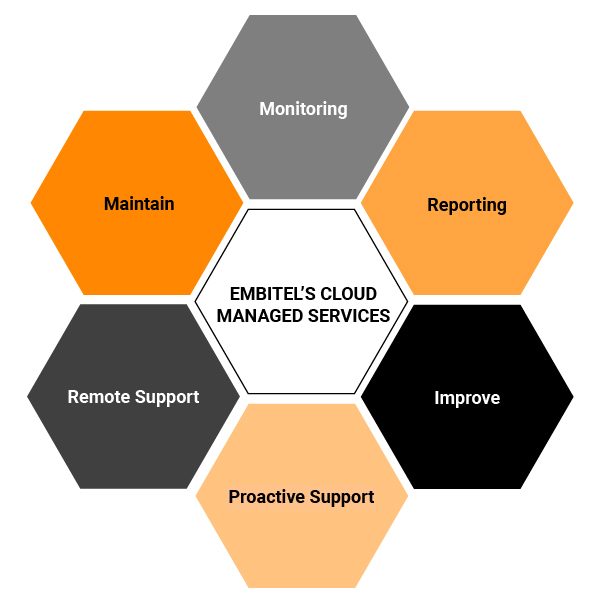 Tangible Benefits that Cloud Managed Services Offer
Automatic upgrade
Since cloud technology is always growing, it's simple for your network infrastructure to become obsolete if it's not updated and improved on a regular basis. However, given the quick rate of innovation in cloud technology, keeping your cloud infrastructure up to date can be difficult.
Using a managed cloud service provider relieves you of the burden of regularly updating your network. Your managed service provider keeps up with cloud developments and changes your network infrastructure as necessary.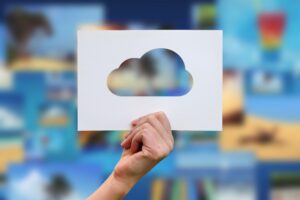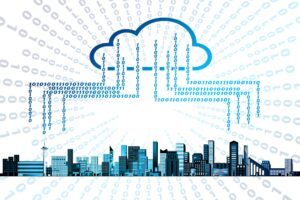 Super responsive technology
You can count on round-the-clock assistance from a managed service provider. Any problems or issues you may have with your network may be addressed quickly by specialists and other necessary employees. Your managed service provider's 24-hour assistance provides for quick resolution of any difficulties that arise.
Cost effective
Over time, using a managed cloud service provider saves you money. You are no longer liable for any capital or operational charges involved in managing your cloud network infrastructure when you choose a managed service provider.
You also don't have to worry about finding staff with the necessary skills to maintain your infrastructure. Your sole obligation is to pay the managed cloud service provider that oversees maintaining your cloud network on a regular basis.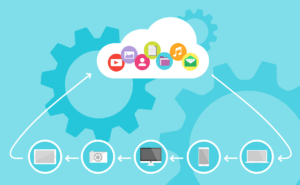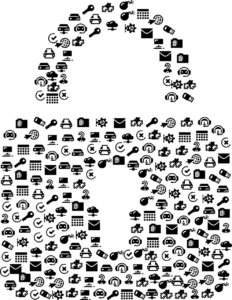 Network security
When using the cloud, it's critical to ensure that your network is safe. Your cloud network is vulnerable to intrusion and compromise because it has a bigger attack surface and various attack routes.
Cloud security is a sophisticated and difficult process that necessitates employees with skill sets that are scarce and in high demand. Managed service providers provide the essential expertise and employees to keep your cloud network safe from illegal access.
Integrated robust infrastructure
Agile IT, a cloud MSP, provides a stable network infrastructure with round-the-clock supervision. A cloud managed service provider can monitor and scan the network for patch needs, security, and more, depending on the service agreement.
Managed service providers may also incorporate current business processes and rules into network management to align with your organization's objectives.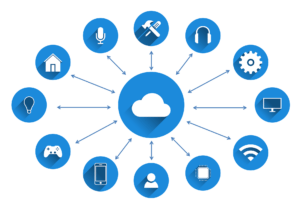 Catch up with Our Cloud Related Blogs