Adobe Silver Partner:
In recognition of Embitel's excellence in delivering Customer Experience Management and E-commerce Solutions in the B2B and B2C space, we have been conferred with the Adobe Silver Partner badge.
We have vast experience in the development of multivendor marketplace, omnichannel, PWA and mobile application solutions across retail, financial services, healthcare, manufacturing, telecom, automotive and travel industries.

Professional Magento Solutions Partner:
Recognizing our commitment and contribution as a Magento solutions partner, Magento has conferred on us the "Fast and Emerging Partner" award. From strategy & consulting to implementation and customization, we have helped several clients in transforming their eCommerce operations by leveraging Magento.

Magento 2 Trained Professional Partner:
To help your business unlock the true potential of 'Innovation', 'Agility' and 'Scalability' in ecommerce technology, our experienced Magento Ecommerce team is now Magento 2 trained! We are one of the very few early recipients of the Magento 2 Trained Professional Partner Badge from Magento Commerce. What makes us one of the preferred solution partners in India, the Middle-east, UK and the US for Magento Ecommerce Implementation and Cloud and Mobility Solutions? Hear it from Magento itself here.

SAP Open Ecosystem Partner:
We have several years of delivering sucessful hybris projects globally as a SAP Open Ecosystem Partner. Our experience in providing consulting and technical support as well as our expertise with Hybris key components enables us to offer innovative solutions to challenging eCommerce requirements.

PIMCORE Silver Partner
Having collaborated with global businesses for their digital transformation by delivering ecommerce solutions with futuristic customer experience and business efficiency, Embitel has earned the PIMCORE Silver Partner recognition.
Currently, we are one of the few accomplished PIMCORE Partners operating from India.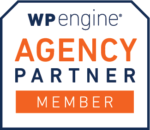 WP Engine Partner
With proven experience in delivering breakthrough experiences on WP Engine, Embitel has joined the WP Engine's Agency Partner Program (APP). Leveraging our partnership with WP Engine, we are redefining the Digital Experience paradigm.
WP Engine provides unparalleled WordPress hosting experience. It is fortified with a robust architecture that delivers inimitable speed, security and scalability.

ScandiPWA Partner
Embitel has partnered with ScandiPWA, a Progressive Web Apps theme for Magento 2 that adds all the benefits provided by the PWA technology.
Instant loading time, Homescreen App save, Offline mode, Push notifications, Ability to enlist your store on the App Store and Google Play stores, Open Source, Native app look and feel, and many more features are included in ScandiPWA.

Freshworks Partner
Embitel has joined the Freshworks partner network to deliver integrated business software solutions for challenges faced by customers in marketing, sales, HR, IT support, etc.
The innovative SaaS products offered by Freshworks are easy to use and have intuitive user interfaces that deliver exceptional customer experience.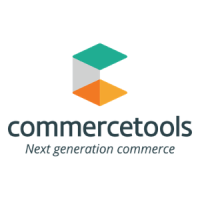 CommerceTools Partner
Embitel and diconium are recognized CommerceTools partners crafting inspiring multichannel shopping experiences for customers. Through CommerceTools, retailers can leverage channels such as mobile apps, chatbots, IoT applications, language assistants, AR/VR, etc. for marketing.
CommerceTools operates on a modular architecture with more than 300 API endpoints. This helps in endlessly scaling new business models at low operating costs.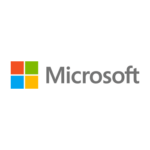 Microsoft Partner
Embitel and diconium are partners in the Microsoft Agency Partner Program, implementing complex projects in digital transformation and customer experience.
Our expertise in the fields of artificial intelligence and futuristic IoT solutions are combined with the Microsoft solution portfolio for your business success.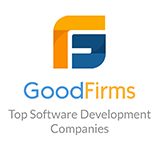 GoodFirms research:
GoodFirms is a research and review platform that lists prominent and efficient software development companies that are performing well. GoodFirms recognizes us as a quality mobile app and ecommerce website development partner. Visit GoodFirms to view our app development portfolio and read reviews of our global customers.