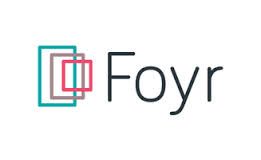 "The Foyr team worked with Embitel in the early stages, when our B2C marketplace was just an idea. We did our homework and chose Embitel as they were rated among the best ecommerce implementation companies in India. Right from our first conversation with them, it was quite clear to us that they had depth in both functional as well as technical domains.
Our workshop with Embitel was immensely helpful in getting an end-to-end understanding of how an ecommerce portal operates, right from the front-end presented to end user to the back-end that powers the portal. Landing Foyr.com in a very short span of time could not have been possible without the help we got from Embitel.
Thank you for being a great partner!"
Atul Malaviya, Head of Technology, Foyr.com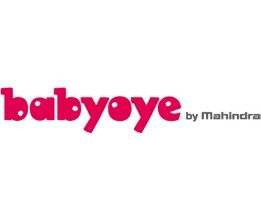 "While we were evaluating tech vendors, we were specifically looking for an organization that would be able to work with a startup and ensure that we build a functional site with a good foundation that allowed us to launch in virtually no time. In Embitel we were fortunate enough to find a partner that not only ensured that we met our primary objective but also went well beyond the brief. The team ensured that our project was dealt with professionally, patiently (when required) and most importantly passionately.
Being a small team, we did not have the luxury of having dedicated in-house tech employees. Embitel never allowed us to feel this gap. The team worked tirelessly to ensure that we met our timelines, many times at the cost of their own personal discomfort. Despite probably being a relatively small customer the entire organization, including senior management, were aware of our project and did not hesitate to advise us on improvements and contribute to launch.
Team babyoye is extremely fortunate to have a partner like Embitel. We are very happy to recommend them to anyone who is looking for a dedicated tech partner."
Sanjay Nadkarni, founder, Babyoye.com

"The two-day workshop for scope gathering at Embitel was an eye-opener. The way whole team interacted and brainstormed on various aspects of the business gave me the confidence that the problem of technical feasibility can be solved in an easy and effective manner. I would like to thank them for helping me believe in my own product."
Amit Agarwal, partner & co-founder, e-chemex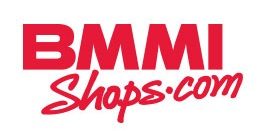 "Embitel was extremely professional, responsive and flexible to all our ecommerce project needs. They are indeed one of the best development teams we have worked with for both our mobile app and web development ."
Sujith Samuel, Business Process Manager, BMMI

"We are happy to get a stable App in the very first version by Team Embitel. We found Embitel team very friendly, courteous and technically sound to deliver Mobile App requirements."
Nabin Roy, Founder and CEO, SayFix

"Embitel has exceeded our expectations in every aspect of our engagement, whether it is their knowledge of the Magento platform, or in the quality of and timely delivery. Their team added real value to the development of our website, and we'd certainly consider them for any future requirements as well as recommend them to others."
Robert Buehl, owner & founder of a home furniture company, USA