Home > Product Engineering > Partners

Toradex
Toradex is a leader in the development of System-on-Chip (SOC), System-on-Module (SOM) and other computing solutions for various industries globally.
Embitel is a proud member of the Toradex Partner Network. We have vast experience in developing cutting-edge Telematics Units, Infotainment Systems and Instrument Clusters using Toradex SoM.
Our partnership with Toradex will introduce new avenues that fuel our innovations in the space of Electric Vehicles, smart connected clusters and infotainment solutions.

Freescale Connect
Embitel is a registered member of the unique Freescale Connect Partner Program. As a partner Embitel has access to advance product road-map information.
Embitel offers Software and Hardware Design engineering services across a range of Freescale platforms.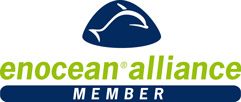 EnOcean Alliance
EnOcean Alliance is a consortium of companies, who are at the forefront of innovations in cutting-edge and energy efficient technology solutions for building automation (residential, commercial and industrial buildings).
Embitel Technologies has been relentlessly working towards one of the significant goals of the EnOcean Alliance to 'establish energy harvesting wireless technology as the wireless standard for sustainable buildings'.
In this context, we are also pleased to announce that Embitel Technologies has designed and developed an IoT solution for Home Automation based on "EnOcean's energy harvesting sensors and gateway hardware"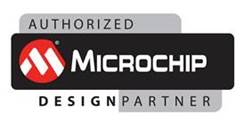 Microchip
Microchip Technology Inc. is a leading provider of microcontroller and analog semiconductors, providing low-risk product development, lower total system cost and faster time to market for thousands of diverse customer applications worldwide.
Embitel is an authorized Microchip Design Partner. The Microchip Authorized Design Partner program provides a channel between Microchip authorized Design Partners and customers in need of technical expertise and cost-effective solutions in a timely manner. Embitel as a Microchip partner can provide consulting services, hardware and software design and full turn-key solutions.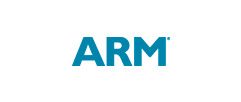 ARM
ARM Holdings is the world's leading semiconductor intellectual property (IP) supplier and as such is at the heart of the development of digital electronic products.
Embitel is a member of ARM connected community, which is a global network of companies aligned to provide a complete solution, from design to manufacture and end use, for products based on the ARM architecture.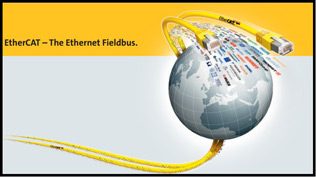 EtherCAT Technology Group (ETG)
The ETG is a global organization in which OEM, End Users and Technology Providers join forces to support and promote the further EtherCAT (an open real-time Ethernet network ) technology development. ETG facilitates various Technical Working Groups where experts carefully work on various specific aspects of EtherCAT. All of these activities are focused on one common goal: keeping EtherCAT stable and interoperable
We, at Embitel Technologies, are active members of ETG. We leverage our Automation domain know-how and technology expertise in various Automation communication protocols to deliver EtherCAT based solutions.

MBtech
Embitel Technologies is an authorized technology partner for MBtech in India. Our engineering and business teams provide technical and sales support for MBtech products and solutions.
MBtech products and solutions cater to technology needs of our Global Automotive OEMs' and Suppliers.

Texas Instruments
Texas Instruments develops analog, digital signal processing, RF and DLP® semiconductor technologies that help customers deliver consumer and industrial electronics products with greater performance, increased power efficiency, higher precision, more mobility and better quality.
Embitel is a member of Texas Instruments (TI) MCU Developer Network Program, which is a global network with hundreds of independent companies offering products and services that support TI's Stellaris, MSP430 and C2000 microcontroller families
For more information, please Click Here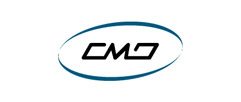 CMD
C.M.D., COSTRUZIONI MOTORI DIESEL S.R.L., is an Italian engineering firm specialized in the design of diesel engines and relevant applications as well as in their parts.
Embitel along with CMD is offering Engine Control Unit solutions. Embitel-CMD ECU is calibrated and used in various applications in Marine, Automotive and Avionics domains. Our ECU acts a base stand which can be customized and calibrated for various types of engines.