Business Value-adds of our Predictive Monitoring Solutions
Our IoT Consultants for Industrial Automation have delivered projects related to Enterprise Battery Management Systems (BMS), Solar Energy Tracking System, Industrial Drive Controls and more.
In this journey of more than 13 years, the following benefits have been delivered to customers across India, US, Germany and Europe:
Higher Asset Availability
Improved Work-force Productivity
Optimized Energy Consumption
Lower operational costs
A Fool-proof Industrial Asset Management solution at your disposal
Features of our Cloud Based Predictive Maintenance Solution:
Designed based on Internet of Things (IoT) Technology Stack, our Predictive Monitoring, Analytics and SCADA solutions are designed for Industrial Asset Management.
Here is a sneak-peek into some of the carefully designed features that ensure a winning RoI:
Suhas has over 25 years of experience in Embedded Engineering & Software Development. He is well-known, among his peers and customers, for his ability to ensure timely delivery of IoT projects. He has been instrumental in the successful completion of some very challenging and large scale IoT projects at Embitel

Suhas Tanawade, Senior Delivery and Account Manger, IoT
(Mr.Perfectionist)
[IoT Video] How does a Predictive Maintenance (PdM) Solution Work?
System Design of our Predictive Maintenance Solution
Following are the primary components of our predictive maintenance solution:

Sensor network for Data Collection: A powerful network of IoT sensor nodes is integrated with the industrial assets to constantly monitor their conditions. These IoT sensors collect real time data regarding current health of the assets. The collected data is compared with the preset threshold values to detect or predict malfunctions
IoT Gateway hardware and software: Microcontroller Hardware board and software design of the IoT Gateway can be custom-made as per the project requirements.This IoT gateway acts as a communication bridge between the IoT sensor nodes and cloud back-end.
Machine Learning for Predictive Analysis: Raw data from sensors is converted into actionable insights at the Cloud backend.Data is filtered to identify relevant data from raw data.Depending on the project requirements, predictive maintenance algorithms (Machine Learning, Deep Learning etc) can be integrated with the Cloud Application.Data is processed and analysed using Machine Learning models ( based on project requirements) and AI tools , to accurately predict equipment failureCloud backend also hosts databases and an interface is designed to manage integrated third party systems
Mobile and/or Web interface: With operator centric HMI/UI, the mobile app and/or web dashboard act as a central control unit for managing the plant operationsData is made available real-time and user-role management, report generation and other plugin integrations can be customized as per the requirements.
[Customer Success Story] How our Team Delivered a Predictive Maintenance Solution for UPS Battery Monitoring System
Find out how we are partnering with industry leaders to create intelligent, fool-proof industrial maintenance systems using Predictive Maintenance:
Design and development of IoT Home Automation system
Business Challenge:
Our customer, a trusted Tier-I supplier of electric and automation systems for Industrial Plants, on one of their Uninterrupted Power Supply (UPS) field deployment tests, found a critical issue related to timely maintenance.
In the absence of an IoT platform solution for battery monitoring, our customer could not deliver the advantages of predictive maintenance to its clients. Thus they were looking for an IoT software development partner for advanced Industrial automation solution.
Embitel Solution:
Zero system downtime due to Predictive Maintenance (PdM) of the in-service UPS
Reduced the overall cost of ownership for the clients
Enabled their system to efficiently address load balance challenges during the charge and discharge cycles
Tools and Technology:
ZigBee, EnOcean, Bluetooth and Wifi protocols/technologies
Design, development and integration of cloud based SaaS
iOS/Android App and a web dashboard that delivers 'delight' to end-users through our intuitive UI/UX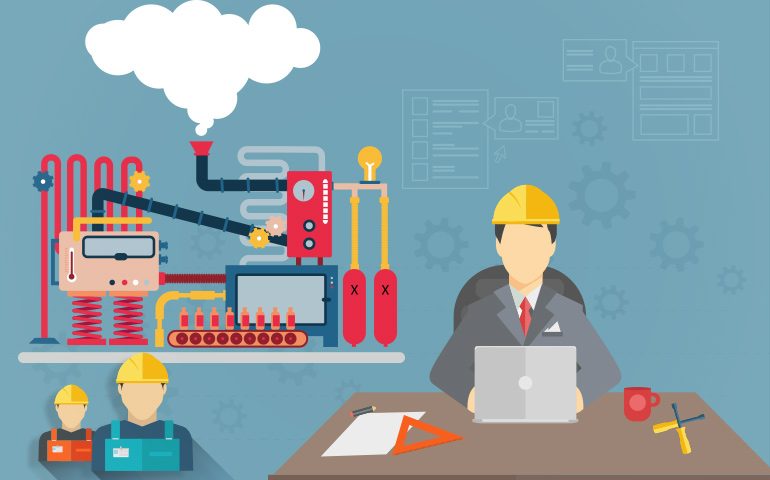 Related Blogs: Learn more about Predictive Maintenance Solutions, Future Trends of Industrial Asset Management & more
Expertise in IoT Tools and Technologies
Message Queuing Telemetry Transport (MQTT): Regarded as a very versatile and lightweight protocol, MQTT is ideal for environments that allow optimal bandwidth usage. MQTT protocol has minimal code footprint and can run on any type of operating systems.
NarrowBand IoT (NB-IoT): Designed for applications that require to communicate small chunks of data over longer periods of time, NB-IoT technology consumes less power, is easy to deploy, offers extended long range coverage and is very reliable and secure.
Open Platform Communications (OPC): Open Platform Communications or OPC is one of the most widely used protocols for the reliable and safe exchange of data. OPC is a great value addition to an IoT system as it can facilitate safe streaming of data to desired destinations such as a cloud app or a third party app. Some of the data types captured in OPC are:

Real time parameter data
Historical Data
Alarm and alerts
Commands
  What is the role of NarrowBand IoT (NBIoT) in enabling Predictive Maintenance of enterprise & industrial assets?

NarrowBand IoT or NB-IoT is one of the prominent mobile Internet of Things Technologies that offers a cost-effective & low power wide area connectivity.
Of late, Narrow Band IoT has found extensive application in industrial automation solutions , especially for predictive monitoring and Industrial Asset Management.
The following are some of salient features offered by Narrow Band IoT technology.

Higher penetration power: NB-IoT can be used to connect IoT sensors, factory equipment located in deep pockets, underground levels and other inaccessible places.
Flexible: NB-IoT is based on Mobile wireless technology that offers more flexibility and reduced deployment cost as compared to a wired connection.
Optimized for low Power consumption: NB-IOT is a 3GPP-standardised low-power wide area technology.
Optimized for small data rate: NB-IoT technology has an optimised data transfer rate making it suitable for applications that require reliable transfer of small, intermittent blocks of data.
Secure and reliable: Supports a host of security features
  What is Predictive maintenance?
Predictive Maintenance involves techniques to pre-determine an equipment fault or potential problem, that could over a period of time reduce the efficiency or cause damage to the industrial assets.
Predictive maintenance system leverages the data, aggregated by a number of IoT sensors, and performs an in-depth data analysis to predict any anomaly in the functioning of the critical equipment.
One of the main advantages of Predictive maintenance model is it performs a non-interference monitoring and maintenance of the equipment. This minimizes the machine/ production downtimes, which is otherwise one of the major contributors of high operational costs.