Solar Tracker, IoT Gateway & Cloud based SCADA Solution for Energy Harvesting
Return on Investments (RoI) of your Solar Energy plant is majorly dependent on the efficient harvesting of energy by the Solar Panels. This can be ensured only when the solar panels follow the sun's trajectory efficiently throughout the day.
Our industry proven, Internet of Things based Solar Tracking System and intelligent software solution is designed to help you achieve the best out of your investments.
We help you custom-design and develop an IoT based solar panel monitoring system & reporting solution that increases the efficiency of your solar plant. The solutions we design comprise of the following components:
An IoT system designed in a master and slave architecture of trackers to control the Solar PV modules
A Supervisory Control & Data Acquisition (SCADA) system for remote monitoring and control of the field-deployed Solar Panels
Solar Energy Monitoring System Using IoT: Success Stories
Find out how we are partnering with industry leaders to create intelligent, fool-proof industrial maintenance systems using Predictive Maintenance:
IoT Platform Development for Solar Tracking System
Business Challenge:
Our customer found it difficult to effectively manage thousands of solar panels in an open-field deployment. Hence, they were investigating the benefits of an IoT based solar panel monitoring system.
They wished to automate the process of the alignment of solar PV modules to the changing position of the sun throughout the day. .
Embitel Impact:
Our team of IoT engineers, led by industry veterans, developed a smart solar energy harvesting system. This included an IoT gateway device that would control the network of solar trackers.
Based on the sun position algorithm, the trackers were able to tap maximum amount of energy from dawn to dusk.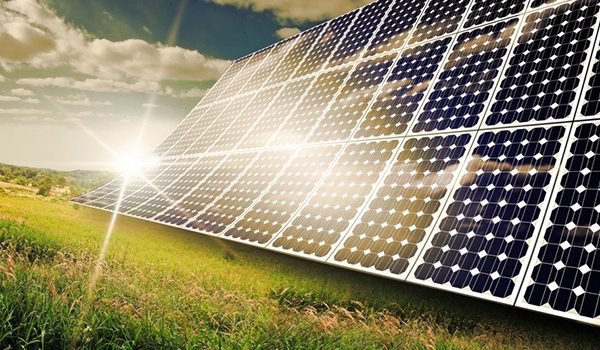 Cost-effective Solar Panel Controller Development for Global Clean Energy Company
Business Challenge:
Our customer decided to integrate an IoT technology stack into their solar power plant to improve efficiency of energy harvesting.
Their primary concern was that shadows of adjacent solar panels were falling on each other to reduce panel efficiency.
Embitel Impact:
We conceived a cost-effective solution that leverages an IoT system of sensors, algorithms and feedback mechanisms to control the movement of the solar panels.
The panels could, hence, follow the trajectory of the Sun without any shadowing issue.
Integration of our solar energy monitoring system using IoT improved the power output of the plant by a significant amount.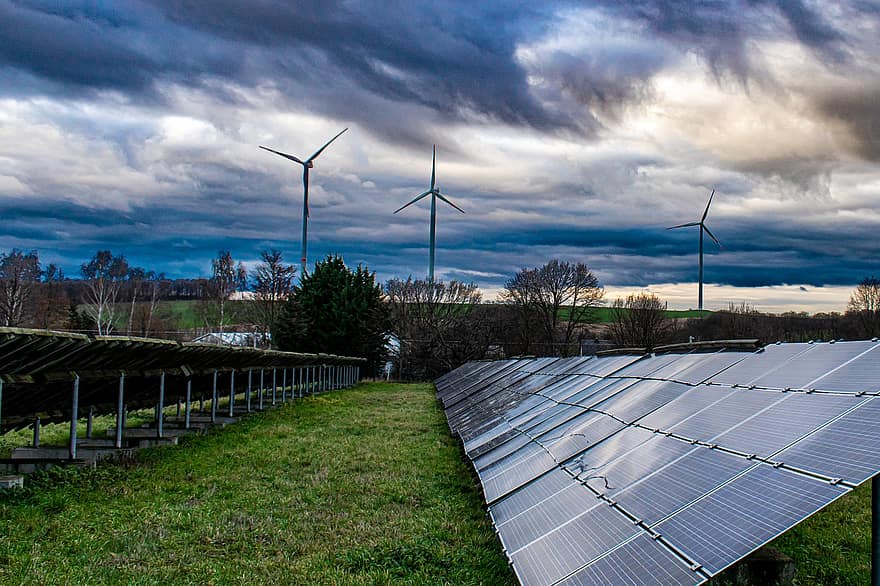 SCADA Solution Development for a Solar Tracking System
Business Challenge:

Our customer desired to automate the tracking, monitoring and configuration activities of all assets at their solar power plant.
Embitel Impact:
We designed and developed a cloud-based SCADA solution that facilitated remote monitoring and control of solar panels in an efficient manner.
The system also maintained past data for offline analysis and reporting.
Additionally, we incorporated Firmware Over the Air update functionality for the system.
Our solution was deployed by the customer across their solar plants in various geographies.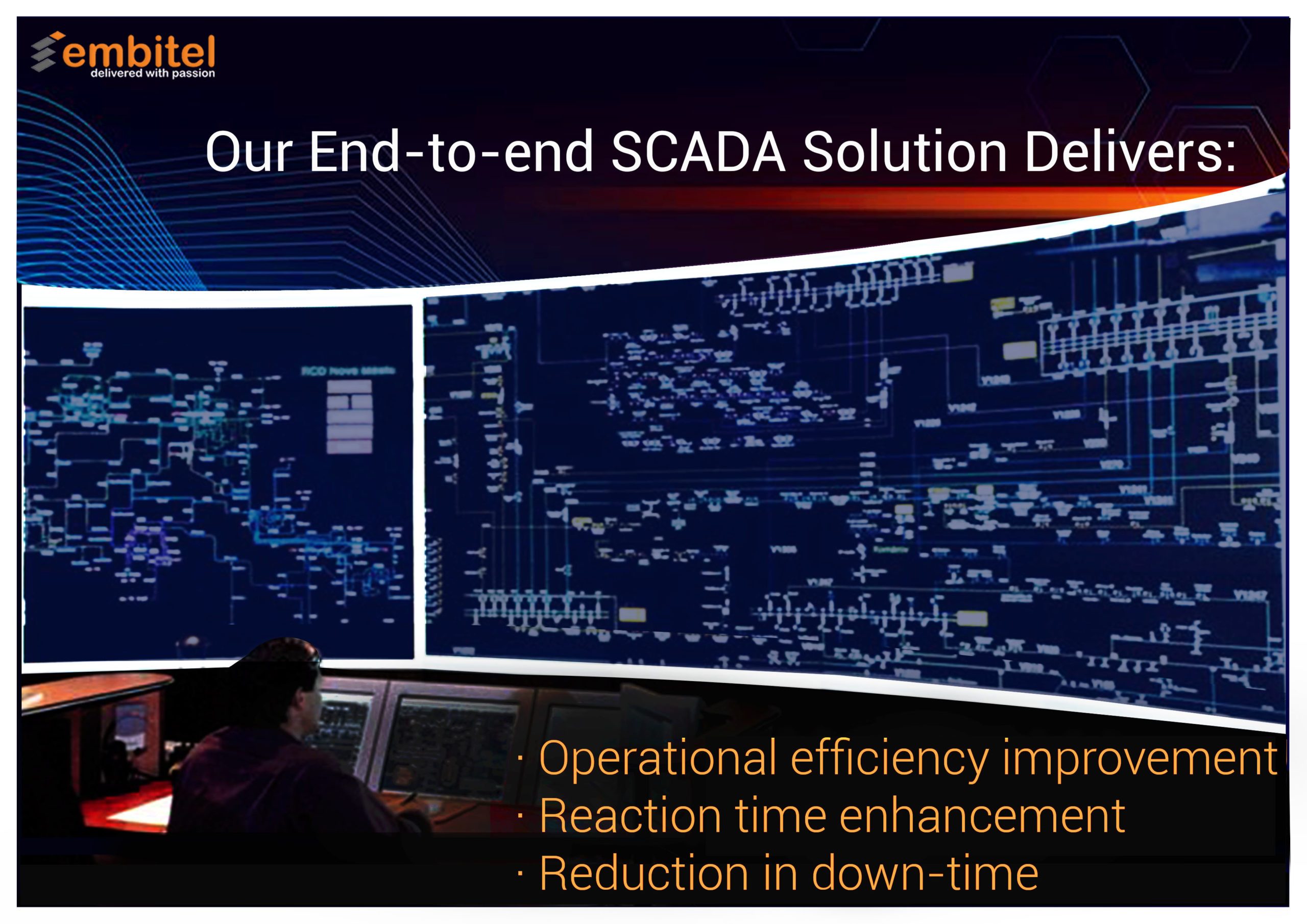 Embedded Product Design Services for Solar Energy Harvesting System
Solar Tracker Development
Hardware Consulting and Design Services for Solar Tracker Development
Solar Tracker Application Software and Back-Tracking Algorithm Development
Design and Development of Serial, Wired and Wireless Communication Interfaces
IoT Gateway Development
Hardware Architecture design and BOM cost optimization
Prototype development and validation support
Support for Porting of the Linux based OS for the Gateway Device
Development of Application Software on Linux Platform
Motor Control Development
Support for Evaluation, Selection and Design of Microcontroller, H-Bridge (MOSFETs), Gate Driver IC, Torque & Angle Sensors
Design and Development of hardware for Motors (Brush DC and Brushless DC motors ( BLDC))
Application Software & Motor Control Algorithm Development (PWM, Speed Regulation, FOC)
IoT Cloud App Development
Cloud WebApp Development
Cloud Database Development services
IoT Data Analytics and Reporting
User Web Dashboard Development
Cloud based SCADA solution development for Industrial Automation projects
Handbook: Solar Energy Harvesting Solution Development
Know all the details regarding our hardware and software services for Solar Panel Monitoring using IoT
Suhas has over 25 years of experience in Embedded Engineering & Software Development. He is well-known, among his peers and customers, for his ability to ensure timely delivery of IoT projects. He has been instrumental in the successful completion of some challenging and large scale IoT projects at Embitel

Suhas Tanawade, Senior Delivery and Account Manger, IoT
(Mr.Perfectionist)
Features of Our End-to-end IoT Solution for Solar Energy Harvesting
Solar Panel Monitoring Using IoT – Components of the System
Master Controller: The master controller is responsible for coordinating and controlling the solar trackers. The data collected by the trackers are sent to the master and subsequently to the cloud for storage and analysis purpose. Master controller can be connected to the tracker via Zigbee protocol, WiFi and other protocols as per the requirement.


Tracker Controller: Tracker controller is the component that does all the hard work. It takes input from master controller and controls the AC/DC motor drive that, in turn, moves the Solar PVs accordingly. It has the sun position algorithm, Zigbee module, RS 485, serial NOR flash, temperature and wind sensors and a few other components.


Interface for Hand-held Device/Web Dashboard: The SCADA based interface allows the monitoring and control of the master controllers and, in turn, the tracker controller and actuators.
The web dashboard is a customizable interface that displays real-time data from different master controllers. The design and navigation of the dashboard can be customized based on the implementation of the solar trackers.
The multi-functional dashboard can also send pre-programmed commands to the master controller viz. CLEAN, STOW, RESET, OTA, etc.
Expertise in Tools & Technologies
Message Queuing Telemetry Transport (MQTT): MQTT is built for the Internet of Things. Its lightweight nature makes it compatible with some of the smallest devices used in IoT.
Zigbee Protocol: Zigbee is an industry-standard wireless communication protocol ideal for implementation where data exchange is occurring within a range of 100 meters. Its low power footprint makes it a preferred protocol for industrial IoT.
RS-485 & MODBUS: RS-485 is one of the most reliable standards for use in serial communication system. MODBUS is a protocol that has impressive compatibility with RS-485.
[Video] How Internet of Things (IoT) Powers a Solar Tracking System?
Related Blogs: Learn More About Solar Panel Monitoring Using IoT