The lighting systems in modern automobiles are largely controlled by the body electronics. We have developed a Body Control Module reference design capable of catering to the demands of new-age automotive lighting systems.
Our Body Control Module reference design is based on RH480 microcontroller- an automotive-grade MCU. Equipped with High-side and low-side drivers, the BCM can be used to control external lamp loads (headlamps, indicators) as well as the internal lighting systems (cabin lighting).
The highlight of the BCM reference design is also the LED drivers capable of controlling both external and interior lighting (cabin lighting) solutions.
These state-of-the-art features make our BCM reference design a complete package for managing the automotive lighting systems.
Modern lighting requirements of automobiles have evolved. Passengers as well as commercial vehicles require automotive lighting systems that are highly efficient, dynamic and exhibit highest level of safety and comfort.
From adaptive headlamps to smart lighting systems, modern automotive lighting solution make use of LED drivers, sensors and high side/low-side drivers to deliver state-of-the-art interior and exterior car lighting. Advanced diagnostics powered by DoIP and UDS adds another dimension of safety in the new-age automotive lighting systems.
Automotive Lighting System Features Powered by our BCM Platform
Helps develop both external and internal automotive lighting solutions
Manages actuator control, eg. Headlamp level adjustment
LED module manages LED based internal and external lighting modules.
Proven reference design for developing scalable lighting solutions including DRLs, fog lights, break light and more.
Our BCM reference design for automotive lighting solution is equipped with transient protection and EMI filter.
A range of sensors like accelerometer and gyroscope enhances capabilities of modern lighting solutions.
Types of Automotive Lighting Solutions Supported by Our BCM
Indicator Light
Fog Light
Brake Light
Back light
Reverse Light
Interior Light
Low Beam
High Beam
DRL
Exterior Light with LEDs
Adaptive Beam Headlamps
Automotive Lighting Solution Architecture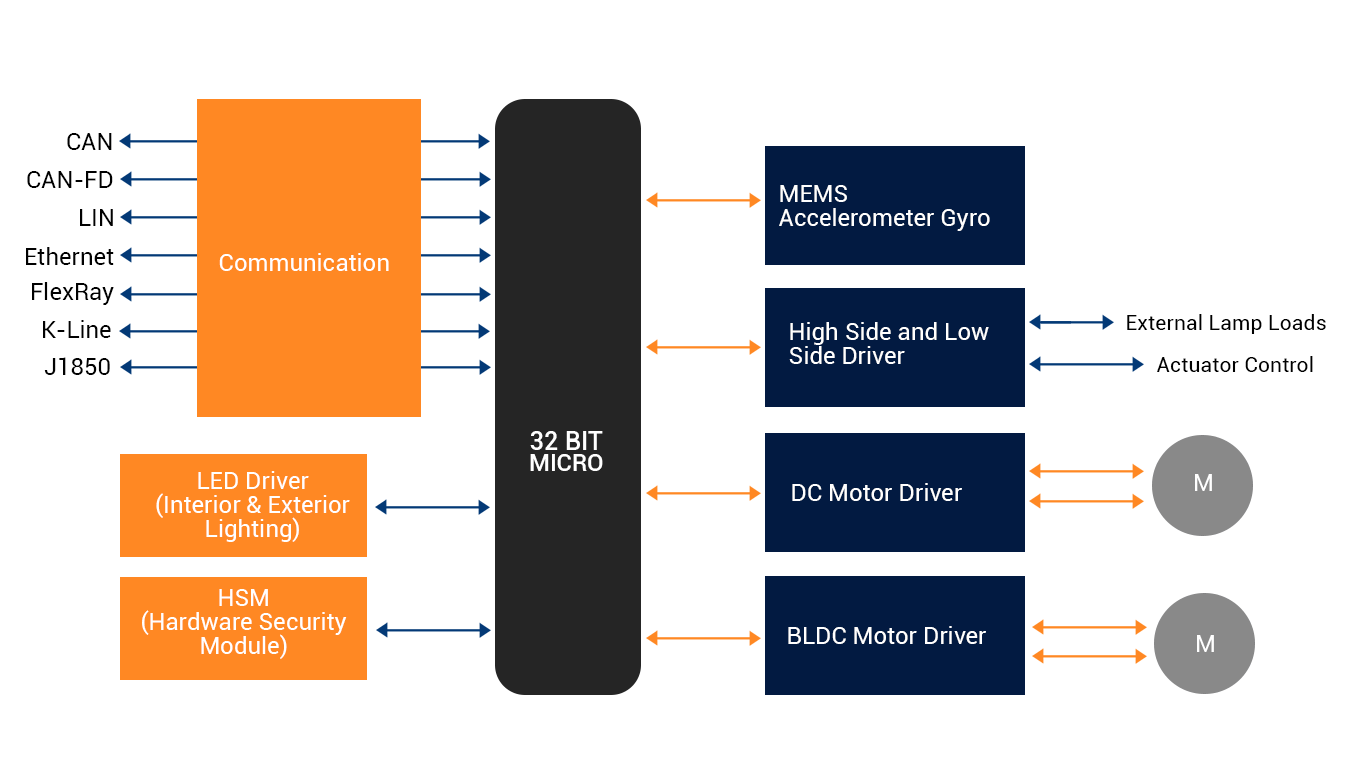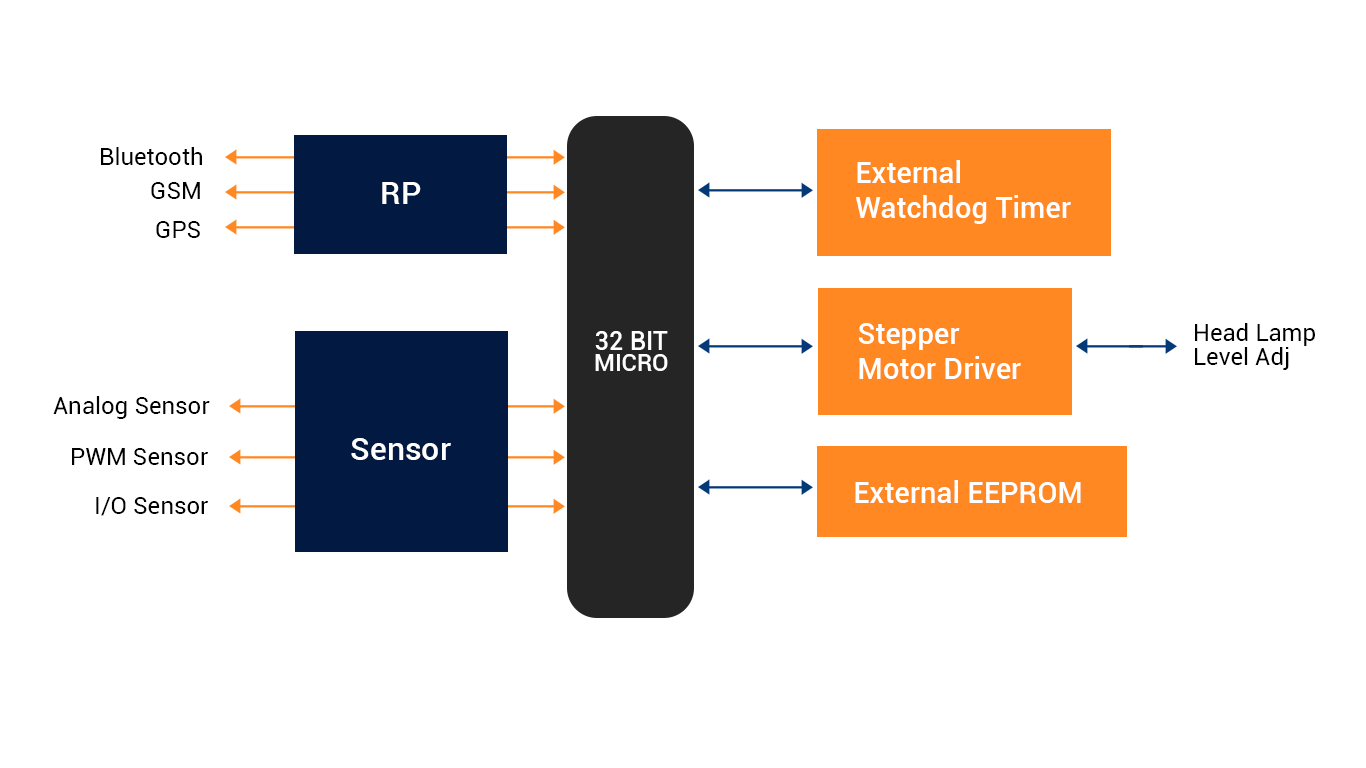 Enabler of the Modern Automotive Lighting Solution
Supports a plethora of in-vehicle communication protocols such as CAN, LIN, FlexRay, KWP 2000, Ethernet, J1850 and others
ASIL B compliant BCM reference design; Support for ASIL C/D compliance
AUTOSAR and MATLAB powered
Equipped with Bluetooth, GSM and GPS modules
Equipped with hardware security module and Secure Bootloader for enhanced security against threats
Complete support from the technical team of Embitel for project specific application development
Automotive Lighting – Project Achievement Video
Automotive Lighting Solution Development: Success Stories