Cutting Edge Solutions and Services for Automotive Cybersecurity
Securing a vehicle connected to multiple data sources over different networks is a technology intensive task. And a very crucial one at that! Each connected module in a vehicle is a potential entry point for cyber-attacks. We at Embitel, have delivered multiple automotive projects with cybersecurity at their core. So, we know where to put the plug! Automotive cybersecurity is all-pervasive, hardware, software, network, and cloud; we help you secure each one of them.
Automotive Cybersecurity Applications
Customer Success Story: Flash Secure Bootloader Development
Business Challenge:
Authenticity and integrity of the data to be flashed on automotive ECUs must be ensured to avoid mishaps.


Solutions like ADAS, Telematics, Body Control Modules, etc. require secure Bootloaders equipped with features such as Digital Signature, Encryption, HMS and others.
Embitel's Solution:
We have developed secure Bootloader solutions for our customers based on their specific security requirements. Our bootloader solution comprises security features including AES-128, Digital Signature, CRC32, HMS Drivers, Secondary Bootloader (SBL). These components ensure that the inter-ECU data transmission is secure and data integrity is not compromised.


AES 128 algorithm has been used for encryption/decryption of the image file. Data is secured using the AES 128 algorithm before sending it to the ECU from the flashing device.
Read More…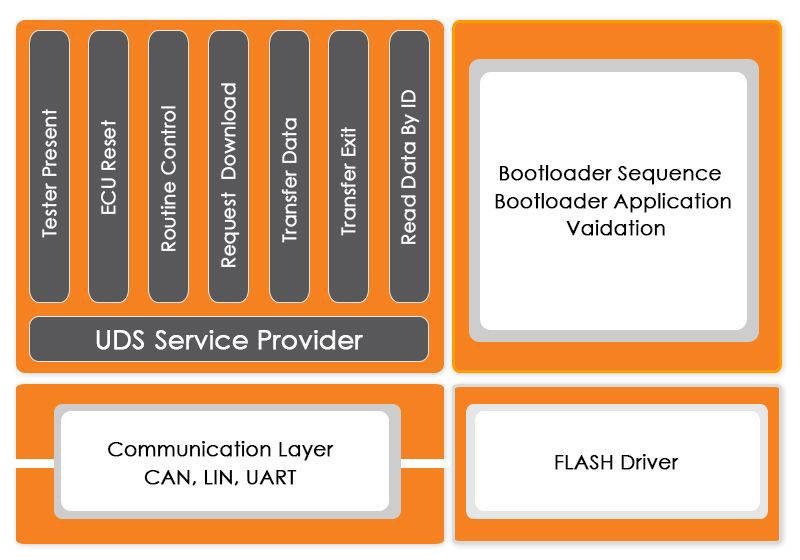 Solutions and Services for Automotive Cybersecurity
Development of Secure Solutions
We develop automotive solutions compliant with automotive cybersecurity standard (ISO 21434).
Cybersecurity is ensured on all fronts- authenticity, integrity and confidentiality of data to be communicated.
From inter-ECU communication to connectivity with external entities (V2X), FOTA etc, we develop solutions that are secure from all potential threats.
Cybersecurity Assessment
Current maturity in cybersecurity practices is assessed.
We perform a gap analysis to identify critical risks and their impact
We build a security roadmap and execute activities related to automotive cybersecurity.
Cybersecurity Related Testing Activities
Support for ISO 21434 recommended testing
Qualified tools are used for verification and validation activities
All vulnerabilities are identified, exploited and remedial solution is provided
Secure Bootloader
Secure Bootloader solution is equipped with five security components- AES-128, Digital Signature, CRC32, HMS Drivers, Secondary
Bootloader solution uses SHA 256 Algorithm for Digital Signature.
Development of HSM device driver for the Bootloader Software to access the HSM module of the microcontroller.
Transport Layer Security
Implementation of TLS module for secure communication between ECUs and remote flashing and diagnostics devices.
We offer ready-to-deploy DoIP protocol software appended with TLS module for secure vehicle diagnostics.
Development of Secure Firmware-over-the-air upgrade(FOTA) solution with TLS module
---
Dedicated Team
A dedicated team of cybersecurity experts manages the project and closely monitors each activity
---
End to End Cybersecurity
Our automotive cybersecurity approach is designed to cater end-to-end cybersecurity requirements- from gap analysis to compliance
---
Successful Deliveries
We have delivered secure bootloader solutions, software stacks implemented with Transport Layer Security (TLS) module and state-of-the-art security algorithms
---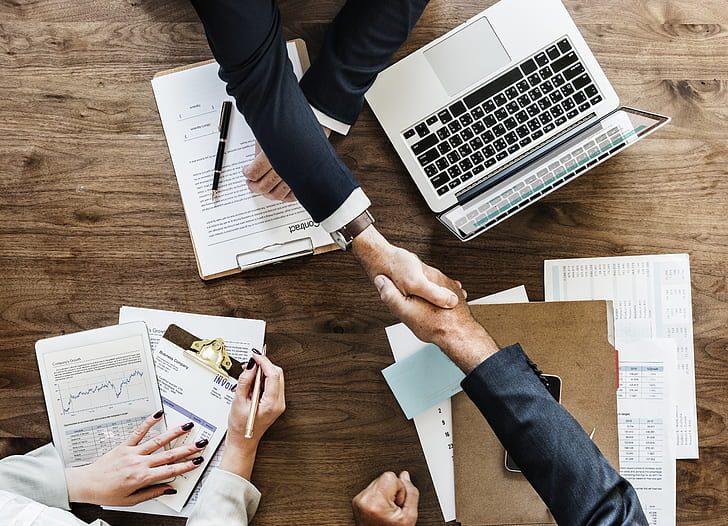 Related Blogs and Insights on Automotive Cybersecurity
Frequently Asked Questions on Automotive Cybersecurity
Knowledge Bytes: Insights on Automotive Cybersecurity
  Q1. What is Automotive Cybersecurity?
Automotive cybersecurity is all about protecting the vehicle electronic components from unauthorized access and control. Growing degree of connectivity in vehicles creates avenues for amazing features. However, connectivity to external entities also makes the systems vulnerable to cyber-attacks. Automotive cybersecurity is a set of measures that can identify and thwart such attacks and keep the vehicle occupants safe.
Cybersecurity for road vehicles has been standardized in ISO 21434 standard. This standard defines the engineering requirements for managing the risks associated with cybersecurity. Right from the concept phase to component decommissioning, the standard has a framework for cybersecurity processes.
  Q2. What are the different facets of automotive cybersecurity?
Automotive cybersecurity makes sure that the data transmitted to and from the vehicle ECU is delivered unchanged and to the intended party. To achieve this, three important aspects are controlled- Authenticity, Integrity, and Confidentiality.
Authenticity of the data implies that the data has been exchanged in a trustworthy manner and has been delivered to the intended receiver.
Integrity of the data means that the data has not been tampered with and the content is delivered unchanged and complete.
Confidentiality entails that there is encryption algorithm securing the data and to prevent it from being accessed and read by unauthorized recipient.