Leverage the Power of Customized Desktop Applications for Your Business Transformation
Desktop applications have carved a niche of their own in the IoT ecosystem. The popularity of desktop applications is primarily due to their ability to access the low-level operating system and hardware architecture of the device for maximum power. Desktop applications are the optimum choice for IoT use cases that mandate the app to manage speed, precision and complexity in the HMI (Human Machine Interface). Desktop apps are also significantly more robust and secure when compared to IoT web apps.
Our experience in the design and development of IoT desktop applications spans more than 14 years. Apart from custom desktop app development from scratch for Windows, Linux and Mac OS platforms, we are also well versed in crafting effective extensible solutions for existing apps.
IoT Desktop App Development Services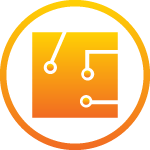 HMI/UI Design and Development
Partnership with customer for design workshops and discussions on use cases/end user analysis
Assistance in the analysis of the industry for custom development of desktop app features and prototype design
Wireframe design and development for optimised HMI displaying a large number of parameters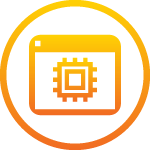 Firmware Design and Development
Selection of IoT Desktop app development framework based on use cases
Design and development of customised desktop apps
Testing and debugging of firmware
Expertise in Agile software development methodology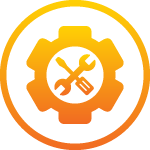 Integration of Desktop App in IoT Framework
Partnership in IoT architecture design workshops
Integration of custom-designed desktop app in the IoT ecosystem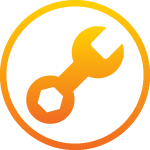 Tools and Technologies Expertise
Qt framework based on C++ for cross-platform desktop app development
.Net WPF for app development for Windows platform and seamless integration with Microsoft products
Microsoft Winforms for building Windows-based desktop applications
Qt Open GL for rendering 3D graphics on HMI
QML based GUI design
CAN UDS diagnostic tools and CAN IL configuration generation tools for automotive use cases
Python scripts for unit testing and automation testing
Deployment of Crash Analysis tools that generate elaborate log files of operation
Performance optimization of desktop apps
Our Desktop App Development Approach
Creation of standalone desktop-based business software applications
Upgrade of existing desktop apps
Client-server application development
Development of desktop applications processing graphics
Prime focus on security and performance optimization of apps
Upgrade to latest versions of tools and technologies for improved performance
User-friendly GUI
Long-term maintenance support
Continued support for release of new versions
Development of product documentation and user guides
Business Analysis
Firmware Architecture Design & HMI/UI Design
Firmware Development & HMI/UI Development
Quality Assurance
Long-term Maintenance and Upgrades
Why Choose Embitel as a Partner Desktop Application Development Company?
14+ years of experience in IoT application development across industries
Strategic Technical and Business Consulting expertise
Proven methodologies and knowledge of industry trends/updates
Customer-focused Engagement Model
Expertise in Full Stack IoT Infrastructure design and development
IoT Desktop Application Development FAQs