Managed IT Services Success Story – Malabar Gold & Diamonds
India's leading jewelry retailer Malabar Gold & Diamonds developed a relationship of trust with Embitel Technologies after successful launch of their online sales channel ( read entire story here – Magento Implementation & ERP Integration for Increased Online Sales & Order Value). With this confidence in Embitel's technology expertise and quality of delivery, Malabar's team extended the partnership by outsourcing their IT infrastructure management and maintenance to our Managed IT Services team.
Embitel has been managing the end-to-end web-store of Malabar for over 3 years now.
Business challenge:
As a renowned and trusted jewelry brand, Malabar anticipated large volumes of traffic and daily transactions on their ecommerce web-store, especially during festive seasons and marketing promotions.
Malabar wanted to focus on delivering best value to their customers through new designs, an exclusive and wide range and innovative offers. They looked at technology as the enabler of all this but sought Embitel's support to handle all the technical intricacies.
As their Managed IT Services partner, we ensured that Malabar could focus on their retail business, while our team managed their IT infrastructure to prevent any downtime through 24/7 monitoring and real time dynamic troubleshooting.
Embitel's Managed IT Services for Malabar Gold and Diamonds:
Upon being offered a few architectures to choose from, the client opted for one that needed to be scaled up manually.
Since then, in response to the increasing traffic and Embitel's input based on analysis, Malabar has switched to Amazon RDS, with autoscaling, which prevents any down time when servers are added/reduced.
To fulfil the goals defined, and to tackle unforeseen situations, Embitel has a running plan that evolves as per the changing requirements. Following are the details of our SLA (service level agreement) with Malabar:
24/7 monitoring and support

About 75 parameters have been identified for each server, each with well-defined thresholds. As and when any threshold is breached, Embitel's monitoring team responds well within the defined reaction time of 15 minutes.

Monthly analysis and reporting

The maintenance team carries out a trend analysis every month and generates a report with suggestions to upgrade or downgrade servers accordingly. Action, if any, is then taken based on the client's decision.

Regular patch updates for robust security

Every month, patch updates are carried out to ensure optimum security.

Database backup for business continuity

This task is carried out daily to maintain an updated database.
Embitel Impact:
Embitel's diligent and efficient management has led to optimum server management, ensuring only necessary spends and a healthy RoI.
Malabar Gold has developed two different websites – one for shipping to India, and one to other countries. The Embitel Managed IT Services team is responsible for smooth running of both.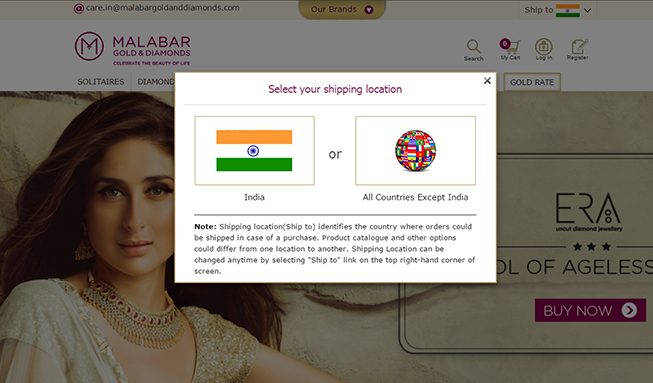 What is IT infrastructure Management?
IT management is the discipline whereby all of the information technology resources of a firm are managed in accordance with its needs and priorities. These resources may include tangible investments like computer hardware, software, data, networks and data centre facilities, as well as the staff who are hired to maintain them.
Managing this responsibility within a company entails many of the basic management functions, like budgeting, staffing, change management, and organizing and controlling, along with other aspects that are unique to technology, like software design, network planning, 24/7 IT support etc
Wikipedia