Magento 2 Website Migration Project for Spaces[dot]in, a Brand from Home Textiles Leader Welspun India
Customer
Welspun India is one of the largest global home textile companies, and is a trusted brand in India. Over the decades Welspun has established its business presence across 34 countries as an exporter and supplier of bed and bath linen.
Welspun also holds renowned and respected bed and bath linen brands under its ambit such as Christy's, Spaces, Welhome and Kingsley Home.
Welspun's willingness to innovate and embrace new technologies has helped it maintain its position as a leader in this category.
Keeping in line with this philosophy, Welspun India sought to upgrade their online retail website in India to a platform with better performance and efficiency. They also wanted to deliver an enjoyable shopping experience to customers along with their unique customer-centric offerings of personalization.
Business challenge
To migrate website from Magento Community Edition 1.x to Magento Community Edition 2.x
Integration of brand-specific website design to maintain brand identity while delivering a modern look and feel
Custom development of features for customer delight—personalization of products, 'Shop the look' feature
Embitel solution
End-to-end support for website migration to Magento 2.x Community Edition
Extension of Magento and plugins to match customer requirement as per Magento 2.x standards and to deliver a bug-free website
Creation of a pixel-perfect website design to match the brand image and deliver a premium UX
Part of the creation of premium website design included having a configurable product image to showcase the selected product variant all through the checkout process
Integration of personalization plugin to allow customers to purchase personalized products online
Enhancement of the personalization plugin in order to meet customer requirements, such as:

display the cost of personalization
factor in discounts on products to be personalized
switch product image to reflect personalization through the checkout process

Development of 'Shop the look' feature—a feature that displays a set of products in a model setting, and allows customers to recreate the same look in their homes by purchasing the exact products
Real-time inventory check during order placement
Integration with SAP ERP
Integration with Fedex and Delhivery shipping partners to facilitate shipping & tracking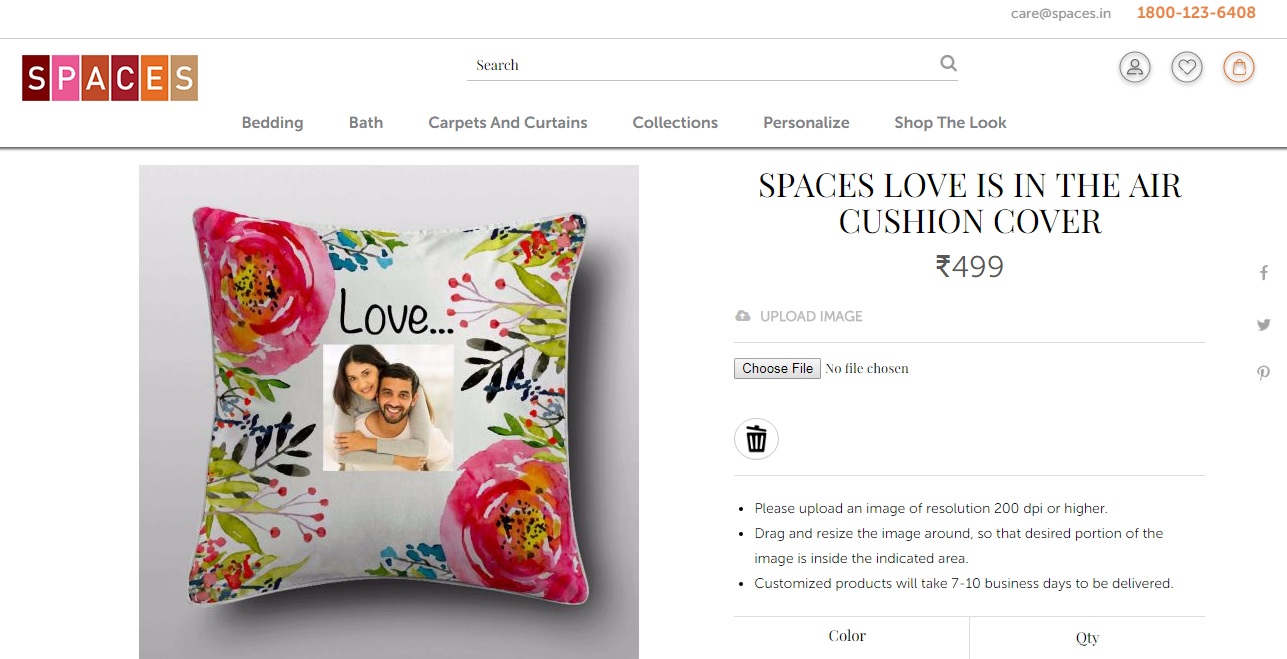 Personalization of products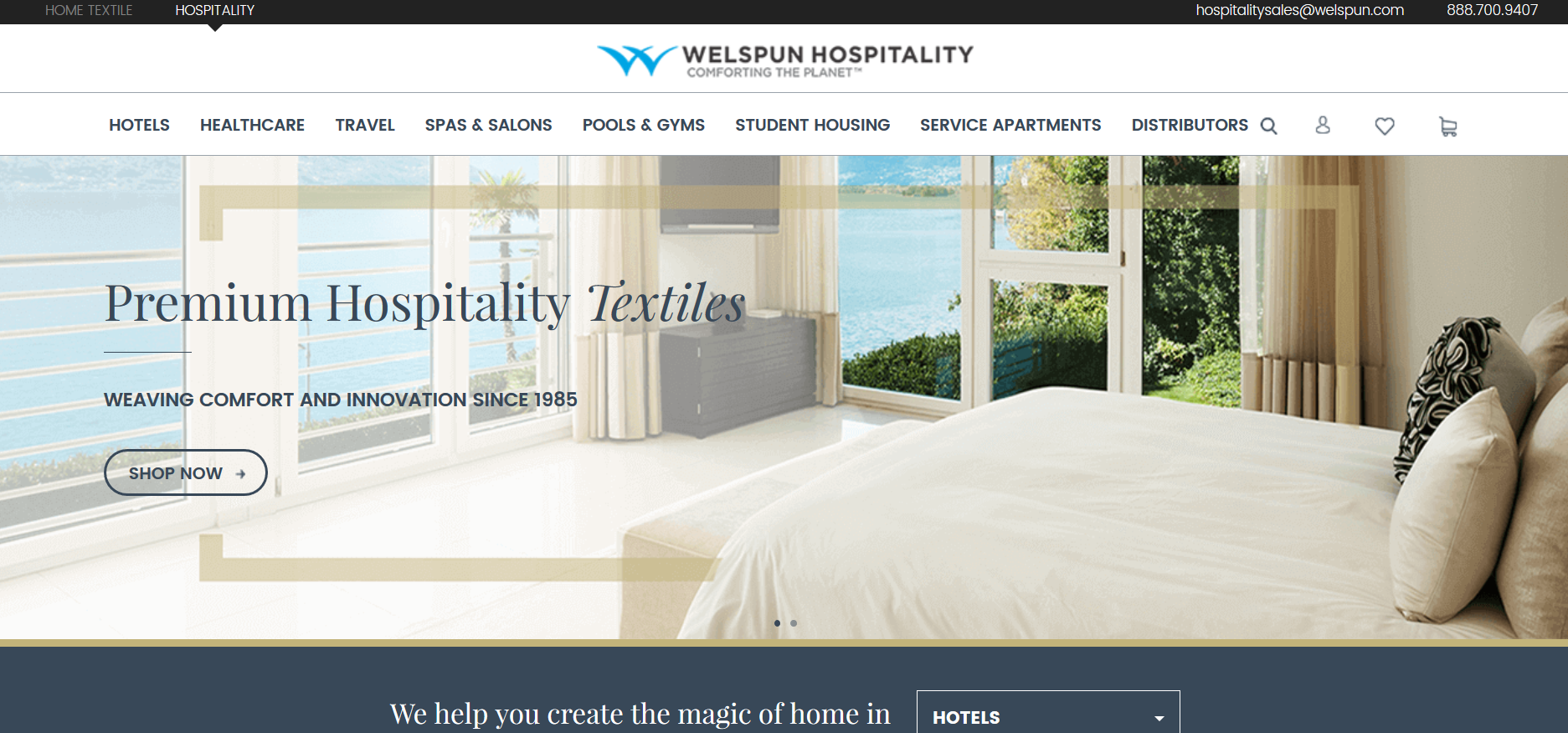 Shop the Look feature on the Spaces website
Embitel impact
End-to-end website development to suit the client's requirements of a polished website with speedy time to market
Seamless integration with SAP ERP for easy back- and front-end operations
A convenient and smooth shopping experience for customers with various shopping options such as personalization and 'Shop the look'