Should retail business leverage mobile technologies?
According to the 2016 Mobile 500 report by Internet Retailer, "the 500 biggest mobile commerce companies are expected to collectively reach $155.164 billion in mobile sales, up 67.7% from $92.4 billion in 2014"!.
Your Mobile App is also an influencing factor for in-store sales, omnichannel experience and brand stickiness.
Is mobile app v/s mobile web still a strategic dilemma for you? Are you worried about implementation of consumer oriented Mobile App that suits your business needs?
Join this webinar on Thursday, 25th February 2016 at 3.30pm IST, where Anuj Ramachandra from Embitel Technologies, will be sharing a strategic guide for business assessment and an implementation framework for consumer Mobile Apps. All this designed specifically for Retail use-cases.
Webinar Agenda
Building a strategic case for consumer oriented Mobile App v/s Mobile Web for your Retail business
Industry use-cases of successful Mobile App implementation for Retail business
An adaptive end-to-end framework for successful implementation of the Mobile App
About the Speaker-: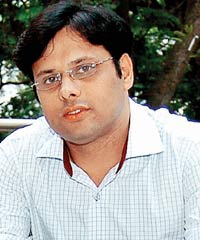 Anuj Ramachandra is a Business Consultant in the Digital Commerce practice with Embitel Technologies. He has over 8 years of experience across various business functions including digital marketing, consulting, business development, product management and strategic business planning with a specific focus on digital commerce and provides consultation to several leading Indian and international retailers on their digital commerce strategies. With strong focus on Omni- and multi-channel implementation, he, along with the team, is responsible for helping clients develop strategies for integrating sales channels like mobility, ecommerce and retail stores to provide a cohesive customer experience.