Embitel is Now a Proud Member of the Elite Toradex Partner Network
December 24th, 2019, Bengaluru, India
:
Embitel Technologies, a Product Engineering Services company with more than a decade of expertise and mind-set of a Start-up, has announced its partnership with Tordex, a name synonymous with embedded computing.
Toradex is a pioneer in the development of System-on-Chip (SOC), System-on-Module (SOM) and other computing solutions for a wide range of industries.

Embitel' s association with Toradex has a long history! Embitel has been designing Automotive and Industrial IoT solutions based on SOCs from APALIS family of Toradex SoM, for global customers across India, USA, Europe and China. These customer-success stories include Android Infotainment, Instrument Cluster and IoT Gateway Development projects.
Embitel Technologies formal inclusion in the elite Partner Network of Toradex can be attributed to such long-standing and successful associations.
Find details of our partnership with Toradex here: https://www.toradex.com/support/partner-network/services/100013/embitel-technologies-i-pvt-ltd
This inclusion in the Partner network of Toradex is aimed to benefit all the stakeholders with greater learning opportunities and open doors for more deeper association on future projects.
Embitel has been at the forefront in terms of new innovations in the Electric Vehicle space and Android based Infotainment and Instrument Cluster domain. As most of these solutions require System on Chips/Modules, this partnership with Toradex promises a great value-add for the automotive customers.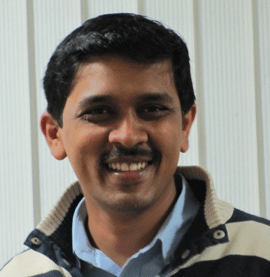 "We look forward to strengthening our collaboration with Toradex's global family, in order to deliver cutting-edge solutions to customers in Instrument Cluster, Android Infotainment and telematics domain. Our experience in the Electric Four-Wheelers/Two-wheelers and automation solutions for Industry 4.0 along with SOCs from Toradex will effectively reduce the time-to-market for customer projects."
–
Vidya Sagar, the Head of IOT Business Unit, Embitel Technologies.
About Embitel: Embitel is a leading Product Engineering Service provider delivering cutting-edge and innovative solutions in domains like Automotive, Internet of Things and Digital Commerce. A strategic partner of Volkswagen Group, Embitel has been helping our customers from around the globe develop their business ideas into scalable solutions.
To learn more about Embitel, please visit- www.embitel.com
About Tordex: Toradex identifies itself as a computing solution provider focusing majorly on the embedded industry. Their products and services are designed to enable customers to achieve the lowest cost of ownership of their solution. Toradex provides a strong integration of hardware, software and related services to reduce the time-to-market for critical projects.
To learn more about Toradex, please visit- www.toradex.com