Rearview: The Engaging Panel Discussions at the Ecommerce Roundtable at Bangalore, India
It won't be an understatement to say that 'the Indian Ecommerce is banking on AI and Omnichannel retail for the next wave of growth and success'.
If you are thinking to which 'next wave' of growth we are talking about? Well we have some numbers that can do the talking on our behalf!
As per Morgan Stanley reports, the Indian e-commerce market is expected to grow at a CAGR of 30% in the next nine years and will touch the $200 Bn mark by the year 2026. Increase in internet penetration, availability of low cost data plans, rise in adoption of the digital payment services coupled with Indian government's initiatives such as introduction of GST – unified tax system are some of the driving factors of the growth in Indian ecommerce sector.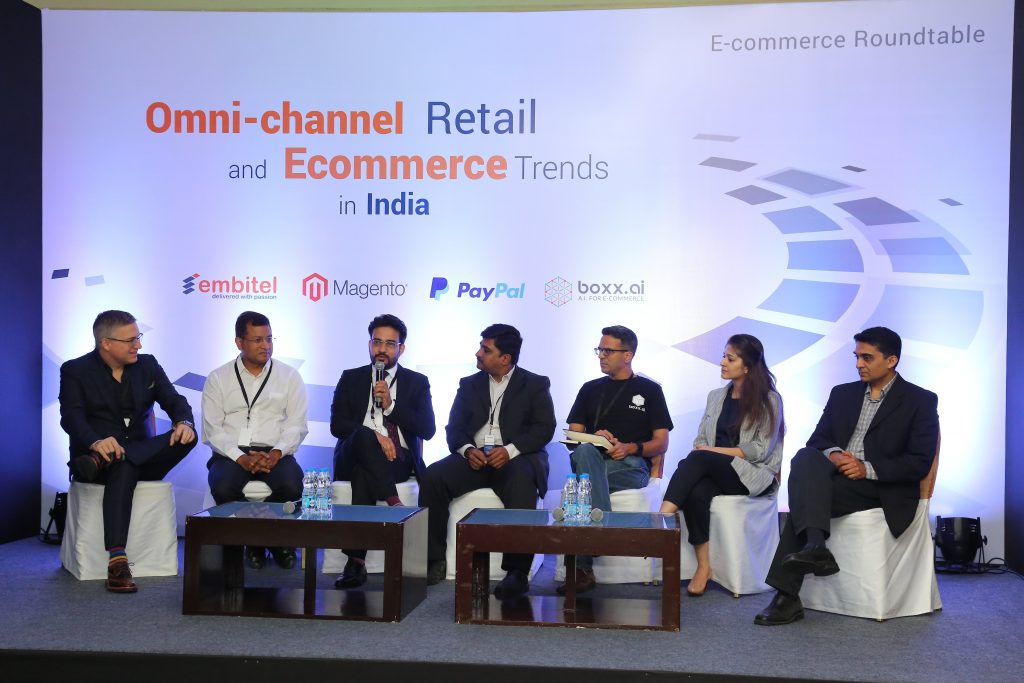 And there was no better time than this to facilitate a platform to discuss and to know what the industry experts have to say about the changing tides of the Indian ecommerce sector.
On 4th April, 2018, the Leela Palace, Bangalore was the venue for Ecommerce Roundtable, one of the most enlightening roundtable discussions on the Indian Ecommerce landscape.
Embitel co-organized this roundtable event in association with Magento Commerce, PayPal India and Boxx.ai.
A close group event, Ecommerce Roundtable included two panel discussions and value-add conversations by industry veterans from prominent organizations including Spencer's, Future Group India, Enamor, Kurlon, Adobe, CaratLane, Zapyle, KPMG, CGN Global, and many more.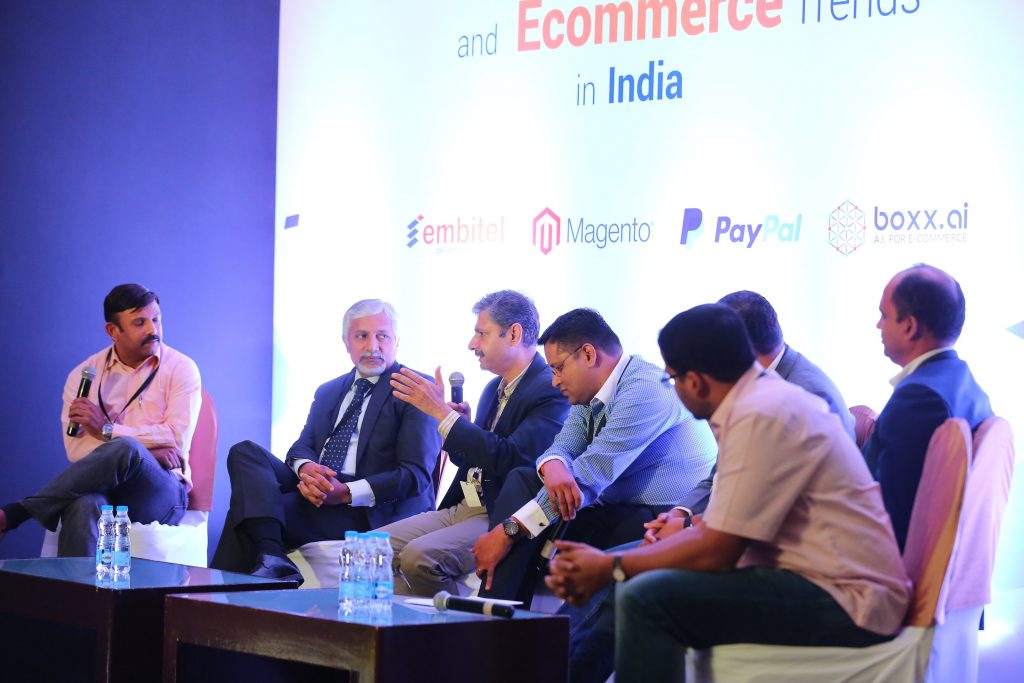 Sharad Bairathi opened the roundtable discussion and extended a warm welcome to all the guests, which was followed by a session on "AI in e-commerce" by Daniel Rebhorn, Managing Partner, Diconium GmbH.
The key highlights of the event were the two very interesting panel discussions that put light on the future ecommerce trends and Omni channel retail in India.
The first panel discussion was about personalization, localization (use of vernacular languages) in payments, Artificial Intelligence and more. The panelists pressed upon the need for the ecommerce to prepare itself for the 50 million non-English speaking users who will start to use e-commerce in coming years.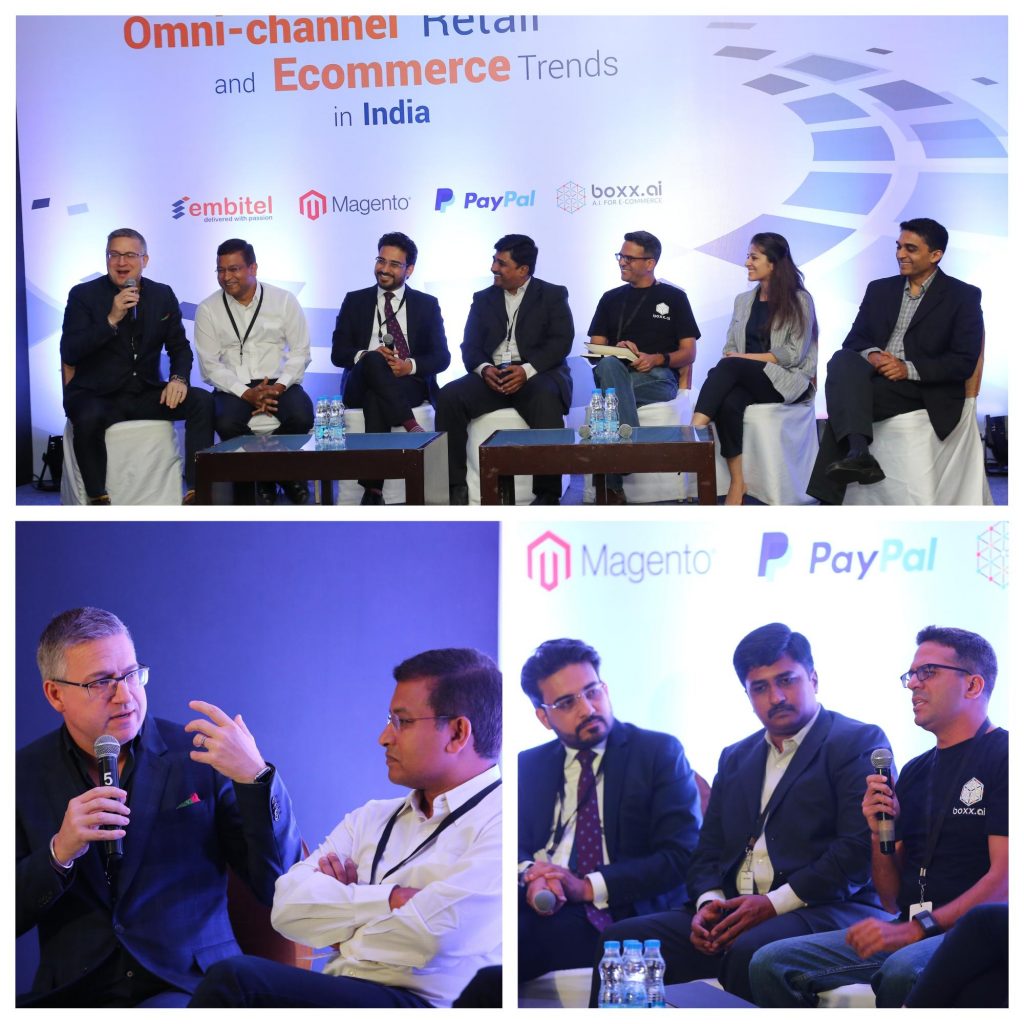 The panel comprised some industry veterans- Sreedhar Prasad, Rashi Gulati Menda, Ajay Kashyap, Arun Kumar, Guru Bhat, Nicholas Kontopoulos, and Shamik Sharma.
The second panel discussion was quite intense with all the panelists coming up with their views about Omni channel. Mr. Ganesh Iyer came up with some really tough questions with our panel members: Is Omni channel in e-commerce really required? What are the challenges faced by various categories of businesses & more. At the end, he also summarized the conversation highlighting the key takeaways.
We would like to extend our thanks to these gentle for the thrilling conversation- Alagu Balaraman, Manish Kapoor, Dhananjaya P, Terence Thambi Rajah, Sridhar Narayan, and Gurukeerthi Gurunathan