What Is Regenerative Braking and How Is It Achieved in an Electric Vehicle?
[Webinar] What Is Regenerative Braking and How Is It Achieved in an Electric Vehicle?
Is it possible to generate energy while stopping an electric vehicle? Apparently, it is!
Commonly referred to as Regenerative Braking, this is a feature every Electric Vehicle must be equipped with.
This webinar introduces the viewer to this very concept and throws light on the ways in which regenerative braking can be achieved in a BLDC motor control system.
Range is one of the unsettling concerns of every EV manufacturer today. In order to make an Electric Vehicle a reliable replacement to an IC engine vehicle, it must be capable of travelling a decent distance before the battery completely depletes.
Regenerative Braking helps to regain the kinetic energy lost during the braking process and store it in the battery. Once an EV motor controller is equipped with this functionality, a considerable increase in the range of the vehicle can be achieved.
Simply put, Regenerative Braking is nothing but reversing the current from motor to the battery. However, achieving this feat requires certain intervention usually brought about by a software component.
What to expect from this Regenerative Braking Webinar?
Regenerative braking is not a concept exclusive to electric vehicles. However, its application in the motor controllers for EVs is one of its most important use-cases. In this webinar, we showcase regenerative braking with respect to the EVs. From its introduction as a concept to its development as a software feature, our webinar spans the complete arch of regenerative braking.
Tutorial Lesson Plan:
A Brief Introduction of Electric Vehicles
What is Regenerative Braking in the context of EVs?
How is Regenerative Braking Achieved in a BLDC motor controller?
How can Embitel help in development regenerative braking equipped motor control systems for EV?
For more queries and demos, please contact us at sales@embitel.com
Webinar Host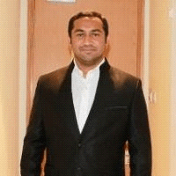 Vinu Jose
Technical Manager and Subject Matter Expert (Motor Controller),
Embitel Technologies