About the Customer:
Our customer is a leading financial institution, headquartered in Asia, offering various types of financial products and banking solutions including vehicle loans across all customer segments.

Business Challenges:
Ecommerce is no longer a territory reigned by retails, banking and finance institutions are also rooting for digital commerce to deliver a great experience to their customers. Joining the bandwagon of banking institutions embracing commerce to cater to their customer's needs, is our customer – a leading banking firm in Asia.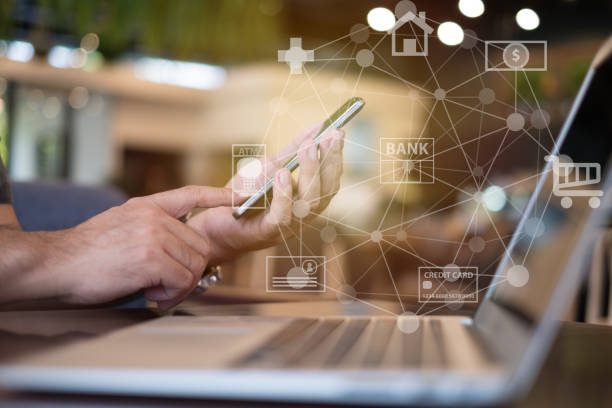 The customer organization wanted to build a strong digital commerce infrastructure to better serve their customers while also offering services relating to different segments.
They were looking for a trusted solution partner who could help them create a full-fledged digital vehicle auctioning platform in less than 4 months which offered the following facilities:
Easy onboarding of its existing clients for its Re-Possessed vehicles
Smooth and hassle-free Vehicle Auction experience right from customer-onboarding to token payment collection for a successful bidding
Streamline and Speed-up Sales approval process
Open up new avenues to serve customers with more value added services leveraging the Digital Commerce
Embitel's Solution:
Our veteran digital commerce experts conducted a detailed technical consultation workshop with the customer's team. During the consulting workshop, our consultants undertook following activities:
Analysed the requirements and business goals of the customer
Evaluated their existing business model
Assessed the market readiness
Defined and created digital strategy, ecommerce & IT roadmap that delivers profitable growth
After the technical consulting workshop, it was decided that the ambitious automotive ecommerce solution would be developed on Magento 2 Commerce Cloud.
The Digital Commerce Vehicle Auction Platform was developed using Adobe Commerce Cloud Edition version 2.4.2. The platform enabled users interested in buying pre-owned vehicles to seamlessly view all the vehicles listed on the website, select the preferable item and bid on them during the online auction.
Here is a quick snapshot of the various phases and features of the automotive ecommerce solution development for the esteemed customer.
E-auction Events:
Interactive events tab listing Live Auctions as well notifications regarding all the upcoming bids along with a Countdown timer.
Integrations:
Integration with our clients' bespoke platforms (lending system)

Integration with the banking e-platform for a seamless listing of Products to be auctioned

Integration with Partner websites and other 3rd party services

Managing Online Bidding
Multiple bid management features including Auto Bidding, Front End Customer Bidding, Offline/Admin Bidding.
Customer Profiling
Segregation of Customer Journey based on Business and Individual Profile
Pricing and Promos
Managing pricing and promos on products being auctioned
Winner Selection
Set , announce & Notify the e-auction Winner
Reviews
Gather detailed feedback and reviews from the website users
Customer-Centric Features
Customer Registration
New customer registration , Online KYC verification , account creation and profile management
Token Payment
Customers can pay the token amount via their preferred payment methods (Cards/netbanking/Cash On Delivery)
Multi-Wishlist
Customer can create separate wishlists
Other highlights of our solution include:
Embitel created a whole customized registration flow which included OTP verification, KYC verification and PAN card verification.
Embitel did integration with Customer's lending system for inventory and order processing for seamless creation of products and auctions in Adobe Commerce.
Once the auction is over and winner is declared, the data is sent from Adobe Commerce to the lending system for order processing and status of the different process stages is made visible to the end user.
We developed a secure and well-integrated payment module leveraging Adobe Commerce (Magento) and built wrapper to accept partial payments.
Embitel team also tailored the Adobe Commerce (Magento) order flow to accept order placement only after the payment confirmation.
All the user-centric pages including Home page, content pages and product description pages were designed as per the modern ecommerce design guidelines to lend an incredible user experience.
The entire ecommerce platform was tested for all the functional, security, performance, user acceptance (UAT) requirements mandatory preceding the final launch .
Embitel Impact:
Deployed a highly intuitive and user-friendly Automotive e-commerce platform in less than 6 months from ideation to Production
The user experience on the website was enhanced multi-fold as navigation was easier and product search and discovery was streamlined.
The team helped in launching a highly interactive automotive e-auction platform that fulfilled our clients' digital business goals including

Seamless and faster user onboarding
Streamlined sales process
100% Transparency and Visibility
Intelligence regarding customer's buying preferences and buying experience
Value added services to customers including multi-wish list, multiple mode of payments to enhance experience while navigating through the e-commerce platform
Tools and Technologies:
Hosted on Magento 2 Commerce Cloud
Magento Business Intelligence for gathering and processing customer insights