SayFix Mobile App Development | Powered by Magento ecommerce
Bangalore-based home maintenance services-provider Sayfix, joined hands with Embitel Technologies as their Magento Technology implementation partner.
SayFix distinguished themselves from competitors by the quality of the cleaning, maintenance and repair services they offered.
From the beginning of this engagement, the SayFix team was in agreement of the fact that a highly streamlined workflow and a well-designed UI (whether on MobileApp or responsive Website) had a huge business impact.
A winning combination of modern design, smooth User-Experience (UX) and quality of services delivered was realized as a secret ingredient of ensuring 'Happy and Repeat Customers'!

Business challenge:
To develop a platform best suited to the hyperlocal service offering, with an impressive UX that ensured fulfillment of the business objectives, all in a significantly short period.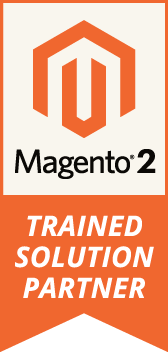 Embitel Solution:
Sayfix participated in Strategy & Consulting workshops to identify their precise requirements and arrive at the best way to them address them. It was determined that the best platform for Sayfix to reach out the defined target group was through Mobile App – especially for the location-based services on offer and the features they needed to enable ease of use for customers. With relevant data to support this strategy, Sayfix decided to proceed with it.
The app has been developed on Magento platform for Android users.
A clean and simple UI was developed, with varied design options for the Sayfix team to choose from.
The app caters to individual users as well as housing societies. While details of requirements are necessary fields to be filled by individual users, the app has been designed to minimize the customer's effort in entering data.
A simpler workflow has been devised for societies with a call-back option.
Customized icons have been developed for each category of services provided by Sayfix, along with a custom loader.
Embitel enabled 4 types of push notifications for business promotion using Google Cloud Messaging Services – Promotional (for discounts), Promotional (for launch of new services), Reminder and Informational (to promote blogs published by SayFix).
Unlike other digital commerce platforms that allow the customer to choose a desired time slot at check out, the time slot option has been included on the product detail page itself. This enables customers to avail of multiple services at varied times, as per their convenience.
Integration of social media logins and credit card payment gateways.

Embitel Impact:
Development of the project in a shortened span of 2 months
5000+ downloads within a month of the app becoming available
12,000+ happy customers, 90% repeat customers
Positive reviews on Google PlayStore for the app and SayFix services