Your Guide to Creating a Winning Ecommerce Marketing Strategy
In the past few years, especially after the pandemic, the number of businesses with ecommerce sites has increased, with 80% increase in UK alone!
However, setting up a solid ecommerce website is just half the game. How does your potential customer find you? How do you ensure that your ecommerce store keeps churning out more sales?
Now let's look at some contemporary stats about modern-day customers to justify the facts:
57% of consumers resort to social media to learn more about a brand and their offerings.
80% of modern-day shoppers do online research before making a purchase decision.
93% of most online customer experiences begin with a search engine.
So, long story short…in the contemporary commerce landscape, the way to the customer's heart is to market your brand online!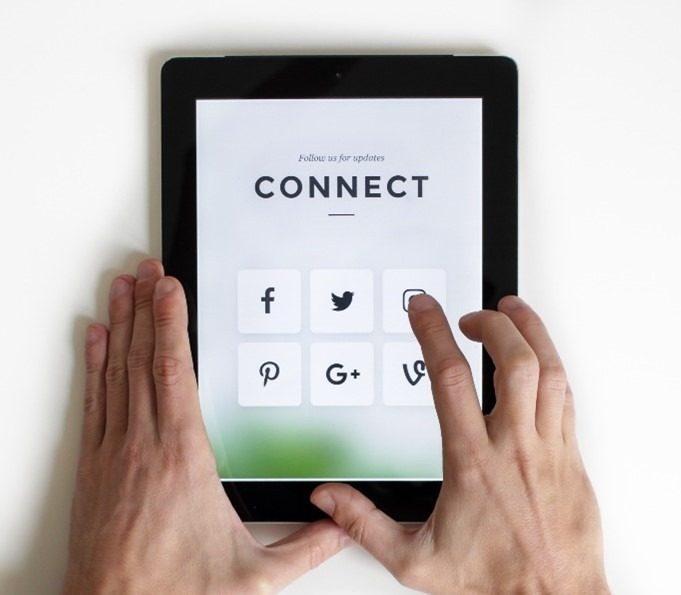 Whether you are a fashion retail group with an amazing collection, or a B2B business selling to distributors/wholesalers/retailers – your brand needs a solid ecommerce marketing strategy. One that ensures consistent growth of your e-store using a mix of the most suitable marketing channels and resources.
Even if you are a brick-and-mortar store with a non-existent online store, you should invest on ecommerce marketing.
As per a study by RetailMeNot,
"While 64% of shoppers are completing their purchase in a physical store, they don't always start there. Data shows 39% of Americans are starting their shopping journey on a mobile device and 14% begin on a desktop."
Building your digital presence through online marketing is important to create brand awareness and to let your target customers learn and familiarize themselves about your services/offerings. This ensures that your customers will remember your brand at the time they are in the market as buyers, and search for you.
What is an Ideal Ecommerce Marketing Framework?
Every online business out there wants to win over the market, enhance their conversions and have a huge customer base that is loyal. There is no one-fits-all ecommerce marketing solution or tool to gain an edge over the competition and win your customer's attention.
An ideal ecommerce marketing strategy framework is one that is:
Curated for scalability & sustained success: A solid ecommerce marketing strategy can act as a booster for business, helping you build and strengthen your brand awareness & voice, drive customer loyalty, and increase sales – as your business evolves.
Customer-centric: Keeps your customer and their requirements at the center, while also keeping in mind the unique attributes of the industry you belong to.
Omnichannel mix: A successful ecommerce marketing strategy will entail an optimal mix of SEO, social media, chatbots and email marketing. Brands that leverage omnichannel marketing are reported to drive millions of dollars in ecommerce sales.
How Do You Create a Winning Ecommerce Marketing Strategy?
The first step to creating a winning ecommerce marketing strategy is deep research about your customers, your competition and your market.
A successful ecommerce marketing strategy framework will cover the whole gamut of the customer journey and have clear-cut information about your target audience. Let's look at some key questions that you should have answers to before setting up an ecommerce marketing framework:
1. Who is Your Target customer? What are their buying preferences and patterns?
Tip: An ideal solution is to create a detailed buyer persona.
For the uninitiated, buyer persona is a data-driven representation of your ideal customer. It includes their demography, their specific needs, and interests. Some of the best buyer personas are created using actual customer insights gathered through surveys, interviews, polls etc.
For best results, chalk out a multi-channel marketing funnel that corresponds to your customer's behavior, buying journey, and of course, demographics.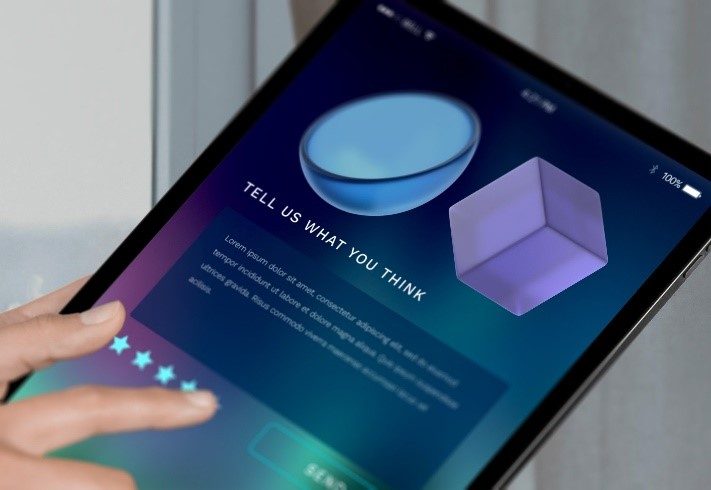 2. Where are your customers spending maximum time? When, where and how can you reach your targeted customers through customized marketing messages?
Conduct thorough research about the platforms where your ideal customers hang out. Also, analyze your competitors and their equation with their customers.
These practices will help in building focused marketing campaigns that target the "Right Customer at the Right Time and Right Place."
3. What values do you want your customers to associate your brand with? Are they clear about your services/products?
You can control this by having well-defined web pages, with a solid content marketing strategy. You can further augment it through paid advertising on search engines (such as Google Ads), email marketing, social media campaigns, etc.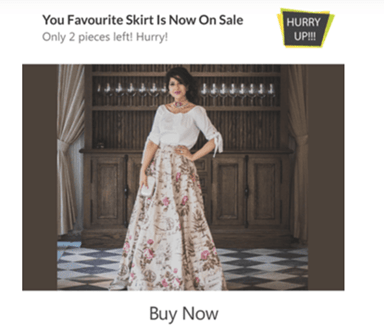 4. What are your strategies for Customer retention?
Push marketing campaigns notifying about attractive promo codes or upcoming sales are a great way to woo existing customers to come back to your e-store. These are even more successful around a festival/holiday season when customers are ready to splurge.
Another proven sales strategy to retarget existing customers is to up-sell/cross-sell products on your e-store. You can integrate product recommendation systems with your ecommerce store to recommend and cross-sell products to customers based on their purchase history and intent.
Top Ecommerce Marketing Metrics You Should be Tracking
Your ecommerce marketing strategy should be closely aligned with the goals that you are aiming to achieve. And to assess and evaluate if your marketing efforts are a success, it would be helpful to focus on certain ecommerce metrics.
Here are a few metrics that you can track:
| | |
| --- | --- |
| Impressions: | Evaluates how many times your marketing ad copy has been seen by your targeted audience on the specific platform. |
| Engagement Rate: | Measures how many people have actually engaged ( like, share, comment, click) with your ad content. |
| Email Click-Through Rate: | It's the measure of number of email recipients in your list who have engaged with your email content ( clicked on a URL, image, CTA) . |
| Average order value: | A measure of the average price paid for each order during checkout. |
| Shopping Cart abandonment rate: | A critical metric for ecommerce brand, cart abandonment rate measures the number of site visitors who exited without making a purchase. |
| Sales Conversion rate: | Measures the percentage of people who made an actual purchase against total number of visitors. |
| Cost per acquisition: | Evaluates the average cost to acquire a new customer through different marketing efforts. |
These metrics are also very critical in identifying any gap or loophole within your ecommerce business and evaluating efforts to optimize your website performance, from time-to-time. This helps in identifying the areas where your marketing and investment should be channelized more.
For example, if your Cost per acquisition (CAC) is higher than Average order value, it means that your business is in loss. In such cases, you can try to reduce the CAC by:
Improving your targeting and segmenting your customers
Fine-tuning your marketing messaging to suit the TAG ( targeted audience group )
Optimizing your marketing campaign spends
Focusing on creating memorable user experiences across all the touch-points
Focusing on killer organic/ SEO marketing efforts to win more customers
Are these metrics overwhelming you? Don't worry, leave the heavy-lifting to us. We will take care of measuring your ecommerce metrics while you focus on business operations!
Boost Your Sales With a Powerful Ecommerce Marketing Tech Stack
To win the highly competitive and crowded ecommerce landscape, you should be investing in a robust Marketing Tech Stack.
The catch here is choosing the right tech resources that suit your business niche….. there is an ocean of marketing tools out there and you don't have to invest in all of them!
Now let's quickly glance through some of the main components of an ecommerce marketing stack:
Search Engine Optimization (SEO):
SEO is the backbone of an ecommerce marketing strategy. Most businesses that are just starting out and are not yet ready to shell out a huge sum on paid marketing campaigns build their online presence through SEO.
A solid SEO strategy is indispensable for your website content to rank well and be discovered by your target customers.
Even brands who invest heavily in paid marketing campaigns, do rely on SEO, especially as a low-risk marketing strategy and to maintain healthy website traffic. This helps in times of crisis when ad spending must be cut down.
Few SEO Tips for a winning Ecommerce Marketing Strategy:
Optimize your website content for speed ( A slow-loading page can drive away customers)
Ensure your product pages are ranking for high-value keywords that are most relevant to your offerings
Invest in regular blogging to up your organic marketing and drive more traffic to your ecommerce website.
Blogging is a powerful tool to educate your customers about product, offerings, your brand values, trends specific to your industry, and things that matter to your business.
Ensure your ecommerce website is technically positioned to rank higher by focusing on site security, site loading speed, and regular accessibility improvements. These activities fall under technical SEO.
Leverage Keyword research tools, Google Search Console, Google Analytics, etc. to augment your SEO efforts.
Google Webmaster tool or Search Console can help you:

Gain valuable insights about enhancing the website's organic performance, and improve website crawlability
Track your content and SEO efforts through valuable metrics (clicks, CTR) and attributes (demography, location, device information pertaining to visitors) and track your site's average position at a specific time
Identify technical issues such as security concerns, site blocking components, crawl errors or any discrepancies hampering your website ranking.
Website ecommerce  platform:
A solid ecommerce platform forms the backbone of your ecommerce business.  A robust ecommerce platform manages website user experience, product information, product discoverability, seamless navigation, all the user transactions & payments, order management,  hosting , website promotions and marketing and other critical operations. 
There are a plethora of robust and highly secured and performance oriented ecommerce platforms available in the market now to help you grow your ecommerce business. Magento Commerce (now known as Adobe Commerce), SAP Hybris, Shopify, and Commercetools are some of the leading ecommerce platforms available.
Customer Relationship Management (CRM): 
At the core of a winning ecommerce marketing strategy lies Customer Relationship Management ( CRM) . A CRM tool is critical in gaining critical insights about your customer, their buying behaviour, e-commerce marketing campaigns, and their effectiveness. 
Content Management System (CMS):
 A Content Management System ( CMS) enables seamless management of your web content and ecommerce marketing and branding. A CMS powers the key components critical for brand awareness & customer engagement & viz. website, landing pages, and blog pages.
Product Information Management (PIM): 
A Product Information Management solution helps in centrally managing and distributing all the critical information pertaining to your ecommerce business. This includes SKUs, product images and videos, catalogues, references, custom attributes, and geo-specific product information. A PIM tool is responsible for collecting, managing, and distributing critical information related to products across the channels.
Why should PIM be a part of your ecommerce marketing strategy, you might wonder?
As your business scales up, the processes' size and complexity also increase. This includes product SKUS, inventory, order management, shipping, payments, marketing, and distribution. In such a scenario, centralized management is critical. Cost-effective too! 
A PIM software helps in the centralized management of all these processes and ensures data accuracy at all times and across all the sub-set of your ecommerce store. 
Social Media:
Presence across social media platforms including Facebook, Instagram, LinkedIn, and YouTube is now critical for brands to build great brand-customer relationships. You can leverage social media for both organic and paid marketing activities. While the former will help you build brand trust over a period of time, the latter will help you boost reach, engagement and traffic. Paid ads help you run promotional offers and drive traffic to your store, especially during special events such as a festival sale.
Email Marketing:
Email marketing is that cool grandpa who still hasn't lost his shine. While there is an abundance of digital tools to connect and engage with customers, email marketing is still the most effective, easiest, and quickest way to connect with customers. In fact, a whopping 87% of B2B and 77% B2C marketers still use email as part of their ecommerce marketing strategy for audience nurturing!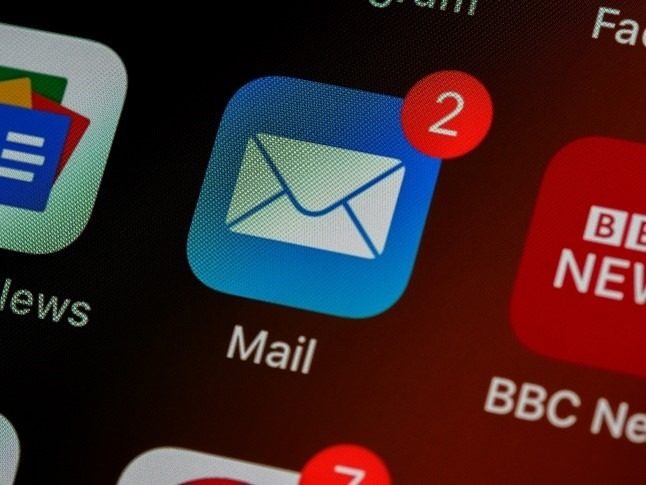 Email marketing is a no-risk, affordable medium to send personalized communication to your potential/existing customers ( based on what stage of the purchase journey they are in ).
There are a plethora of efficient email marketing tools that help with deep insights and tracking of your email marketing campaigns.
If you want to consider efficient email marketing software , here are some of the options can check out: HubSpot, Mail Chimp , Benchmark Email, MailerLite, Sender.
These email marketing software/tools can help you analyze critical metrics such as :
Open Rate, Click-Through Rate, Conversion & Bounce Rate, and Unsubscribed Rate – to name a few.
Such insights from these email marketing software/tools can help you optimize, personalize and fine-tune the relevant aspect of your email marketing campaigns to drive better results.
Website Landing Pages:
Ecommerce Landing pages are akin to your physical storefront. They have the potential to attract or repel customers who might have discovered your e-store through either of the mediums we explored above. A good landing page will:
Be focused on UI/UX
Has SEO-optimized content that is crisp and precise
Includes product features, details on promotional offers (if applicable)
Has well-structured content with optimized images and other media assets
Has a clear CTA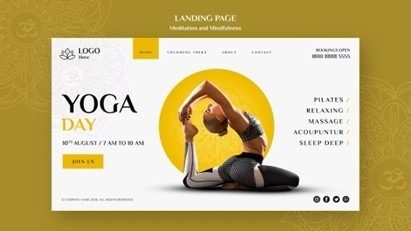 Some of the successful landing pages even have customer testimonials, reviews and ratings for added credibility.
A good landing page has the potential to convert your visitor into a customer.
Chatbots:
Chatbot marketing is one of the most efficient ways to automatically engage with your customer without any time delay. You can integrate Chatbots with website chat windows, SMS text, WhatsApp, or even social messaging services across platforms like Twitter or Facebook.
Let's look at the following facts to demonstrate why chatbots must be part of your ecommerce marketing strategy:
2 billion messages/monthly are exchanged between businesses and customers
56% of customers prefer messaging service over calling the customer service agent for most of their queries.
53% of people showed a willingness to purchase from businesses with messaging services.
And Chatbots can easily streamline communication with your customer while also helping a website/mobile app visitor by :
Guiding him/her to the right information/right webpage
Providing more information about the business products/services
Finding quick answers for his/her queries
Finding quick redressal for his/her problems/complaints
Redirecting to the correct line of customer services
Digital Asset Management (DAM) solutions :
DAM solution helps to centrally store, manage and distribute your marketing and media assets and files. DAM software can help in cross-team collaboration by acting as a single source of digital assets to be used across the content lifecycle at the right time and on the right platform.
Cloud-native DAM solution such as the Adobe Experience Manager help to scale up the capabilities of central DAM according to customer requirements while offering deep insights about asset usage by customers to help you identify which digital assets works best for your target customer.
Sales & Business Intelligence :
To keep the momentum, you should optimize your ecommerce marketing strategy from time to time to boost sales in the future. And for this, you need real insights and data about customers, their preferences, feedback about their last experience with you and more.
Business Intelligence & Data Analytics tools can help you here. You can integrate BI tools with your CMS, CRM, ecommerce marketing automation software to gain real insights across the customer purchase journey.
These tools can help you with insights like :
Visitor behaviour after they land on your website
Segregate ad campaigns based on their performance and optimize the ad spend
Analyze and strategize product pricing based on customer behavior and market competition
Insight into customer experience and transactions can help in formulating strategies to enhance CX & sales
Marketing Automation Software:
In order to streamline your omnichannel marketing efforts, you need an efficient solution to streamline, schedule, track, and manage them without fail. This where a good marketing automation solution comes in handy.
With marketing automation, you can:
Automate repetitive tasks & enhance productivity
Track each customer interaction
Improve qualified leads ratio with reduced Total Cost of Ownership (TCO)
Enhance your customer segmentation and offer personalized services
Create, deploy, manage, track and optimize all your paid ads across multiple mediums.
Additionally, Marketing Automation software plays a critical role in optimizing your email marketing efforts.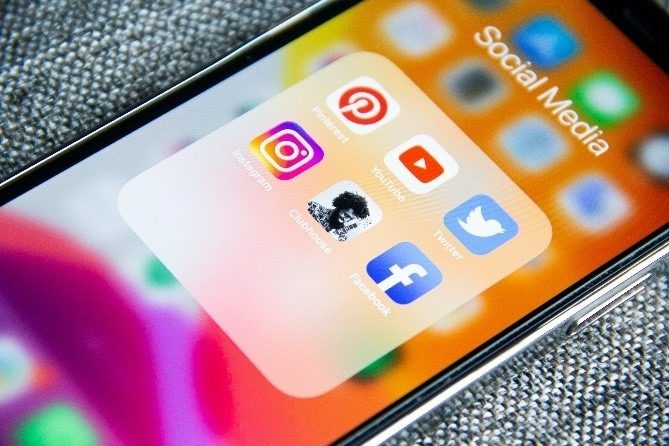 Our marketing automation services can help you streamline your ecommerce marketing efforts and improve ROI on ad spend. Interested to know how?
Embitel : Your Trusted Ecommerce Marketing Strategy Partner
As a trusted partner, Embitel can help you curate a winning ecommerce marketing strategy that aims to :
Enhance your business visibility
Strengthen Brand Awareness & Voice
Expand your Reach, & drive more customer traffic
Identify & work on the Sales Performance Boosters
Improve your Sales Conversion Rates &
Reduce Cart Abandonment Rates
We can help you achieve business goals through a data-driven omnichannel ecommerce marketing solution that delivers a powerful shopping experience throughout.
Kickstart your journey to skyrocket your ecommerce sales & win a loyal customer base!
Click here to schedule a one-on-one consulting workshop with our digital consultants.