IoT for Home Automation
Description
Design and development of IoT Home Automation architecture with following components:
Sensor networks – installed to capture data from lights, AC, blinds, AV units, doors, and more
Custom IoT gateway device – to connect sensor networks to cloud backend
Cloud backend – for data analytics
iOS/Android App and web-dashboard – UI and front-end to facilitate human and machine interactions
The system demonstrates:
Home automation scenario which comprises sensor networks [lights, AC, blinds, AV units] that interact with mobile app [iOS, Android] or web dashboard via the custom IoT gateways and the cloud, using MQTT.
The sensor networks convey a wide range of home device information (temperature, humidity, ambient light, human proximity) that is transmitted over various wireless communication protocols like Infrared, Bluetooth, Wi-Fi, EnOcean, Zigbee.
This information is broadcast to the cloud for data analytics and data in actionable format is displayed on smart handheld devices for the end-users.
This is how the system works:
The custom gateways act as a mediator between the sensor networks and the cloud, providing connectivity, security and control.
The cloud backend, built using Python and Django, runs applications that analyze data from the sensor networks to collate and relay valuable information that can be used for decision-making.
The interface that gives the end users control of the system is accessible through the app on smart devices [Android, iOS] or web dash-board. The UI provides one-touch control of single or group-actions.
System Architecture – An Overview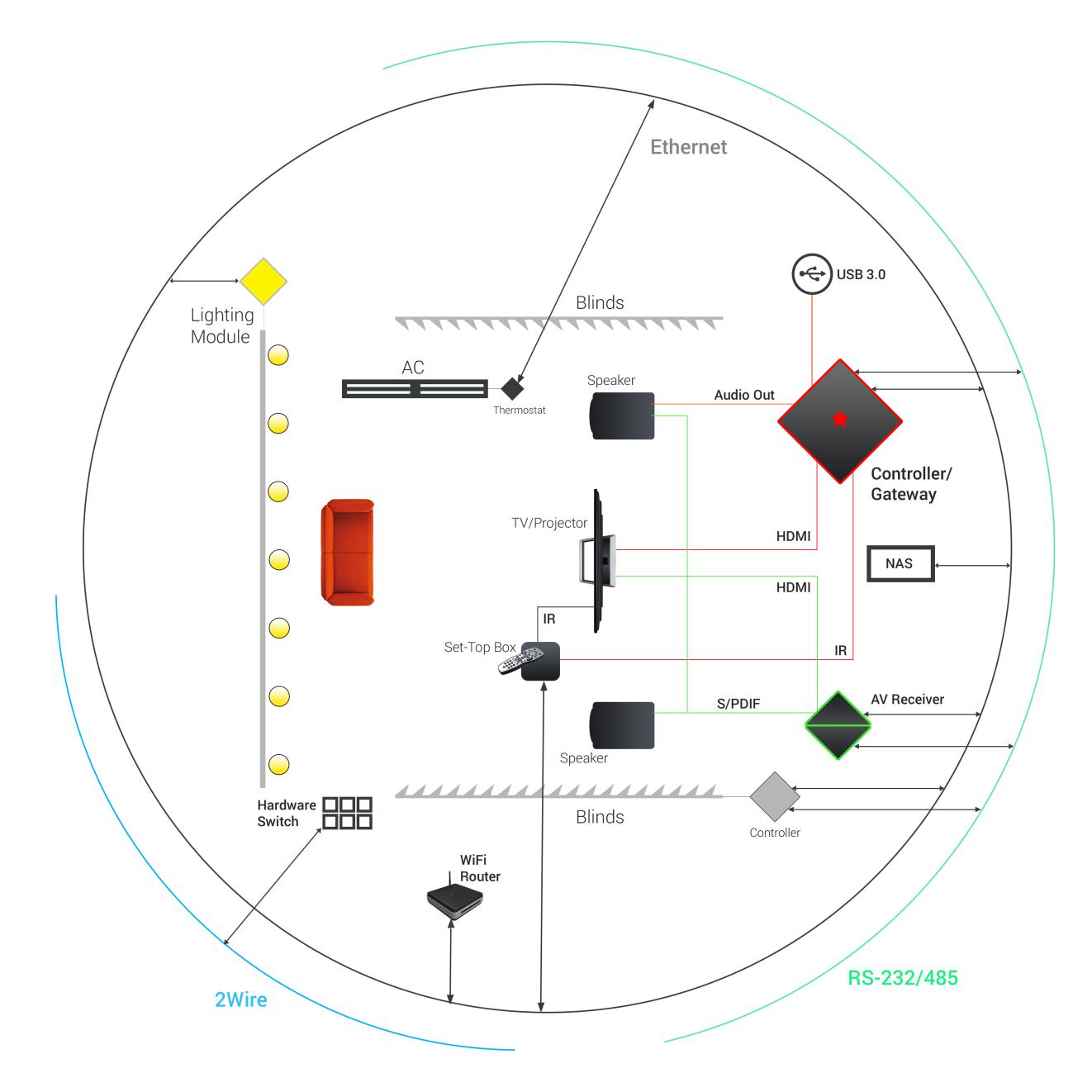 Tools and Technology:
Sensor networks designed based on ZigBee, EnOcean, Bluetooth and Wifi protocols/technologies
Custom gateway hardware and software design to enable compatibility between sensor networks and end-user devices
Design, development and integration of cloud-based SaaS. Data analytics that make predictions possible
iOS/Android App and a web dashboard that delivers 'delight' to end-users through our intuitive UI/UX
Features (snapshot):
The system includes multi-action settings for automation of more than one device for an event
Sensors that support automation [door sensor, proximity sensors, beacons, etc.] are used to trigger multiple actions. For example, when the proximity sensor detects that you have crossed the range/perimeter, the AC and lights will be switched off, and the blinds will be opened.
To know more details about the features and capabilities, connect with us at sales@embitel.com.