Amazon Web Services Recognizes Embitel Technologies as a Standard Consulting Partner
Bangalore, 5th July, 2018
: Embitel Technologies is now a Standard Consulting Partner as part of the Amazon Web Services Partner Network (also known as APN) program.
This program is designed to help AWS Partner firms in enhancing their business competency in a particular solution area, through additional prominence and business benefits extended by AWS.
Under the APN Partner Program, the partner firms can attain any of the 4 performance tiers namely- Registered, Standard, Advanced, and Premier.
The partners can advance through these four tiers depending on pre-defined criteria as prescribed by Amazon Web Services. When an experienced cloud technology company like Embitel Technologies is recognized as an APN consulting partner, it helps businesses in designing, planning, migrating, and/or building of new applications on the AWS cloud platform.
An APN Consulting Partner firm could be a System Integrator, a Digital Agency, a Managed Service Provider (MSPs), a Strategic Consultancy, a Reseller, or even a Value-Added Reseller (VAR).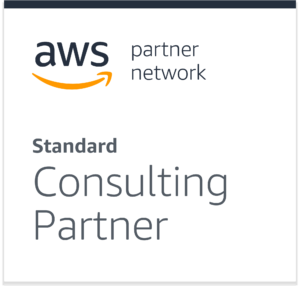 Embitel has earned this recognition by successfully demonstrating its technical proficiency in delivering advanced cloud solutions on AWS, for its Ecommerce customers across India and Middle-East.
To achieve the Standard Consulting Partner badge, Embitel had successfully met the specific requirements mandated by APN including –
Active Customer References for the projects on AWS cloud platform,
AWS professional accreditations and certifications (Technical and Business),
Investments on AWS cloud platform, among others.
As a Standard Consulting Partner of the APN, Embitel Technologies is enabled to leverage exclusive AWS resources such as APN Marketing central and free usage of AWS platform for qualified Proof-of-Concepts of the customers.
Additionally, Embitel Technologies will be eligible for AWS technical and business training and accreditations, AWS Managed Service Program, AWS Test Drive and an exclusive access to the APN Partner Portal.
The APN Consulting partner badge helps in creating a differentiating factor for the partner firm and showcases the service-level expertise to their AWS customers.
Working with an APN recognized partner firm ensures that the customers can leverage key AWS services without having to bother about monitoring, automation, and management of their application on AWS platform.
Embitel Technologies has been partnering with global brands including – CompuIndia, Desire, Homestudio, Malabar Gold & Diamonds, SACO, Spencer's & many more; helping them in their AWS Cloud journey with best-in-class services.
A milestone in its journey towards providing cutting-edge solutions, this recognition from the APN will enable Embitel Technologies to deliver value-added cloud based solutions to their customers on AWS.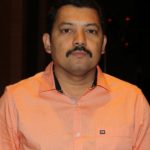 "We believe that this partnership is an official recognition for the kind of work we have been doing and that this is just the beginning of a new chapter and new opportunities."
– Neelavanna Kannan, IT Manager, Embitel Technologies.
About Embitel Technologies
Embitel Technologies offers cutting-edge solutions to the global retailers in the areas of E-Commerce, Mobile and Cloud technologies.
Embitel has helped numerous businesses gain competitive advantage and deliver great customer experience through end-to-end digital commerce solutions, from consulting to implementation to maintenance.
Headquartered in the silicon valley of India, Bangalore, Embitel has global presence with offices in Germany, the US, and representation in the Middle-East.
About APN
The AWS Partner Network (APN) is a global partner program for Amazon Web Services (AWS). The primary goal of the partner program is to help APN Partners in building robust AWS-based businesses or solutions by giving them advanced business, technical, marketing support.