Embitel Officially Launches a New Magento Extension for Efficient Order Splitting
This June 2021, we released our proprietary split order extension on the Magento platform. It is called M2 plugin Split Order version 1.0.1. The plugin is compatible with various Magento versions like 2.3 and 2.4 for community edition, on-prem edition, and cloud edition.
This Split Order extension allows an ecommerce store admin to split an order into separate orders. The order splitting is done based on various criteria such as product types, line items, attributes, etc.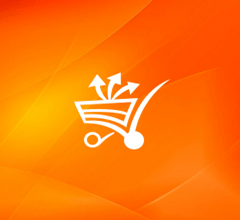 Compatible with Magento Enterprise Edition (EE), "Split Order" enables the admins to generate separate invoices and shipments for every ordered item. In addition, the extension also enables admins to split and apply separate shipping charges and taxes for each order. With the extension the e-store customers receive separate order ids for each order, so that they can view and track them separately.
Embitel's new marketplace extension is compatible across a range of popular web browsers including Chrome, Opera, Firefox, Edge, IE and Safari.
For more details about the extension, please visit: https://marketplace.magento.com/embitel-module-splitorder.html
Magento Marketplace: One Stop Destination for Innovative Plug-Ins
Magento marketplace is a one-stop destination for a wide range of products specially developed to enhance the Magento e-store performance. The marketplace houses over thousands of free and premium Magento Commerce themes and extensions, that can help digital brands to deliver superior customer experiences.
About Embitel:
Headquartered in Bengaluru, India, Embitel is a leading provider of product engineering and digital commerce services. Since its inception in 2014, Embitel has been helping global business brands in successfully charting their digital transformation journey through its services in the domains of Automotive, Internet of Things (IoT) and Digital Commerce.
Embitel is an Adobe Silver Solutions Partner and has successfully delivered 500+ projects across geographies and industries including Retail, Manufacturing, Grocery, Telecom, etc.