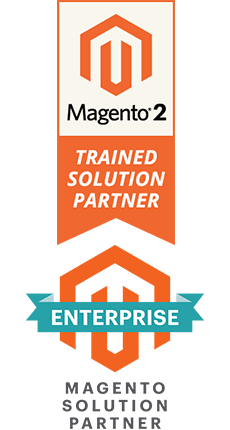 In line with our endeavor to deliver nothing but the best to our clients, we offer implementation on the latest and vastly-improved Magento 2 for faster, cheaper and more efficient development.
As a trusted & renowned ecommerce implementation platform, Magento has been a popular choice for businesses going online. Magento 2 offers that and much more, but what really sets it apart is ease of development.
With features such as
Updated technology stacks – at par with the latest in the industry.
A smoother and more streamlined customization process.
Improved caching for faster page loads and better scalability.
Easier integration of third party extensions.
Introduction of testing code, resources and documentation, leading to fewer bugs fixes and quicker development, and More flexible file system requirements,
As a Magento Enterprise Solution Partner, Embitel has 58 certified Magento 2 developers who are equipped to deliver the Magento 2 advantage for your business.
Case studies
Lapp India
LAPP INDIA is a 100% subsidiary of the LAPP GROUP (one of the leading cable companies in the world). The Bangalore manufacturing unit which started operations in 1996, is currently the third largest manufacturing facility of the Lapp Group. Lapp India collaborated with Embitel with an aim to be a pioneer in the online cable business
Compuindia
Compuindia is a Dell Express Shipping Affiliate store owned and operated by GNG Electronics Pvt. Ltd., one of the largest affiliates of Dell India.Dell is India's leading PC brand with a large share of their sales happening online. Compuindia aims at providing the widest range of products at competitive rates with a faster delivery