Embitel Technologies – Highest number of Magento 2 Trained Developers in India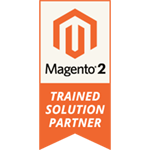 Embitel Technologies, a leading ecommerce development company in Bangalore, India, is ready to deliver the Magento 2 advantage as a Magento 2 Trained Solution Partner with the highest number of Magento 2 trained and certified developers in India.
"41 members of our team are already Magento 2 certified developers, and even more will be certified soon," says Arun Kumar, head of ecommerce at Embitel. "I'm proud of them—they are dedicated to delivering nothing less than the best to our clients, and Magento 2 offers an unmatched development experience and performance for ecommerce websites."
"Our Magento 2 development team is well trained to not just develop Magento 2 webstores from scratch, but also facilitate smooth and seamless migration of your existing Magento 1.x store to Magento 2," says Ranjeev Kumar, business development manager at Embitel.
"Migration to Magento 2 is crucial to boost the performance of your Magento webstore though updated technology stacks, easier customization and better testing. Tests have shown improved performance of webstores on this newer version.", adds Ranjeev
Embitel is a leading digital commerce implementation partner with over a decade's experience in ecommerce implementation for some global brands across various domains such as healthcare, F&B and grocery, jewelry, and kids' items.
Embitel has successfully developed ecommerce webstores and mobile apps for renowned businesses in India, the Middle East and Europe, with custom development such as multi-language and multi-stores, and marketplace development.
"We don't just have the highest number of Magento 2 trained developers in India, but also in Germany. This means can successfully deliver Magento 2 development and migration projects of considerable scale and numbers, no matter where you are located," says Sharad Bairathi, MD, Embitel Technologies.
You can reach out to Embitel for Magento 2 development or migration at sales@embitel.com