Embitel Technologies selected as Top 10 companies to present IoT solutions at Oil and Gas CleanTech Challenge in Colorado, USA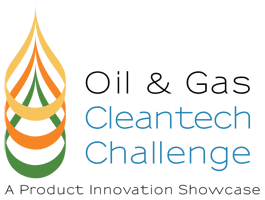 Embitel Technologies Inc., is honored to have been selected as a Top 10 presenting companies at the second annual Oil and Gas Cleantech Challenge (OGCC) 2015, sponsored by the Colorado Cleantech Industries Association (CCIA).
In partnership with Noble Energy, Encana and ConocoPhillips, CCIA identified significant technology needs of Oil and Natural Gas companies, focused on efficient, safe and clean energy management
A call for innovative technology solutions was distributed across US and several clean technology companies were evaluated based on their ability to demonstrate proven and value-added applications of IoT in the Oil & Gas sector.
Embitel Technologies showcased their IoT solutions, under the category 'The Internet of Things/Digital Oilfield', on September 2, 2015 at the Governor's Mansion in downtown Denver, Colorado. Under this category, the participating companies were expected to demonstrate proven and value-add applications of IoT in the Oil & Gas sector.
"Embitel was selected to showcase IoT applications based on our ability to bring cross-industry experience and technology to the Oil & Gas eco-system," says Lyle Shuey, Embitel's VP of Product Engineering Services for the Americas. Lyle shared Embitel's expertise in sensor networks, IoT gateways, cloud communications, and user interfaces, and how these technologies can deliver valuable and timely information to key decision makers. Shuey also stated, "Embitel's IoT gateway technology can integrate different sensor protocols into single IoT Gateway communication standard, enabling multiple sensor platforms to communicate through the IoT network."
Sponsor Company ConocoPhillips stated that the return on investment for IoT technology has been clearly quantified within the Oil & Gas eco-system. Integrating various sensor technologies into a common IoT gateway is a key enabling factor for successful IoT implementation.
Learn more about the Oil & Gas Cleantech Challenge, its partners, and the presenting companies at Oil and Gas Cleantech Challenge 2015, a Product Innovation Showcase.(url – http://coloradocleantech.com/oilgaschallenge/)
About Embitel Technologies:
"Delivered with Passion" – an experience which our customers & partners have shared with us for more than 8 years of business collaboration & success.Embitel is a Product Engineering Services company with certified and highly efficient quality and offshore/onsite project management and delivery processes.We have been collaborating with our global clients and partners to make their products, systems and processes IoT enabled.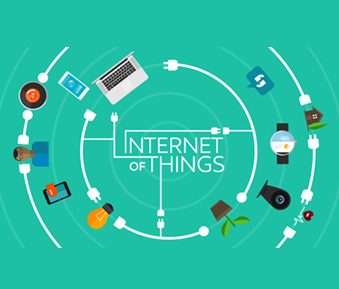 Details about our IoT services portfolio:
Sensor networks: Hands-on experience with ZigBee, ModBus, Profinet, Bluetooth and Wifi technologies. Active member of EnOcean Alliance
Custom IoT Gateway solutions: Custom IoT Gateway solutions to enable compatibility between sensor networks and end-user devices
Cloud: Design, development and integration of cloud based SaaS. Data Analytics to facilitate proactive decision making
Mobile Apps and UX: Deliver 'delight' to your end-users with our intuitive UI/UX. Support for a wide range of platforms/devices
For more details, please refer to this link – IoT Service Offerings