Ecommerce Platform Migration to Overcome Security Threats
Recently, nearly 2000 ecommerce stores were compromised in what is termed by security experts as the largest automated hacking campaign to date.
The hackers reportedly injected malicious code (the form of attack is called Magecart) on website checkout forms to exfiltrate sensitive payment information entered by customers.
And do you know what was common amongst a majority of these sites that got attacked?
They were all running on Magento version 1.x, which had reached end-of-life (EOL) on June 30, 2020.
Adobe, the Magento parent company, had withdrawn all support and security patches and quality fixes to stores using Magento 1.x.
Evidently, Magento 1.x is no longer a secure solution to run your ecommerce store unless you make a sustained special effort to protect it in the long run.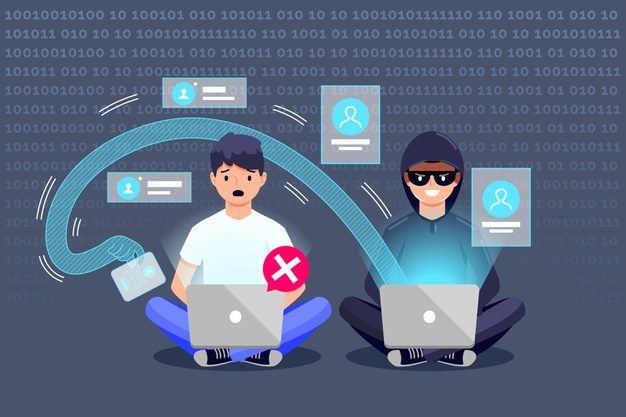 The Way Forward:
The question that arises here is whether you really need to spend all that time and effort to sustain the website on an outdated version of ecommerce platform. The plethora of alternative options out there may differentiate your business from competitors tomorrow. Let us introduce you to a few:
Migration to another ecommerce platform (commercetools, Shopify, etc.) that offers watertight security and a host of attractive features
Confused about where to begin? Read on to learn more.
Why Is It Important to Reconsider Your Decision to Stay on Magento 1.x?
If you have an ecommerce store still running on Magento 1.x, it is advisable to consider replatforming your webstore. Continuing your ecommerce store on Magento 1 platform presents you with the following challenges:
No Support for Magento 1 Extensions
Even if your ecommerce store was fortunate to be not in the list of those 2000 or so ecommerce stores which got hacked by the Magecart attack, your site is still prone to security threats since your store has no official support from Magento. Replatform Now For a More Secure Site!
Why expose your valuable website data and customer information to security threats when you can simply choose a more safe and robust ecommerce platform?
Your Roadmap to Re-platforming : Our Exclusive 4-hour Consultation Package – Absolutely Free!
With more than 14+ years of domain experience, our digital commerce consultants can steer you in the right direction. We are here to help you take the right step to safeguard your website.
Playbook on Magento 1 Website Re-platforming:
Learn all about our exclusive Ecommerce Consultation Package for seamless migration from Magento 1
We are providing a free 4-hour consultation, wherein we can help you:
Analyse your ecommerce store on Magento 1.x
Identify the right platform to migrate to (based on business needs)
Create the roadmap and action plan to migrate from Magento 1.x to the new ecommerce platform
Provide the actionable insights to run a profitable business on the new platform
If this free consultation session proves useful to you, you choose to leverage our digital commerce expertise in the following areas:
Website design and development
Design & UI
Branding & Wireframing
Website Custom development
Integration with other systems & plug-ins
Mobile app development
App Conceptualization & Market identification
App UI Design & Wireframing
Backend Development
QA& Performance Optimization
Headless commerce solutions
Headless Platform selection
Implementation of Headless architecture
PWA development
API development
Ecommerce managed services
Content, Catalogue & campaign Management
Users and Promotions Management
Cart and Checkout processes
Orders, Shipping & Returns Management
Multi-Level IT Support
Post Release and business continuity support
Business analytics and intelligence
Structured data consolidation
Forecasting and visualization
Advanced data analytics and reporting
User Experience Analytics
What Do You Stand to Gain from This 4-hour Consultation?
At the end of this detailed consulting session, you would:
Have a clear understanding of the AS IS & TO BE Blueprint for your ecommerce store.
Understand why it is necessary, rather critical, to migrate from Magento 1.x to a more robust, secure and feature-rich ecommerce platform, ASAP!
Have clear answer to pertinent questions like: "What all should I" and "How to" automate your digital commerce processes.
Identify the growing challenges in your ecommerce journey and also the right technology innovations to address them!
Get expert suggestions and customized roadmap to increase your business ROI.
Understand how to leverage trending solutions such Headless Commerce, Progressive Web App (PWA), and Conversion Rate Optimization (CRO) to deliver seamless customer experience & improve business profitability.
Create an effective action-plan to implement and run a future-ready ecommerce store.
Just schedule a free consultation with us and relax! The onus is on us to help you create the future roadmap and action plan to protect your business!
Additional Read:
Our Digital Commerce Success Stories:
We have partnered with leading business organizations from various industries like retail, sports, telecom, fashion & lifestyle, Food & Beverages, finance & banking, etc. From Ecommerce website migration (Magento, Hybris, custom solutions) to platform upgrade and development of PWA or mobile apps to marketplace implementation - we have helped our clients deliver omnichannel commerce experiences to customers and stay ahead of competition.
Read about some of our customer success stories here.
Know more about Embitel:
Since its inception in 2006, Embitel has partnered with global customers across industries, helping them chart a successful and fulfilling digital transformation journey.
Click here to learn more about our journey so far and also our areas of expertise, our engagement model, and our rich partner ecosystem that has helped us carve a niche of our own.