Meet us at Magento Imagine Commerce 2016
It's all about Design Thinking in Ecommerce and Magento 2.0
Embitel Technologies, HQ in Bangalore, India will be present as one of the sponsors at the much-awaited Magento Imagine Commerce 2016, a conference with 2,500 participants from over 40 countries.
The event is scheduled from 11 to 13 April at Las Vegas, USA, and the venue will be buzzing with a mix of attendees: merchants, agencies and technology providers.
This year's Imagine Commerce will focus on two aspects:
design thinking-techniques for understanding problems and finding the right solutions,
Magento 2.0 deep dive for mastery.
Embitel Technologies is one of India's leading digital commerce agencies and a trusted Magento Silver Solution Partner.
With vast experience in successful ecommerce implementation for clients across sectors such as retail, Electronics, Jewelry, Food and Beverage and hyperlocal service providers, Embitel Technologies was recently recognized by Magento Commerce as a certified Magento 2.0 Trained Solution Partner.
"We hope to deepen our understanding of what clients expect of Magento 2.0 at this dynamic event," says Ranjeev Kumar, Senior Business Development Manager (Ecommerce) at Embitel.
Magento Success Stories: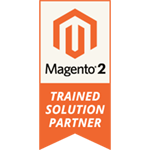 Imagine Commerce aims to inspire, educate, drive advancement and encourage collaboration for all.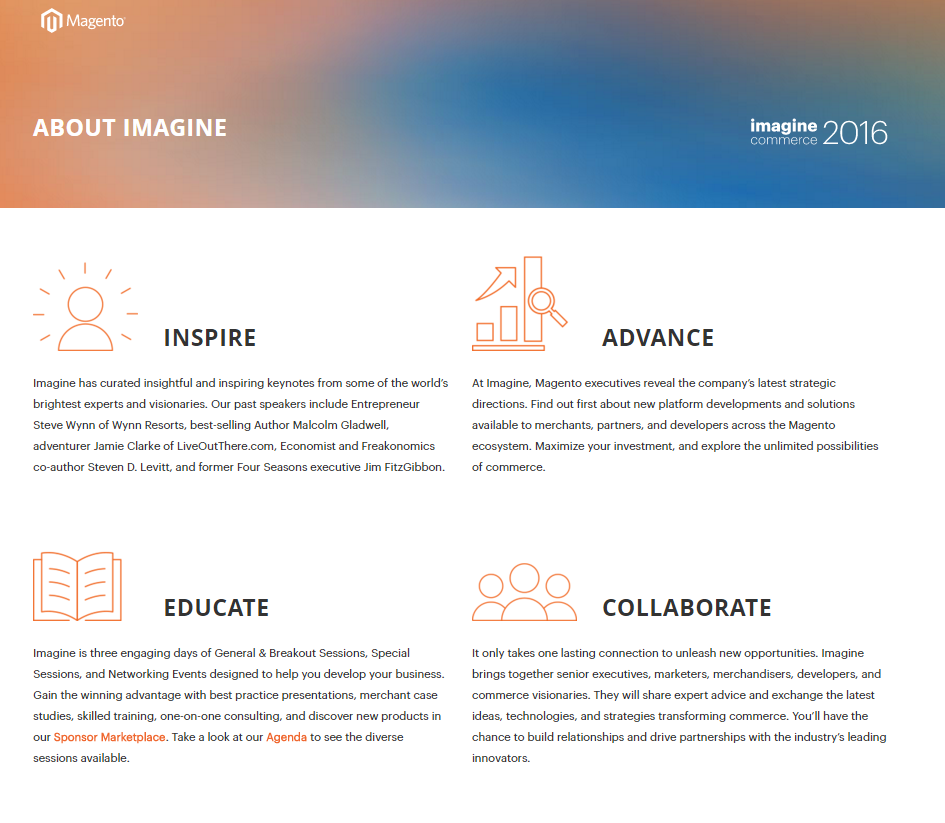 What is Magento Ecommerce platform?
Magento is a leading enterprise-class eCommerce platform, empowering over 200,000 online retailers to date and chosen by 1 of every 4 online businesses.
The Pixel