Electronic Control Units (ECUs), within an automobile, have not only increased in number but also in software and hardware complexity.
Despite this growing complexity we have partnered with global OEMs' and Suppliers; to help them ensure that the automotive ECU (Electronic Control Unit) software and hardware development process is:
Compliant with the stringent quality standards of the Automotive industry
Cost-effective
Delivered as per the automotive control unit (ECU) product development roadmap
[Video] How is Model Created in Model Based Development of Automotive ECU Applications
ECU Software and Hardware Development Services
Automotive ECU Hardware & Firmware Development

ISO26262 compliant h/w and s/w development
Board Support Package design and development
Device driver development
Communication stacks, middleware and application development
BLDC and PMSM motors, sensors and actuator integration
AUTOSAR 4.0 compliant ECU software development

AUTOSAR RTE, BSW and COM stack configuration and integration
AUTOSAR MCAL development
Communication & I/O Drivers development
Tools expertise: Comasso, Vector , ECU Spectrum, KSAR AUTOSAR.
DaVinci Developer tool for architecture design.
Model-based development of Automotive ECU product

Matlab/Simulink and auto code generation (Target Link and RTW).
Verification and Validation Services
Unit, Integration and Functional testing services
Model in loop (MIL) testing
Hardware in Loop (HIL) testing
ISO 26262 Functional Safety consulting

Functional safety consulting services
ASIL A and D compliant automotive control units development
ISO 26262 mandated Safety Planning
In-Vehicle networking & diagnostics services

Unit testing (white box), integration testing, functional testing, MIL and HIL testing
Project experience in CAN, LIN, FlexRay, MOST .
Integration, configuration and customization of UDS, J1939, KWP2000, ISOBUS, OBD2
Integration of 3rd party automotive stacks
Handbook: Electronic Control Unit Applications & Services
Learn about our expertise in MBD, AUTOSAR and ISO 26262 Compliant ECU software/hardware Development
Meet Our Automotive Leaders
With over two decades of experience, Sharad has witnessed the evolution of electronics, software, mobility and connected car solutions in the Automotive Industry.

As a visionary founder, Sharad has been successful in building cross-functional expertise in areas of automotive embedded hardware, software and mobility at Embitel.

Sharad Bairathi | Founder and Managing Partner
(A humble leader with a people centric mind-set)
Kuldeep's passion for automotive makes him a "go getter". He is a perfect blend of smart and hard work and is willing to go that extra mile to get a problem solved.

He actively participates in entire project journey from requirement gathering to the project delivery. He has also played a key role in establishing Embitel as a trusted technology partner across Europe region.

Kuldeep Singh | Business Manager
(Loves all things 'Automotive', a passionate biker!)
Automotive ECU Feature Development Expertise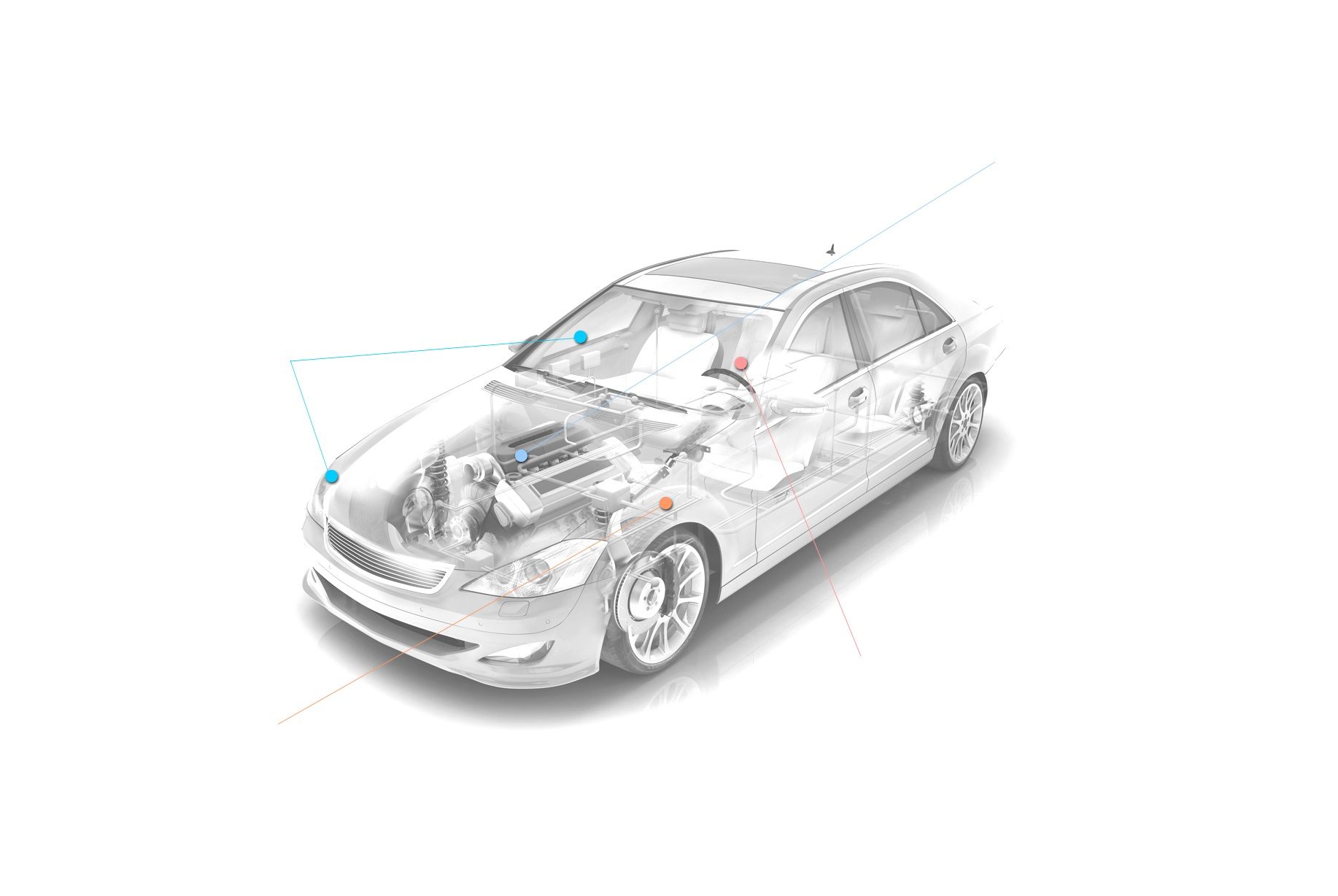 ECU Software Development and Testing: Customer Success Stories
Electronic Control Unit (ECU) software migration for a Germany based Tier-2 Supplier

Software architecture re-design for migration of automotive ECU from Siemens C167 micro-controller to Tricore platform
We partnered with our customer for ECU software migration of a diesel engine based Commercial Vehicle (CV)
Modeling and auto code generation for ECU software using ASCET SD (ETAS)
Implementation of truck specific functionalities – Engine brake, Power take-off, Cold start aid system, High Idle governing, Limp home features for critical sensor failures
Implementation of CAN communication network with other ECUs (electronic control units) as per SAE J1939 standards
Implementation of Vehicle diagnostics serviced over serial communication line as per EOBD standards
This automotive ECU project was supported by Offshore and onsite teams of expert embedded software developers along with dedicated automotive control units testing team

Hardware in Loop (HIL) testing of Automotive Control Units (ECU)

Unit testing and Integration testing of Exhaust System Software, CAN, KWP2000 and UDS services for a Germany based Tier-II Supplier
Test automation strategy and test-case preparation for automotive ECU system (electronics control unit)
Vehicle simulator – Multitron Labcar from ETAS, Measurement and Calibration – INCA software
Calibration through CCP using ES690 from ETAS, Flashing through PROF/ JTAG debugger
Vector CANalyzer for simulation and testing of CAN nodes, Automation of CAN testing using CAPL programs
Our team worked on the in-house tool of the customer for diagnostic testing (KWP2000 over CAN) of the automotive control units system

Mutation Testing of a Power Steering ECU for ISO 26262 (ASIL D) Compliance

Software architecture re-design for migration of automotive ECU from Siemens C167 micro-controller to Tricore platform
We partnered with a Germany-based Automotive Engineering Services company for verification and validation of an automotive control unit of Electronic Power Steering (EPS)
Mutation testing is a complex code structure-based automotive testing method. Such a verification & validation method requires skills in Advance C and automotive domain expertise
Designed automotive ECU software was required to be tested using Mutation Testing method in order to conform to the Automotive Safety Integrity Level (ASIL) D of the ISO 26262 standard
Our team analyzed EPS ECU software architecture to developed in-depth understanding of the embedded software code
Mutant Codes were designed for all the test-cases
Our Automotive Testing team partnered with the customer for technology workshops in order to get hands-on training with the proprietary tools
Test-cases were executed and mutant testing results were reported using the proprietary tools
We analyzed mutant test results to identify 'acceptable' and 'not acceptable' mutants (mutant codes that were not killed)
Our automotive software engineers reworked on test scripts to kill 'not acceptable' mutants
 What is an Automotive Electronic Control Unit?
An Electronic Control Unit is an embedded system tasked with controlling the vehicle's electronic system. The heart of a vehicle may be all metal but its brains are the control unit that regulates all systems and processes.
From basic components like engine and powertrain to the advance ones like anti-lock braking and seating control, an automotive ECU is the brain behind each of these systems.
In-vehicle networks like CAN, FlexRay, MOST. help the ECUs in communicating with the relevant components.
Some of the most common automotive ECUs are

Engine Control Unit
Transmission Control Unit
Body Control Module
Telematics Control Module.