Magento stores dominate Alexa ecommerce site listing
Magento's success as an ecommerce platform is official !
In a recent study of the list of Alexa top 1 million websites, Magento platform stores comprise the largest chunk of ecommerce websites.Alexa, the information analytics giant, provides a list of the top 1 million websites based on traffic.
Ecommerce extensions provider aheadWorks studied the list issued in March to narrow down to the ecommerce websites. In its analysis, aheadWorks found that Magento stores constitute 29.1% – the largest share – of the ecommerce stores on this list!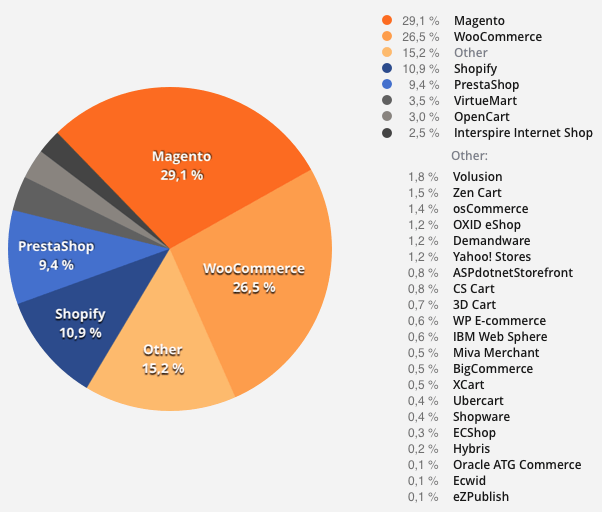 Source: aheadWorks
It's not all that surprising really, when you consider the versatility of this enterprise-class platform.It's stable, versatile and offers great scope for customization.
What's interesting though is that not even a year since its general release, Magento 2 stores from various parts of the world feature on this list too.Magento 2 makes development much more efficient and faster, but this study proves it delivers on performance front too.
As a Magento Silver Partner and a Magento 2 Trained Solution Partner, Embitel has put the amazing potential of this platform to practical use.
"We'll be present at the Magento Imagine Commerce 2016 in Las Vegas too," says Ranjeev Kumar, Senior Business Development Manager (Magento) at Embitel."At this event, we're keen to understand what customers expect of Magento 2 and deliver accordingly."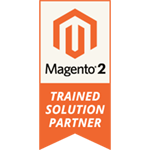 Embitel Technologies, a digital commerce agency based out of Bangalore, India, is a Magento Silver Solution Partner and Magento 2 Trained Solution Partner.
What is Magento?
Magento is an ecommerce platform built on open source technology which provides online merchants with a flexible shopping cart system, as well as control over the look, content and functionality of their online store. Magento offers powerful marketing, Search Engine Optimization (SEO), and catalog-management tools.