Mobile App Development Services
Mobile apps for B2B and B2C
With deep penetration of smartphones and rapidly-changing customer expectations, the mobile platform has become integral to businesses. Besides making your business offerings available to customers anytime, anywhere, it also presents a wealth of data that can be analyzed and acted upon to deliver a personalized customer experience and increase sales.
Partner with Embitel to develop a solid app with high usability to maximize reach and achieve your business goals.
Mobile Apps for Enterprise
Strengthen your business bottom-line with enterprise mobility solutions. If you're considering digital transformation of your business, a sound strategy will include enterprise mobility solutions to help you streamline operations and boost efficiency. Our experienced business and technology consultants have collaborated with global organizations to develop apps that simplify business and reduce costs.
Read our customer success story : Enterprise Mobility Solution for Tata Trent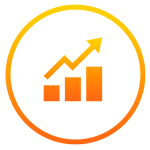 Strategy & Consulting
Business and technology workshops with our consultants for requirement gathering and analysis, mobile client architecture, mobile app technologies, information architecture (IA).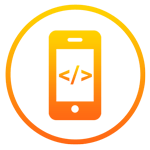 Mobile app development
Development on major platforms such as Android, iOS, Windows and mobile web, using agile processes to deliver an app optimized for speed and performance.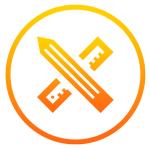 Systems & Technologies
Get an app that fulfils all your functional and design requirements, and delivers an immersive user experience for your customers.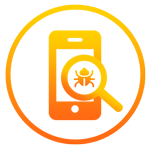 Mobile app testing
Manual and automated testing methods to identify functionality, usability, compatibility and security issues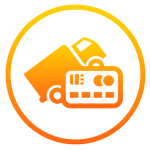 Backend service integration
Integrate your app with leading ecommerce platforms such as SAP Hybris, Magento or other CRMs and ERPs for an omnichannel experience. Integration of multiple leading payment gateway service providers.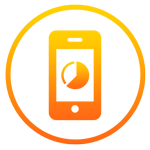 Analytics & reporting
Integration with analytics tools to identify opportunities, roadblocks and trends, increase user engagement and conversion.
Our ecommerce and mobile app customers
Here are some of the global brands we have partnered with. For more such success stories, please go to our Ecommerce Customer Case-Studies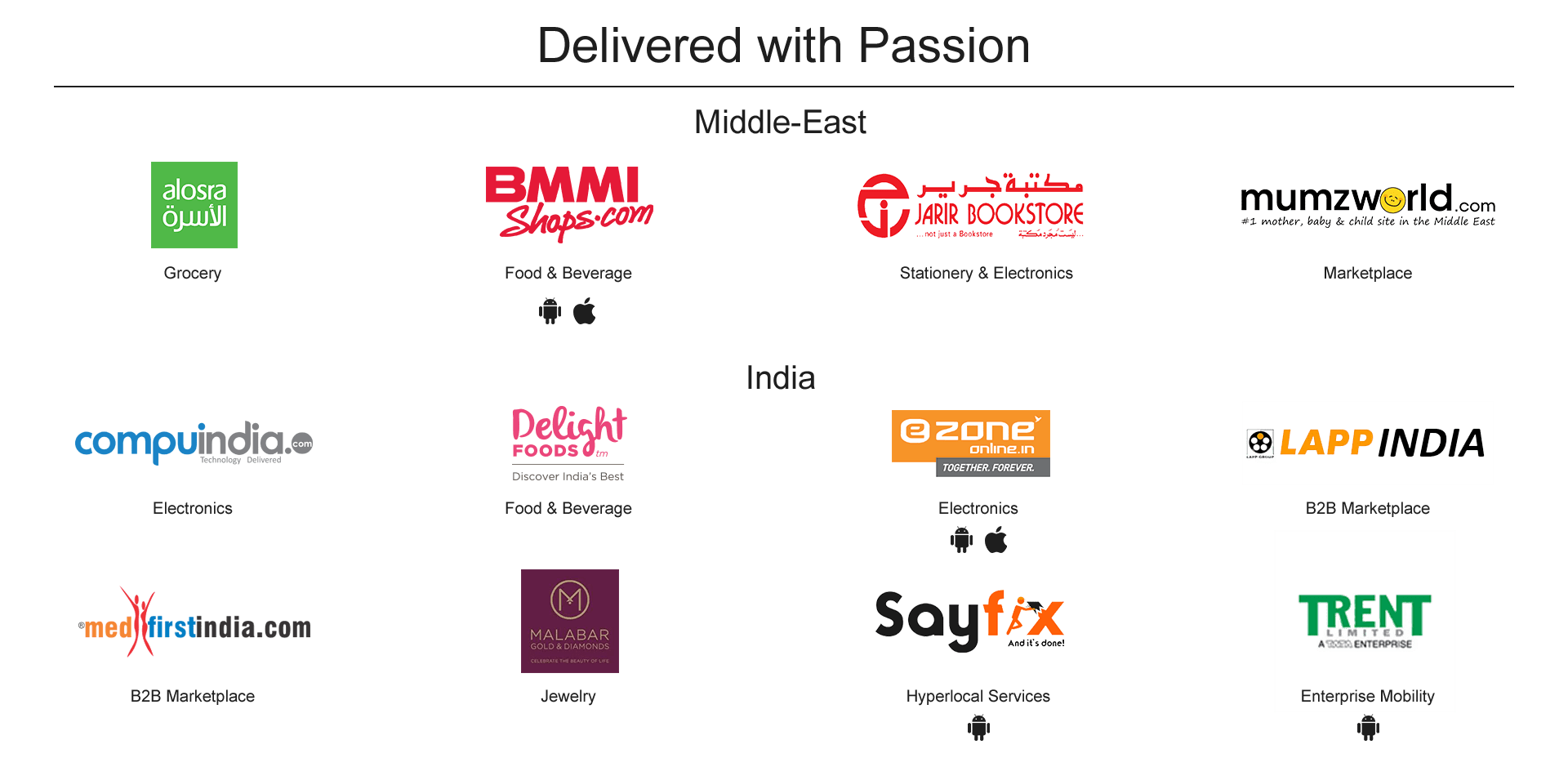 Partner with Embitel to reap the benefits of our expertise and experience in development on iOS and Android, two major mobile platforms that cater to a majority of smartphone users.
As a renowned partner for digital commerce implementation, we also offer integration of mobile technology with leading ecommerce platforms such as Magento and SAP hybris  to deliver a personalized, engaging omnichannel experience for end users that will help you achieve business growth.
Value-added mobile features
Get the most out of the mobile application for your business with these advanced features.
Mobile/Push notifications
Internet-based communication with the app user for increased engagement.
Augmented reality
Integrate virtual with real for an information-rich experience.
Geo-fencing
Track devices with geo-fencing to share information at the right place, right time.
Related Mobile App Development Service Pages
Related posts: Learn more the benefits of apps and app development