IoT Sensor Node Development: The Best Practices
The scale and complexity of the IP-based IoT sensor node network depends on the automation use-case. IoT sensors are always associated with a unique design challenge – operating conditions do not facilitate wiring or any external power source.
The following are some best practices to overcome this challenge and ensure successful IoT implementation:
Power Management: Key to Success
Internal battery is the only power source and IoT sensor nodes are expected to run for years without battery replacement
Implement wake time to collect data, else go maintain sleep mode to save power
Complexity of power management techniques depends on the IoT application
FOTA (Firmware Over The Air) upgrade
Field deployed IoT sensor node should support FOTA software upgrade
This ensures that IoT sensors are updated with latest security patches, OS and new feature releases
This has direct impact on IoT sensor node security and performance
Optimize Network Design and Data Transfer
Analyze project requirements and deploy IoT sensors using best-suited network topology – Point-to-point, Star, Mesh and more
Based on the application, IoT developers should design and configure the Sensor network for Time-based or Trigger-based data gathering and reporting from IoT Sensors
IoT Sensor Development Services
IoT Sensor Node Hardware Design Services

Requirement gathering and system analysis workshops with our IoT Consultants
Architecture design and BOM cost optimization
Schematic and Layout designing
Signal Integrity Testing, Prototyping and Production support
POC development based on off- the-shelf Evaluation boards.
IoT Sensor Node Maintenance and Support Services

End-to-end field support, maintenance and OTA upgrade
Support for field testing and deployment
Data collection, analysis, and performance tuning
Bug fixing and support in making the production software more stable
IoT Sensor Node Software Development and Testing Services

Development of IoT sensor node software for custom hardware
Support for different communication protocols - Zigbee, Bluetooth, EnOcean, LoRA, Z-wave, 6lowpan and Wi-Fi
Data storage and handling in case of gateway connectivity issues
Ranging and connectivity testing of IoT sensor nodes with IoT Gateway
Suhas has over 25 years of experience in Embedded Engineering & Software Development. He is well-known, among his peers and customers, for his ability to ensure timely delivery of IoT projects. He has been instrumental in the successful completion of some very challenging and large scale IoT projects at Embitel

Suhas Tanawade, Senior Delivery and Account Manger, IoT
(Mr.Perfectionist)
FAQs Regarding IoT Sensor Node Development
IoT in Action: Success Stories
Design and development of IoT Home Automation system
Business Challenge:
Sensor networks – installed to capture data from lights, AC, blinds, AV units, doors, and more.
Customized IoT gateway device solution.
Cloud backend – for data analytics
iOS/Android App and web-dashboard
The system demonstrates:
IoT based Home automation use-case

This IoT system comprises of IoT sensor networks [lights, AC, blinds, AV units]

IoT sensor networks convey a wide range of home device information that is transmitted through protocols like Infrared, Bluetooth, Wi-Fi, EnOcean, Zigbee.
This information is broadcast to the cloud for data analytics and data in actionable format is displayed on smart handheld devices for the end-users.
Tools and Technology:
ZigBee, EnOcean, Bluetooth and Wifi protocols/technologies
Design, development and integration of cloud based SaaS
iOS/Android App and a web dashboard that delivers 'delight' to end-users through our intuitive UI/UX

HMI & Mobile App development for Industrial Drive Controller
Business Challenge:
The legacy industrial automation web application had following limitations:

Existing HMI design & industrial automation solution supported limited controls
Hence operators were also required to use the physical controls.This increased the possibility of shop-floor accidents
Existing App did not provide effective visual feedback of the actual working environment
Embitel Impact:
Mobile app solution & HMI Design for Industrial Drive ensured that all motor-related status are visible to the operator in real time,
This has drastically reduced chances of any unintended faulty handling and accidents
Tools and Technologies:
Software development Languages :Java, swift, Objective C ,CSS, HTML5 and VC++
Proprietary protocol developed is based on TCP/IP
Development Environment: Android studio, xCode, VS 2012 and Phonegap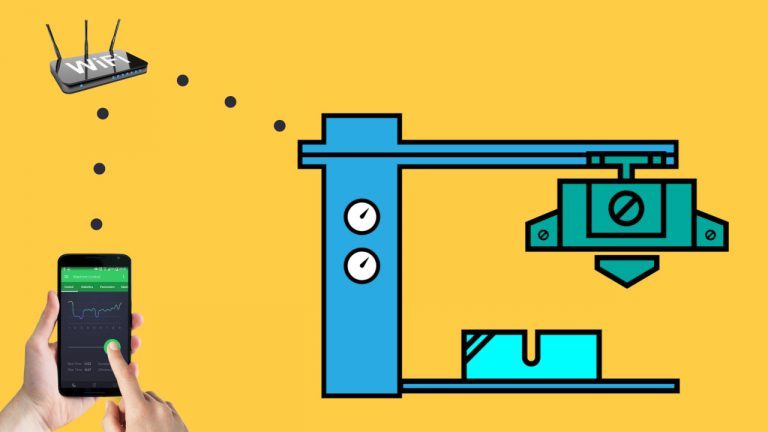 Related Blog: Learn More about IoT Gateway Development
  What role does a Sensor play in an IoT Network/System?
In an IoT system, sensors are responsible for capturing changes in various physical parameters, related to the operating conditions or deployed devices. IoT Sensors then convert this captured information into electrical signals.
This can involve detection of fluctuations in external conditions such as pressure, temperature, moisture, vibration, voltage and current, velocity & many more.
Millions of sensors are used as reliable tools for data aggregation and transmission across a range of industries. For example , in the manufacturing – for monitoring the production processes, in defence – for collecting mission critical information about ground stations and vehicles , in retail – for real-time tracking of shipment goods ; to name a few.
Learn about some common types of sensors used in Industrial automation systems:
7 Most Commonly Used Sensors for Developing Industrial IoT Solutions
  How can one evaluate Sensors for an IoT Project?
Before selecting sensors for your IoT projects, you must look for the following sensor specifications,
Resolution: It is the smallest measurement a sensor can detect and is usually expressed in bits( digital sensors) . A temperature sensor with a resolution of 0.125 °C will give a digital output with step size of 0.125 °C.
Step size refers to difference in voltages between two consecutive digital level (i.e. 0001 and the next level- 0010 or 0000).
Sensitivity: It is the smallest absolute amount of change detected by a sensor. The sensitivity of a sensor is a measure of change in sensor output with respect changes in the inputs measurements.
A thermometer with a sensitivity of 1 cm/°C indicates mercury moves 1 cm for every 1 °C change in the temperature.
Range: Range specifies the maximum and minimum values of the input, within which a sensor can operate reliably. Outside of the specified range, sensor would most often will either not give any output or will get damaged.
Accuracy: Accuracy is the absolute difference between the sensor output and the true/actual value of the property being measured. In other words, accuracy specifies the maximum error that can happen in the sensor readings.
Precision: Precision is a measure of a sensor's capability to give same output readings when provided with the same input, multiple times.