Grow your business with our Shopify website development services. Did you know that Shopify is the trusted partner of over 1.7 million merchants worldwide.
At Embitel, we strive to redefine enterprise retail for your business with our scalable, flexible, and affordable solution. We are a certified Shopify partner which gives you an added layer of trust and reliability.
With Shopify as your Ecommerce platform, you can pick from hundreds of templates, customize your design, add products, and accept payments. Shopify website development services helps you with tools for marketing, analytics, and customer support. No matter what you want to sell, Shopify can help you turn your business into a profitable venture.
How Shopify Checkout optimizes conversions: the key features
- Shopify

checkout process is 15.2% to 36% faster than other platforms

in terms of speed and conversion.
- This ecommerce website builder has one of the world's best-converting checkouts because it offers a seamless and secure shopping experience for customers.
- It allows customers to

choose from multiple payment methods, including credit cards, PayPal, Apple Pay, Google Pay, and more

.
- The platform optimizes the checkout process for mobile devices, ensuring fast loading times and responsive design.
- The software provides customers with clear and accurate information about shipping costs, taxes, and delivery times.
- This tool enables merchants to

customize the checkout page with their own branding, logo, colors, and messaging

.
- Shop Pay account holders can be identified by Shopify with one click when they visit a store.
- Shop Pay can also pre-fill customer details at checkout without user action for most customers who used it recently that leads to a

one-click checkout that is 4x faster than a guest checkout

.
Our Shopify Website Development Services
Consulting & Strategy
Store setup and design advisory- Website audit and suggested actions to enhance your store setup like developing your collections, installing suggested apps, and other steps to get ready for sale.
Site performance and speed - Website performance audit and recommended actions for improving load times, and site speed.
Content writing - Engage customers with professionally written content that brings customers to your site and gets them excited about your products.
Store setup
Store build or redesign: Create a Shopify store from scratch or improve your existing one, with different options to suit your budget and vision.
Store migration: Transfer your current store to Shopify, preserving your data and design as much as possible.
Product and collection setup: Upload your products with images and descriptions or add custom features like subscriptions and gift cards.
Theme customization: Modify your store's theme to match your brand and style or create custom pages and forms for your specific needs.
Custom visual elements: Enhance your store's appearance with custom buttons, banners, and visual effects that attract and engage your customers.
Store settings configuration: Assist to set up important aspects of your store, such as payment and shipping options, custom store URLs, or website access controls.
POS (Point of Sale) setup and migration: Guide to use Shopify's point of sale solutions to sell in-person or migrate your existing POS system to Shopify.
Development & Product Service
Custom apps and integrations: Comprehensive features and functionality to add to your store that require custom code, a custom-built app, or connecting to other systems.
App Installation: Options to add functionality by installing an existing Shopify app. There are thousands of apps available in the Shopify App Store that can help you with marketing, sales, customer service, and more.
Custom Theme Development: Easy to build custom themes to fit the unique needs of your business. You can either modify an existing theme or create one from scratch using the Shopify Theme Kit or the Shopify CLI.
Custom Domain Setup: Custom domain (URL) to help you build your brand identity and credibility with your customers. You can either buy a domain from Shopify or connect one that you already own.
Custom Commerce Experience: Enable shopping within a mobile app or game or build a completely custom storefront using the Shopify Storefront toolkit. This can help you reach new audiences and offer a seamless shopping experience across different platforms.
Troubleshooting: Resolve errors or issues on your store by following the Shopify Help Centre guides, contacting Shopify Support, or hiring a Shopify Expert.
Sales & Marketing
Email Marketing – Use of email automation, targeted campaigns, and engaging content to convert leads and recover lost sales.
Search Engine Optimization – Focus is to improve your ranking on search engines like Google and Bing so consumers find your website while searching for related topics.
Search Engine advertising - Paid ads to boost your products on Google and Bing. Search engine results pages to show your ads to potential customers.
Social media marketing - Create content that showcases your products and encourages social sharing. Run ad campaigns to reach your target audience. Monitor and optimize your social media performance and engagement.
Content Marketing -Videos, blogs, and other content can attract customers to your brand and products. Create and share compelling stories through different formats and channels to reach your target audience and optimize engagement.
Sales Channel Setup - Reach more customers on social media. Use Shopify Buy Button to embed products. Sell on Facebook, Instagram, and Pinterest
Conversion Rate Optimization - Quick checkout to reduce steps and friction for customers. Product recommendations to show relevant and personalized suggestions based on customer behaviour and preferences. Loyalty programs to reward repeat customers with discounts, free shipping, or other benefits.
Analytics and Tracking - Set up Google analytics to measure your store's performance. Set up Facebook pixel to optimize your Facebook ads. Both tools are easy to install and use.
We are delighted to receive the esteemed bronze award for the 'Best Ecommerce Consultant' category at the Asia Ecommerce Awards 2022. We earned the award with our campaign - Digital Transformation of Vehicle Sales Platform, an innovative Automotive ecommerce case study.
Don't settle for less. Choose Shopify Plus and unleash your full potential through Shopify website development services.
• Customization and control - Customize your storefront, checkout, and backend systems with Shopify's own scripting language, Liquid, or use apps and integrations from the Shopify App Store. You also get access to Shopify's APIs, which allow you to connect with third-party services and platforms.
• Automation capabilities - Shopify Flow, an automation tool lets you create workflows to streamline your operations and optimize your customer experience. You can also use Launchpad, a scheduling tool that helps you plan and execute events such as sales, product drops, and inventory restocks.
• Multichannel and omnichannel functions – Options to sell across multiple channels, such as online, in-store, social media, and marketplaces, and manage them from a single dashboard. You can also offer your customers a seamless shopping experience across devices and touchpoints with features such as Shop Pay, Shopify Email, and Shopify Chat.
• Faster speeds - Shopify's global infrastructure ensures fast loading times, high uptime, and reliable performance. You also get unlimited bandwidth, storage, and products, as well as priority support from Shopify's dedicated team of experts.
• Early access to innovative features - Easy access to new and experimental features that Shopify is developing, such as Commerce Components by Shopify, a suite of modular components that let you build custom commerce experiences on any platform.
---
We are a team of over 400 experts with more than 17 years of experience in the industry
---
We specialize in ecommerce and digital experience management for various sectors such as food and beverages, retail, telecom, lifestyle, manufacturing and more.
---
We are a certified Shopify website development partner, which enables us to help retailers around the world to create, design, launch or migrate their Shopify stores.
---
We work with leading ecommerce platforms like Shopify, Magento, Hybris, Pimcore, commercetools and others.
---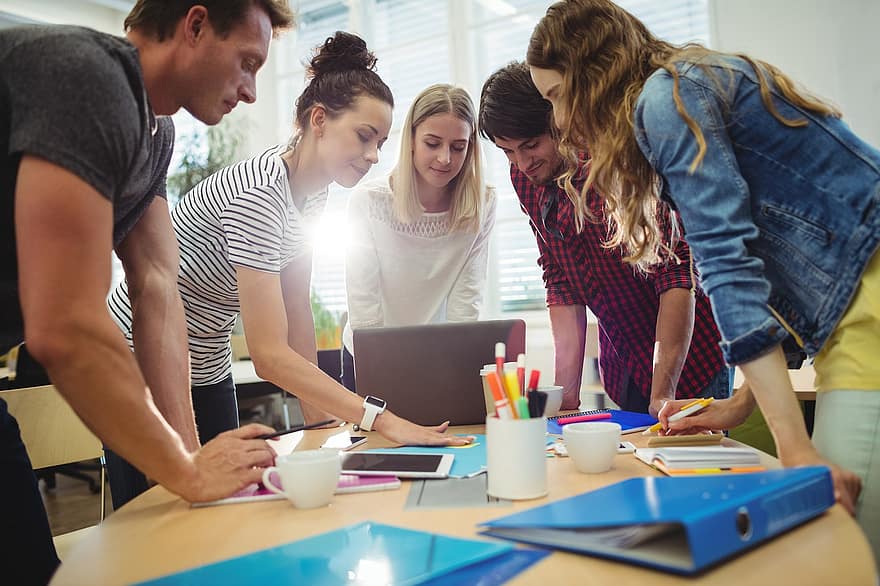 We help you take your business to the next level with a competent & user-friendly website. Contact us today and let's get started!