How AI Makes FIFA World Cup 2022 the Most Tech-savvy Tournament Ever?
The FIFA World Cup will be staged for the first time ever in the Middle East this year. With less than a week left, Qatar is preparing to embrace millions of tourists with a red-carpet welcome.
Football has already been impacted by technology for years. For instance, video-assisted replays and goal-line technology improve accuracy and do away with guesswork. Additionally, present, and prospective AI-powered algorithms offer insights that are expected to improve the game.
The Economic Perspective
The World Cup will create an economic boom and legacy unlike any other since it is genuinely a global event that will draw billions of eyeballs to Qatar. It would not only boost Qatar's GDP, but would also elevate the country to the international platform.
Hassan Al Thawadi, Secretary General of the Committee for Delivery and Legacy previously estimated that the event would generate around QR72.8 billion ($20 billion) in economic activity, which would be a significant boost to Qatar's national economy. To put it in context, that corresponds to approximately 11% of Qatar's GDP in 2019, prior to the outbreak of the pandemic.
This industrial growth will benefit several industries, including hospitality, tourism, and infrastructure.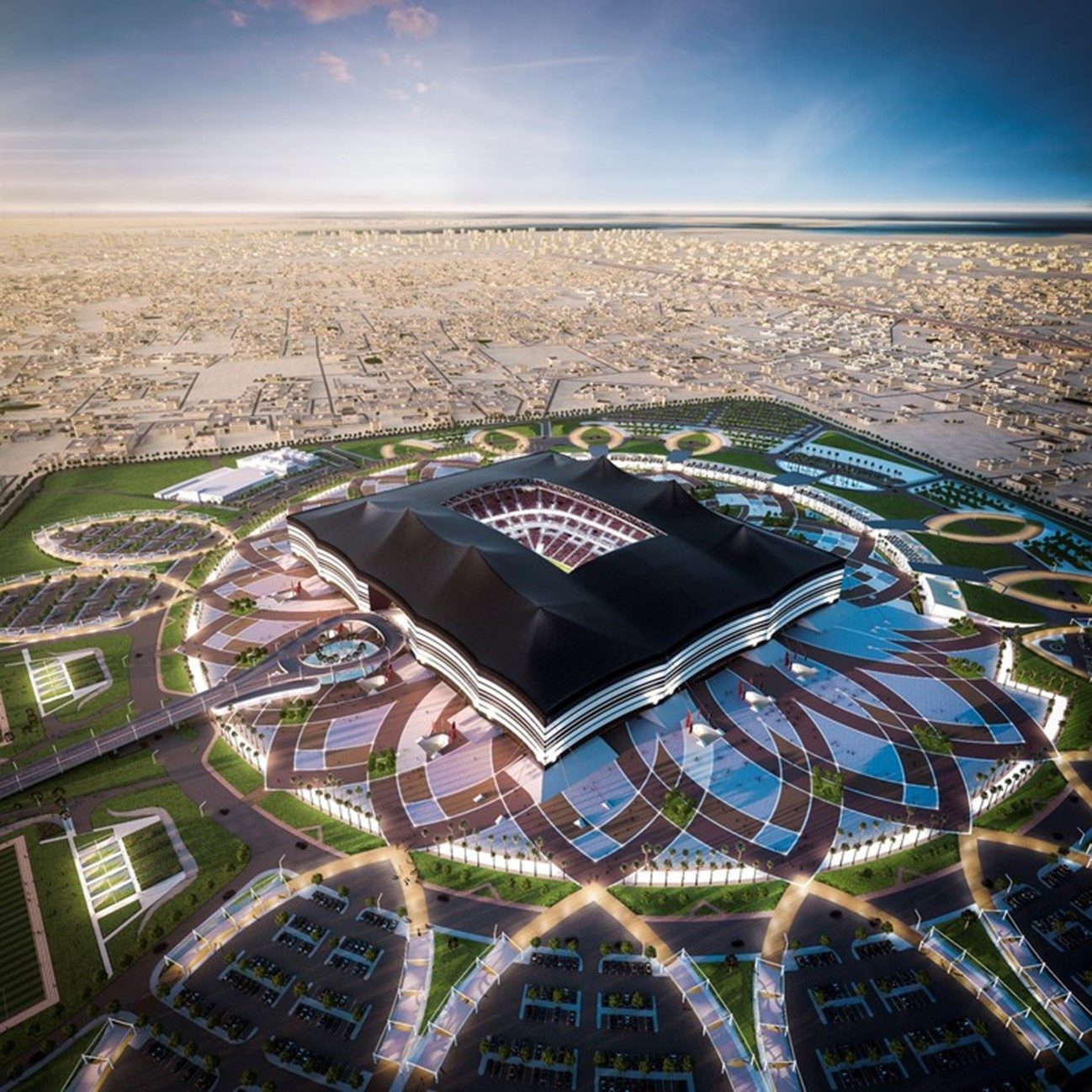 Deployment of Artificial Intelligence – Technological Impact
When Qatar was chosen to host the Football World Cup, the most prestigious event in the realm of the game, it made some enormous promises.
It will be the most technologically sophisticated and ecologically sustainable event ever, claims Qatar.
The need to uphold those commitments has served as a potent impetus for innovation. Technology will be leveraged to enhance the event for spectators while minimising its environmental impact, and have long-lasting consequences on the people of Qatar.
Businesses in Qatar are expected to see exponential growth as a result of digital transformation in many different industries. Enhancing digital experience is believed to aid in improving customer loyalty, Return on Investment (ROI), operational efficiency, staff engagement, and more.
For instance, modern technologies like hyper-automation, intelligent-automation, advanced analytics, and Artificial Intelligence will improve the accuracy and effectiveness of Environmental, Social, and Governance (ESG) operations and associated reporting.
Artificial Intelligence Outside the Field
Certain technologies and software are deployed for day-to-day activities that people engage in. Stores and online shopping websites in Qatar can use software powered by Artificial Intelligence to create a better customer experience.
The AI-enabled technology automatically recognises the objects picked up or placed back using overhead cameras and sensors and produces a virtual shopping cart for each customer. The programme will immediately bill the cost of the purchased items from the customer's credit card once they leave the store, whether the consumer puts the items in their pocket, bag, or just carries them. Customers need to spend only seconds instead of minutes purchasing a drink or snack at the AI-enabled establishments.
Even the World Cup outfits for football players were recently created by AI.
In a recent study, data scientists looked at how much professional football players are paid using machine learning and data science. To identify the skills that can make football players more marketable and to narrow down on the most overpriced and undervalued players in the world, a computational model was developed using ML algorithms.
Modern day football has a variety of fascinating Machine Learning applications. For instance, there are websites that use a Bayesian interface to anticipate match outcomes based on the most recent data contained in it. It provides the final results as the conditional probability of earlier occurrences to estimate the likelihood of winning.
Applications of AI on the Field
There are additional advancements that AI brings to the game.
Certain applications evaluate sports performance using AI technologies. By offering exact real-time feedback to improve performance and decision-making while playing, these programmes examine the playing strategy. The programmes employ biomechanics sensors to depict athletes' movements in three dimensions.
For the study of player performance, Loughborough University has created a hybrid system. It makes use of deep learning, computer vision expertise, and camera-based automated choices. The main objectives of this technology are:
Detection of limbs and body pose
Evaluation of player performance data
Camera blending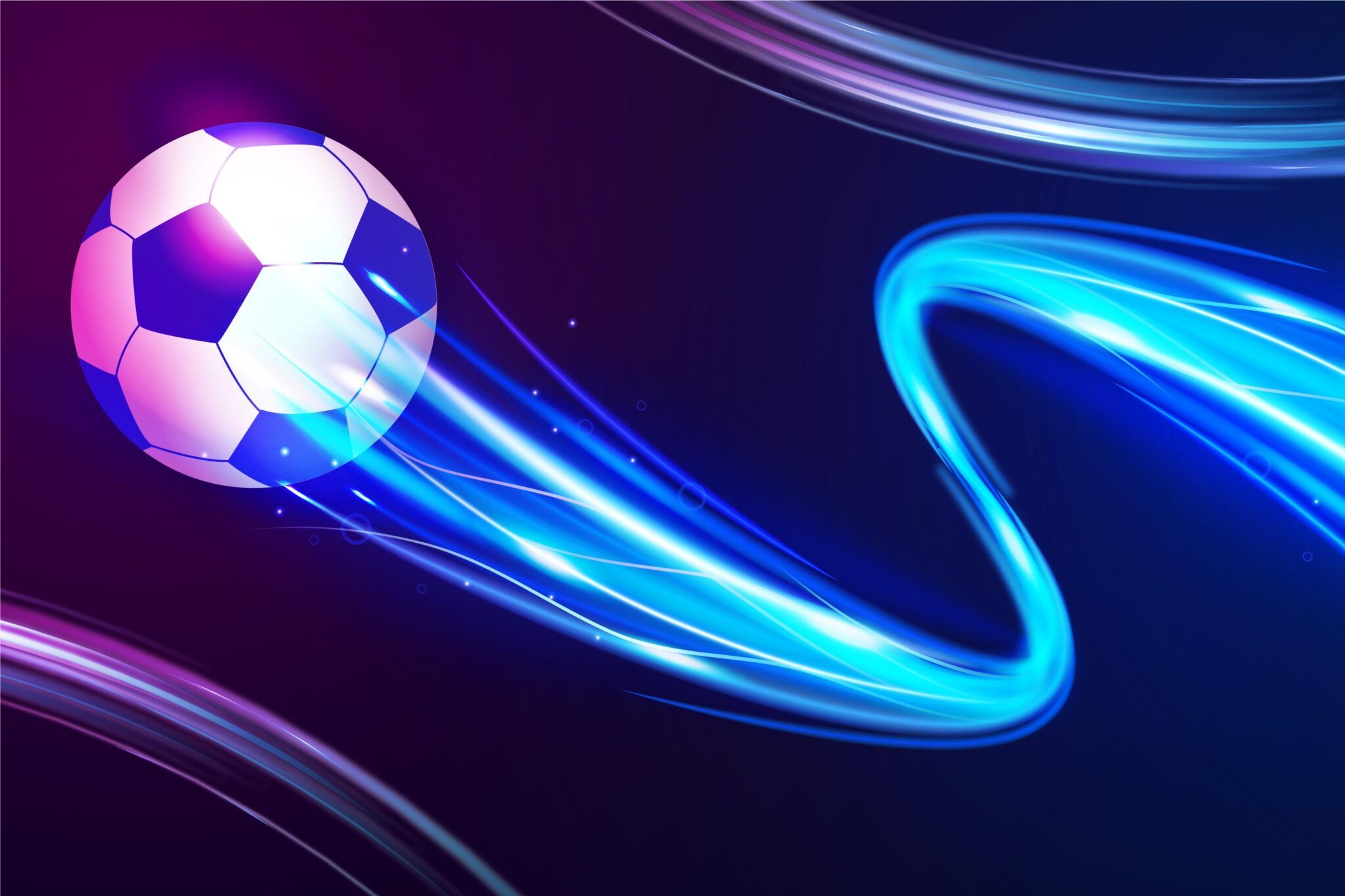 In a similar attempt, several businesses have come up to provide tools for tracking player performance and gathering scouting data. These tools rapidly collect data points, including goals, fouls, free kicks, and shots from one player from one scene in a video to another for analytics.
IoT in sports can improve performance, fitness, and health using predictive analytics. AI can detect correlations or trends that coaches sometimes miss out on. AI also assists teams in developing plans and tactics that optimise their strengths.
AI Trends not to be Missed at FIFA 2022
Artificial Intelligence has the capacity to design and sharpen gaming tactics to deliver extraordinary, flawless judgments. Additionally, AI tools like machine learning and deep learning have a big influence on sports statistics. These are helpful in many gaming genres, but particularly in football, where large companies generate significant income.
Giving referees a third eye is one of the most fundamental use cases of AI in sports. The two cutting-edge technologies that improve the game with AI are the goal line and the video assistant referee. These methods aid referees in making the best choices throughout games.
This year, FIFA has declared that for the 2022 World Cup, AI-powered cameras would be used to assist referees in making offside calls.
The AI semi-automated system includes a sensor in the ball and 12 monitoring cameras positioned beneath stadium roofs, which utilise machine learning to detect 29 spots on the bodies of players.
The crew will now be able to zoom in on each of the 80,000 seats at Lusail Stadium, which is expected to host 10 matches, including the final, thanks to AI-powered facial recognition
The "connected stadium" concept, according to organisers, is among the first of its kind to be used during a World Championship. By sharing information with security officials, AI will allow technicians to predict crowd surges and respond promptly to overcrowding.
Conclusion
As far as technological advancements are concerned, AI isn't the only cutting-edge technology being used in Qatar in preparation for the 2022 World Cup.
Solar technology will chill seven of the eight stadiums to 69.8°F/21°C while matches are on. Security, anti-terrorism, and transportation experts, as well as Qatari and FIFA officials, will be stationed at the centre.
Everything put together, FIFA World Cup 2022 can surely be considered the biggest technology hit in the history of sports and the Football World Cup.