To woo the modern day customers , it is imperative for businesses today to look at creating "Shoppable experiences at every touchpoint".
From retail to manufacturing , banking to automotive, education to healthcare- brands across industries are investing in Digital customer experience and commerce strategies.
At Embitel, we have always focused on this very concept - "Making every moment shoppable for the user".
How Do We Achieve This?
Our Digital services combine the best of commerce and digital experience to deliver a complete, omnichannel and connected experience to users.
Such comprehensive digital services help you to - Deliver Value at every stage of your user's journey, right from the first interaction.
Partner with us to create shoppable moments for your customer with our Digital services – combining the best of digital commerce & digital experience solutions
Our Digital Service Offerings
As a globally trusted digital transformation technology partner, Embitel has collaborated with industry leaders helping them to adopt the disruptive digital trends while staying true to their business goals!
Ecommerce strategy consulting
Web & native mobile app design & development
Cloud adoption and migration
Omnichannel digital experience design
Ecommerce business analytics
We help you realize end-to-end digital transformation!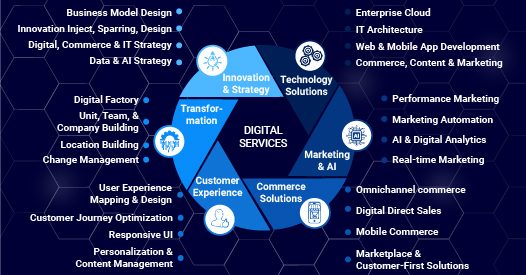 If you are seeking a scalable and transformative ecommerce solution, schedule a call with us
Technology Stack Powering Our Digital Services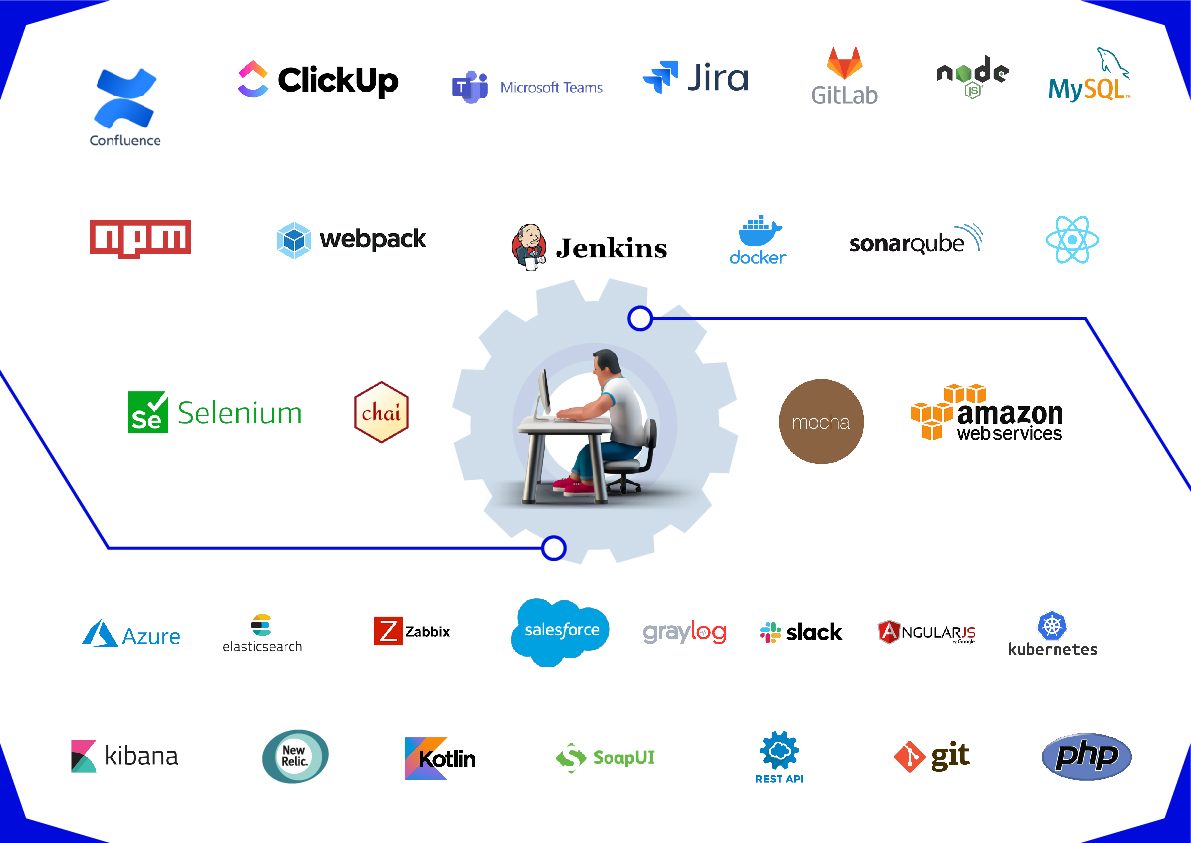 Embitel - Your Trusted Digital Transformation Partner:
As a trusted digital technology partner, we have collaborated with global brands to develop cutting-edge B2B, B2C and B2B2C solutions, including multivendor Marketplaces, Omnichannel Commerce solutions, Progressive Web Apps, Cloud migration, etc.
1 . Comprehensive Digital Commerce & Digital Experience Services
2. Platform Specific Digital Services:
Digital Experience - Our Unique Value Proposition
Embitel is a Partner You Can Completely Rely on- CIO, Extra Group