Ecommerce Trends for the Food and Beverage Industry in 2023
2020 brought about a revolutionary change in the way we shop.
During government-mandated lockdowns, even small retailers switched to ecommerce, as brick-and-mortar stores were closed and consumers had to stay indoors.
People also became more concerned about their eating habits and safety of supplies.
We are now more cautious about everything from the source of procurement of the product to the packaging standards and delivery. Our interest in ensuring a nutrient-packed diet and hygiene/safety of the food we eat has changed the buying trends in the food and beverage (F&B) industry.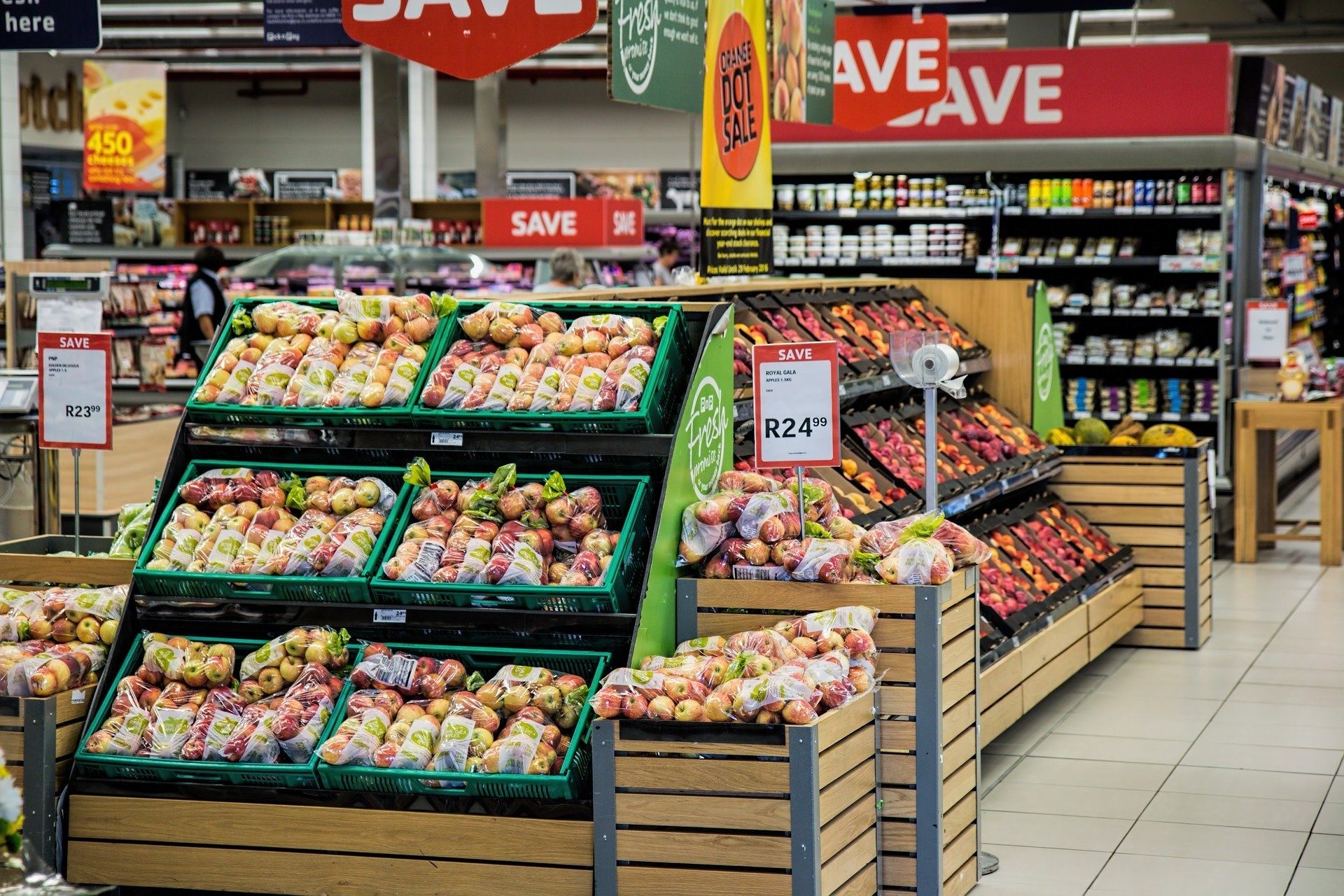 Big Indian F&B Ecommerce players like Amazon, Grofers, Big Basket, etc. were growing at a steady pace in the pre-COVID era. However, post Covid-19, there has been a spike in the sale of groceries online.
Companies that leveraged this situation and provided unbeatable deals along with no-contact delivery options to consumers saw immense growth in business.
In this blog, we explore the disruptive trends in the Food and Beverage ecommerce industry in 2023.
F&B Ecommerce – The Changing Landscape
Contactless Delivery

Contactless delivery is a service where the product's end-to-end hygiene is maintained to the highest safety standards. There is usually minimum human contact with the product, along with door-step delivery without human interaction.

Ecommerce giants started promising contactless delivery to customers to stay in line with the post-COVID social distancing norms. They would notify customers that the products have reached their doorstep, while adhering to all the safety protocols.

This new touchless experience was well received by customers, as the health risks were minimized to a great extent.

Curbside Pickup Option in Ecommerce

Curbside pickup is a service where customers can collect the ordered products or groceries from a specific location, as per their convenience.

Although this isn't a new mode of order fulfilment in countries like the US, it is definitely becoming a trend in the post-COVID era as it offers a safe option for customers to collect their orders. Many retailers who were forced to go digital in 2020 also started banking on curbside pickup services.

Walmart, an ecommerce giant in the US, was one of the early adopters of curbside pickup for the sale of groceries in 2020. Reports claim that their curbside orders accounted for a tremendous boost in online sales that year.

Inclination Towards Brand Authentic Products

Customers started relying more on branded F&B products as these were the safest options during the pandemic. Branded food items have nutritional value clearly indicated on the product label and safe practices are followed during the packaging/manufacturing process. Hence, customers chose to trust brands over locally packaged products.

During the initial lockdown phases, customers were seen to stock up on essential food items in bulk. Brands took advantage of this situation and came up with innovative sale and delivery mechanisms to ease the customer's buying journey.

They also fortified their ecommerce presence and quickly replenished their depleting inventories to meet the changing purchase behaviour of customers.

Live Streaming/ Direct Selling to Customers

Live streaming is a service where customers can see the real-time production, manufacturing, cooking, review of any product, etc. and then order it at the same time by means of various social media channels.

It was first launched in China and is becoming a trend worldwide. It is similar to the shopping experience provided by TV commercials in the late 80s-90s.

Live commercials are run and an audience is garnered for the products being sold. In 2020, companies also used social media to improve the online shopping experience and bring it closer to the customer's physical shopping experience at brick-and-mortar stores.

In the coming years, Live Streaming will transform the customer's buying experience and become an important mode of online shopping.

Ecommerce Through Social Media

As mentioned above, in a D2C business model, Facebook, Instagram and other such social media channels play a crucial role in engaging the audience and increasing conversions. Businesses have started positioning themselves better on Facebook through ads and company posts.

Facebook Shops was introduced in 2020 to help ecommerce players strengthen their digital presence through Facebook and Instagram. This functionality has been embraced by small and medium businesses alike.
Summary
During the 2020 lockdown period, where dine-in restaurants and physical grocery stores were closed, the food industry grew at a fast pace through digitalization of offline F&B businesses. Businesses that integrated brand boosting campaigns, live streaming, live cooking, fresh delivery, multiple delivery options, social media promotions, etc. in their ecommerce marketing strategies saw tremendous growth in sales.
These emerging trends are here to stay, as the F&B customer is now more acclimatized towards digitalization. Businesses that cater to the customer's evolving needs and ensure convenience and timely deliveries will reign supreme in the market.