How COVID-19 has Forced the Retail Sector to Root for Digital Adoption
Recently, one fine "lockdown" morning, my husband received a surprise telephone call from his friend, George, from his hometown. George is a small-town wholesale retailer of farm fresh produce, that he manages from his huge retail store in a town in Kerala. While his business was doing quite well, we had always suggested him to tap the huge potential of ecommerce to expand his reach and business growth. And he would always be reluctant. So, we were very surprised, rather happy, when he called and asked us if we knew about the timelines and cost associated with setting up an e-store for his wholesale retail store.
George is not the only retailer who has finally come forward for digital adoption for his business. He is just one of those retailers who were forced to re-think and adopt digital as a means of doing business, while struggling to stay afloat amidst the COVID-19 crisis.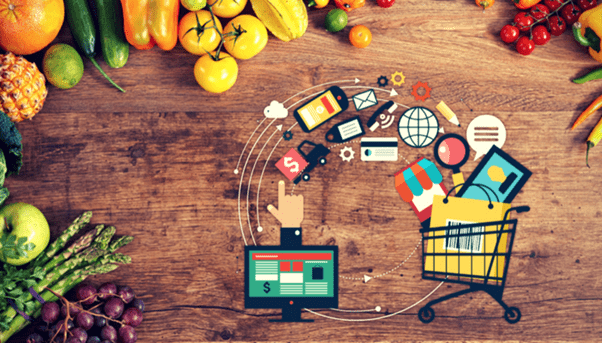 Covid-19 calls for a rapid digital transformation of retail sector
Retail at the Brink of a Digital Revolution?
As the world came to terms with the pandemic, government-mandated lockdown and social distancing rules, retail was one of the key industrial sectors that was severely hit. But all is not bad for the retailers. Fortunately, COVID-19 has emerged as a gamechanger and a catalyst for rapid digital adoption by retail businesses – both large and small sized.
Various reports indicate that online shopping has shown an exponential growth in recent times, as customers took to ecommerce stores to fulfil their needs. From placing orders for daily essentials to investing on gadgets and infra required to set up a dedicated "workplace at their homes" – customers are spending more time on online shopping portals.
With the social distancing norms in place, ecommerce and digital technologies are ushering in a new era of business relevance. Contactless deliveries, automated retail and supply chain processes, hyper localization – retailers are rising up to the situation and taking to new models for enhancing sales and catering to their consumers' requirements amidst the pandemic.
COVID-19: Bridging the Gap Between Online & Offline Stores
Retailers have now realized that surviving in this fast-changing digital era is tough for those who cannot re-mould and rethink their business model. Thus, we see more and more retailers rooting for a sustainable bridge between their offline and online stores to improve sales and customer engagement.
It is imperative for retailers to keep a fine balance between offline and online sales if they want to ensure customer satisfaction.
Suggested Read: Custom Ecommerce Website Development to Navigate the Coronavirus Crisis
The lockdown saw an exodus of various online delivery apps and retail stores doubling up as stores and fulfilment centres to ensure safe delivery of orders while customers stayed safe indoors.
Contactless home deliveries, allowing customers to book appointments for showroom/store visit, buying Online with In-store pickup (Click and Collect) – are some innovative ways in which retailers and businesses have been ensuring that their customers are served what they want, while adhering to the social distancing and safety protocols. While Click and Collect and doorstep deliveries as fulfilment options were always there, even during the pre-COVID era, it has gained significant momentum and largescale adoption by the retail industry now.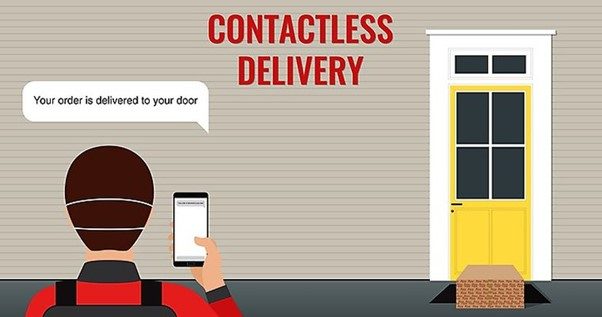 Retail sector goes contactless post Covid-19 Source: istock
While it might not be easy for small retail merchants to go for a major overhaul of their existing retail operations to enable these new fulfilment options, they can and must reinvent themselves to survive .
And a lot of prep and streamlining requires to be done to ensure that retailers are able to properly manage the rise in online sales and fulfil orders in a seamless and contactless manner. This includes:
Coordination between online orders and inventory
Streamlining supply chain
Product and logistics management
Online webstore management to handle surge in sales
Training the staff to communicate, coordinate & execute new order fulfilment methods (contactless deliveries or Curbside pickup) without fail
Allocating and managing parking lots for customers opting for Curbside pickup
The Ease of Curbside Pickup
As the lockdown restrictions have gradually relaxed, curbside pickup as an order fulfilment option has increased, reportedly by 87% post COVID. From restaurants to grocery retailers and even leading consumer electronic brands, everyone is exploring the opportunity offered by Buy online with curbside pickup or contactless doorstep delivery. Leading brands like BestBuy, Apple Inc., etc. have been betting high on the curbside/click n collect model for order fulfilment especially in the recent past.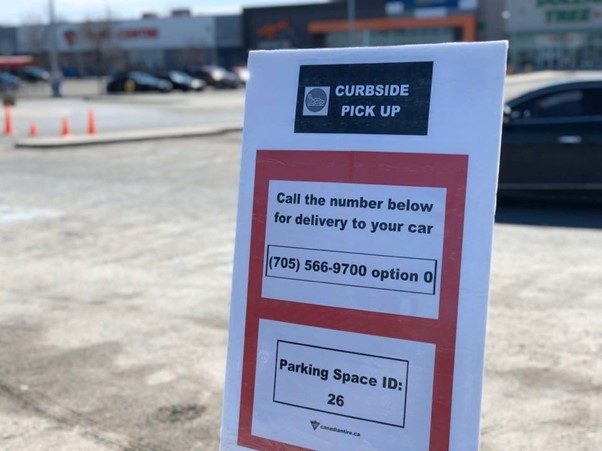 A Curbside pick-up board. Image source: (Heather Green Oliver/ Sudbury.com)
The growing popularity of Curbside pickup and even contactless doorstep deliveries are because of the following factors:
Both retailers and customers can ensure a safer and no contact shopping experience without breaking social distancing norms
Curbside pick-up is an easier option for retailers who do not have the sufficient infra and logistics support for doorstep delivery
It helps retailers to stay operational by enabling customers to buy from their favourite stores without risking their safety
Retailers can limit panic-buying and prevent products getting out of stock, and also ensure that their customers are getting access to essential orders.
They help retailers to keep a fine balance between their physical and digital stores and not be fully dependant on either of them.
Retail Automation in Fast Track Mode
The corona virus pandemic and its local resurgence has nudged retailers to re-imagine their businesses with automation as their future. Automation in retail is happening across supply chains, warehouses, quality control, and even in physical stores in the form of self-serve cashier machines, digital product catalogues, etc.
Leveraging Automation and technology solutions in retail enables the sector to:
Deliver immersive , personalized & data-driven experience to customers
Ensure efficient and faster inventory management
Ensure faster product restocking and availability on the shelf
Benefit from careful monitoring and maintenance of retail factories
Provide personalized and intelligent assistance to customers
Seamlessly manage sudden spike in sales during crisis like the present pandemic
In addition to the above points, in the current pandemic scenario, AI-powered platforms along with a network of sensors and smart cameras can form the right solution for auditing adherence to health and safety guidelines at retail factories. This will help in keeping a check on the spread of COVID-19 amongst all the stakeholders involved.
Even before the COVID-19 crisis, prominent players like Nike and Amazon had embraced digital automation to deliver seamless and immersive experience to their customers. Not long ago in 2018, Nike opened its first speed shop store: 'Nike House of Innovation 000'. The speed shop store is complete with digital facilities like in-store mobile checkouts, reserve online and buy at store facility, etc.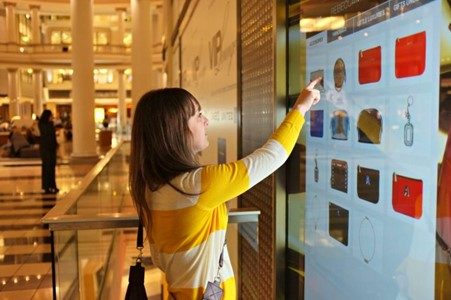 Retail Brands Expanding Reach Beyond Tier-1 Cities
COVID-19 has given the much-needed momentum to retail brands trying to expand their reach beyond urban metros and tier-1 cities. In India for example, many online stores that seldom had last mile delivery options in remote terrains have now ramped up their infrastructure. Now no delivery address is too far for a modern online retailer with good logistics support. Online retailers are leveraging intelligent location identification solutions and local franchises to ensure correct order delivery even to remote villages and towns with non-standard addresses.
Thus, the COVID-19 pandemic has not only led to a digital disruption within the retail industry, it has also expedited the digital adoption by retailers. What used to be buzzwords adorning business presentations in the past (AI in ecommerce, personalization, etc.) have finally started seeing the limelight, thanks to the pandemic.
Now it's up to the retail merchants to decide whether they want to take on the challenges posed by the pandemic to innovate and re-invent their business, or just wither away from the setback.