Are TV Commercials Making a Comeback Through Ecommerce Brands?
It's a known fact that the rise of the Internet has reduced the number of people watching television.
And this well explains why television appears to be counterproductive for a digital business.
Nonetheless, every successful e-commerce business will ultimately have to hit a wall with digital media and require new scale levers.
Additionally, companies that leverage television for expansion generate significantly more income.
It enables them to maintain necessary tele-physical accessibility, trust, and confidence.
In 2020, as many as 1200 ecommerce brands made their presence on television.
That is why an increasing number of online brands are advertising on television to boost revenue and brand image.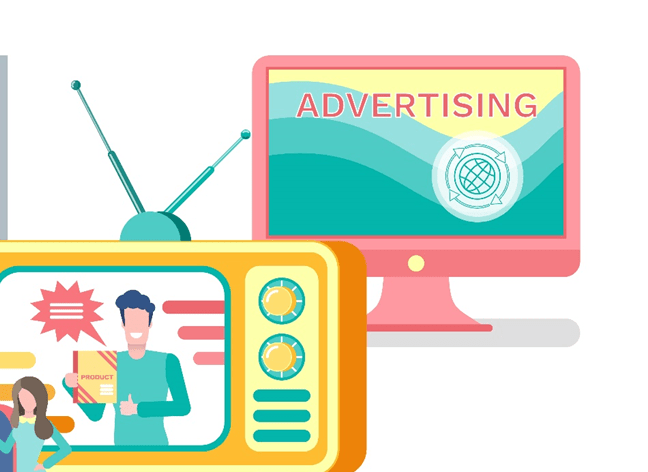 The Three Success Factors For eCommerce Business On Tv
When you appear on television, your customers' perceptions of you change.
While recognition is not the primary reason for investing in television advertising, it becomes a significant side of your television success.
As a result, you're able to add quantifiable brand value to your lucrative revenue growth.
Success on television for e-commerce firms is contingent upon the interaction of three critical elements:
Addressable market size
The lifetime value of a customer
Market fit
You do not, however, require power in all three areas.
To have a chance, you must have market fit in combination with the other two factors.
How Does Offline Media Benefit eCommerce?
While many e-commerce businesses focus exclusively on digital advertising, you may still benefit from mainstream media outlets such as television or radio.
According to the Kantar Media data, major online retailers and direct-to-consumer companies spend more than half of their media on television, radio, and out-of-home.
As e-commerce businesses expand, many start with offline strategies such as direct-response television advertising.
As the consumer journey becomes more complex and purchasing patterns shift, e-commerce businesses must expand their advertising outside online platforms.
This comprehensive perspective is based on sophisticated attribution models that account for the customer experience and the interaction of offline and online media channels.
Understand The Customer Journey

Suppose a consumer was watching television and noticed a commercial for Adidas shoes.

He then researched on his phone before moving to his laptop to look for the most excellent deal.

So it was his customer journey.

However, this just indicates the time of purchase.

The difficulty is in tracking television-like online media.

They may navigate from landing page to product page and even to a third-party affiliate website during that period.

As a result, attributing a conversion to a single channel, tactic, or campaign may be wrong.

Rather than that, a multi-touch attribution technique enables you to comprehend each touchpoint along the route to buy, allowing you to accurately "credit" the campaigns that led to the purchase.

The Combined Effects Of Online And Offline Media

Finding the optimal mix of offline and online activities is unique to each business, depending on its goals, impressive tactics, and market strategy.

It's critical to realize that offline media continues to have a role to play, even when businesses are entirely digital.

Regardless of how comfortable consumers get with online buying, e-commerce firms must explore all marketing avenues.

Offline channels may help smaller firms compete on an equal footing.

Always begin with the consumer, follow their journey, and consider how offline and online media operate in concert to convert them into devoted customers.
How Is Ecommerce Bringing Impact In The Entertainment Industry?
Look at the worth of this global media and entertainment market from 2011 to 2019.
Let's explore how eCommerce is impacting the entertainment industry.
An Innovative Way To Sell Entertainment

People who have worked in the entertainment sector have developed novel methods of selling entertainment.

You produce television shows and feature films, cooperate with on-demand streaming service providers, and distribute your material to an audience.

For example, as part of the agreement between Disney and Hotstar, you can now watch all Disney films and series on Hotstar.

Even producers increasingly utilize eCommerce entertainment platforms to advertise their films and generate revenue even after screening in theaters.

For instance, Avengers: Endgame garnered attention from fans on social media, with the associated hashtags trending. And, to capitalize on this enthusiasm, Avengers: Endgame is currently streaming on Hotstar.

Consumerization Of Apps, Smart TVs, And Gadgets

According to a 2019 survey, US consumers spend more time on mobile devices than watching television.

Additionally, the mobile gaming industry is expected to generate 22.5 billion euros in revenue from mobile devices in 2021.

Thanks to television's Smart TV evolution, you can connect your smartphone and watch your favorite series, movies, and games on large screens.

Globally, 200 million smart TVs were sold in 2018 and are expected to touch 250 million by 2024.

Modern Way To Connect With Customers

Earlier, several well-known companies and organizations partnered with YouTube and social media influencers to reach out to their clients via various platforms.

However, they are now integrating entertainment into their approach for connecting with their clients.

Thus, entertainment becomes the new means for businesses of all sizes and industries to communicate with their clients.

New Ways To Make Money From Ads

Have you ever noticed an advertisement while watching a film or television series?

That is the primary revenue stream for on-demand streaming providers.

Several reasonable arguments are as follows:
Within a week from the launch of Disney Plus Hotstar in India, the company had attracted 8 million subscribers.
Netflix added 7 million global members in the first quarter of 2020, despite a Coronavirus outbreak.
The first two weeks of March saw a 42% rise in cumulative time spent on the audio streaming service.
The Power Of The Subscription
You deliver excellent services to clients who subscribe to your services via the subscription model. These specialized services generate revenue for more extended periods.
As a result of the three reasons listed below, companies such as Amazon Prime, HotStar, Netflix, Ganna, YouTube, Spotify, and Blinkist have included a subscription model in their eCommerce platforms.
Enhance the client experience
Perform better than the competition
Build customer retention
Additionally, practically every business in the entertainment sector has included a subscription
Everything has changed, from gadgets to services, but not the users' comfort and ease.
That is precisely what these on-demand entertainment applications are capitalizing on.
If you have a game-changing concept for the entertainment sector, the platform is all yours.
Get in touch with us. We will brainstorm the best ideas for you.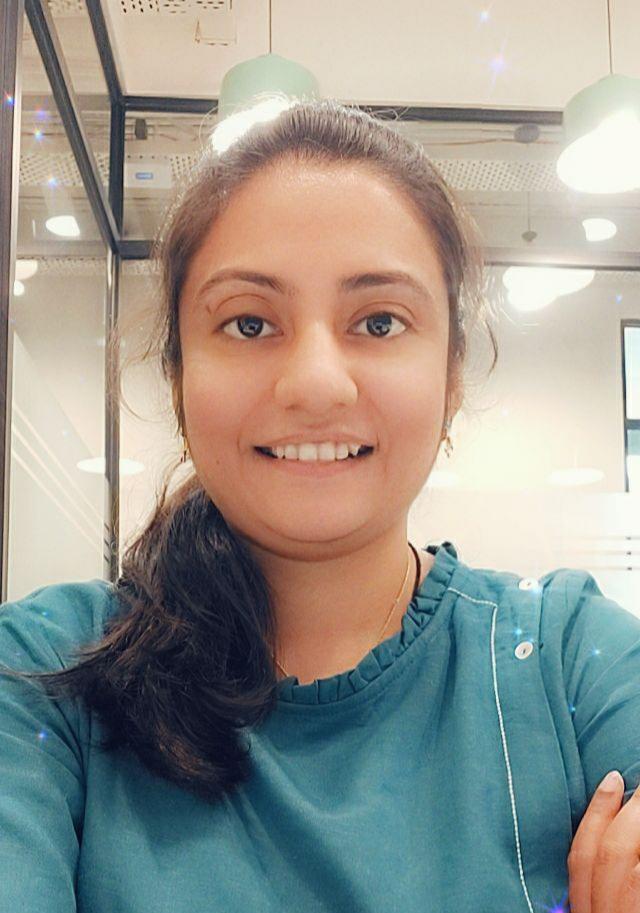 Kinjal Shah, Ecommerce Project Manager
Kinjal is an ecommerce veteran currently managing multiple ecommerce projects. In the past she also has worked as a Digital Marketer.
She loves staying updated with the latest happening in the ecommerce world. She is the happiest when hanging out with friends and traveling to local places.