How to Get Your Retail Website & App Ready for the Festive Season
Last week, India's ecommerce giants Amazon and Flipkart started their war of words in anticipation of the festive season, claiming to respectively double and triple the previous year's performance.
There's no argument about the importance of the "holiday season" in India for ecommerce retail. Referring to this pre-Diwali period of about 60 days, Rahul Taneja, a former VP at Snapdeal, once said, "In under three months, you do 35 percent of the year's business. It is a significant season."
While the ecommerce behemoths commenced their preparation for the festival season months ago by expanding warehouses, onboarding more sellers and increasing product variety, mid-size ecommerce businesses need to gear up too in order to enjoy a share of the increased sales. A significant aspect of this preparation involves getting your customer's touchpoint—in this case, the website—ready.
Over the last few years, all the leading players (Amazon, Flipkart, Snapdeal, Shopclues) have reported at least 70% of their festival-season traffic from mobile devices. So it has become equally important to get your mobile app too ready for the festive shopping rush.
Last year, we shared tips for ecommerce retail businesses to prepare for the festival season. We have updated this list to share some steps that will get you ready to successfully handle the increased demand and enjoy a boost in sales.
1) Offers, deals, contests for the festive season
Put yourself in the shoes of the customer—what does he usually buy around this time? Decorative items for the household, new appliances and gadgets, items for gifting, clothes for the festive celebrations… Now design offers and deals accordingly: discounts on cellphones, product bundling of Pooja thalis and torans … you get the drift.
Contests are great way to draw customers to your app and keep them there.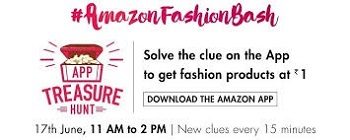 Case in point: Amazon's app treasure hunt. Amazon provides clues that, once solved, will lead the customer to a product that will be available to him at a throwaway price like Re1.
Draw existing as well as new customers with season-specific deals, offers and contests.
2) Email campaigns
You have come up with irresistible offers and competitive pricing for your products, but do your customers know about these deals?
Creating attractive content is only one half of the job, promoting it suitably and reaching out to as many as possible is the other half. Design and schedule timely emails to all your previous customers, as well to prospective customers who have been interested enough to leave their email addresses with you. In these emails, you should showcase the offers festival-specific offers you have created, the new stock you're offering and special discounts for recipients.
As customers are already prepared to shop, drawing them to your website or app is simply a matter of reaching out to them at the right time. Evaluate your customers' shopping history during the festive season and schedule your email campaigns accordingly.
3) Festival-special website and app interface
Superficial as it may seem, creating the right UX through festive design is vital too. Retail stores and ecommerce businesses worldwide adopt festive décor or templates to heighten the festive shopping experience and encourage visitors to make purchases. For Diwali, bright yellow shades such as gold and orange take precedence, while for Christmas, red is seen to be the most popular choice.
Banners, graphics, buttons, loader animation can all be customized to reflect the festive spirit, while retaining brand identity. Maintaining your usual page look is likely to be less encouraging to customers, and will be detrimental to conversion.
4) Facilitate wishlist creation & sharing
A significant part of shopping during the festival season constitutes purchasing gifts. People give and receive gifts, so wishlists are particularly useful for your customers to share the items they would like to receive with loved ones.
If you already have this feature on your website, check to ensure it functions properly and can be shared through email and on social media.
5) Pop-ups and overlays
A simple but effective feature that helps boost conversion is the pop-up on websites. Whether you want to highlight special offers, reduce cart abandonment (by setting a pop up as someone leaves the website), or encourage customers to share information about their purchases and available deals, pop-ups are incredibly easy for customers to use and often lead to increased engagement.

6) Traffic management & load handling
If you're going to attract more customers, you need to be equipped to handle the load. Flipkart's 2014 Big Billion Day fiasco served as a lesson to many, and it applies to your mobile app too.
By using the load balancer at the server end, you can distribute traffic across servers and keep up website and app performance.
7) Location targeting (Geo Fencing) feature of the mobile app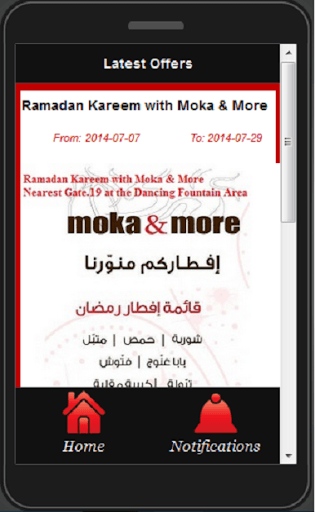 One of the many benefits of reaching out to customers through an app is being able to reach them at the right time and the right place.
By using location-targeting, you can reach out to customers when they are in the vicinity through notifications regarding promotions, offers and deals. By reaching out to them at an opportune moment, there is a high likelihood of conversions.
8) Update and clean up
Have you been getting bug reports? Or has any feature been lagging? Now is the time to resolve such issues and ensure a seamless UX for your website and app.
For best results, use this opportunity to analyze the rich data you get from analytics tools: peak hours, timely notifications, browsing behavior etc, and modify accordingly.
So pull up your socks and get ready to execute the orders that come pouring in!
Embitel Technologies is a trusted ecommerce website development and mobile app development company based in Bangalore, India. Reach out to us to know more about our services.