Internet of Things Explained: Facts About IoT You Didn't Know!
"What is the first date that comes to your mind when you imagine the future?" asked a dear friend, while we sipped hot coffee on a balmy summer evening.
2050 it was, for me. I understand that the year associated with "future" is subjective as much as it is mysterious and outside our grasp. It also weighs heavily on one's age.
Growing up as a child hooked to science fiction, I had imagined a world of new technologies and immersive digital experiences ruling 2020.
Since 2020 is already here, we realize that the future conceived during the 1990s was a tad too imaginative.
And then our conversation took an interesting turn. We returned to the present…or did we?
"I read an article recently that emphasized on the technological boom we are witnessing today. With advancements such as the Internet of Things, industrial automation, virtual reality, and the like, reading a technical article with its copious use of jargons can get a little too daunting!" he exclaimed.
"I really wish I had access to a virtual reality display device that would enlighten me on the nuances of these technologies" he said wryly.
I have previously heard concerns from aging baby boomers that were strikingly similar to my friend's. I also had a fair idea as to what my friend was trying to convey.
However, I wasn't particularly inclined to metamorphose into the hypothetical "virtual reality display device" to help him out that day.
Nevertheless, I didn't mind clarifying a few things that I have picked up over the years on my occupational stint in Internet of Things (IoT). So here, I pen down an abstract of our conversation on IoT, one that I believe has been beneficial to him (and most likely, will also be to you) in an appreciable way.
What is the Internet of Things?
Internet of Things is essentially a hyperconnected network of billions of devices, each of which can be assigned an IP Address.
These devices collect and share data through sensors, processors and wired/wireless networks.
The technology has been so disruptive that it has been successful in converting anything from a watch to a high-end car into a connected smart device.
Consequently, IoT has added a good dose of digital intelligence to devices and has enabled them to transmit data independently.
This has facilitated the blurring of boundary lines between the digital and the physical worlds.
Internet of Things Applications and Use Cases
IoT has brought about a Digital Transformation in various business functions. This is the reason behind the ubiquitous applications of Internet of Things.
The following is a brief snapshot of several such IoT applications and use-cases.
Predictive Maintenance of Industrial Assets – With the advent of IoT, business enterprises got access to more real-time data from within the organization. This improved the ability to implement changes and perform predictive maintenance.


Predictive Maintenance (PdM) is a method that uses tools/techniques for monitoring the status of applications. The performance of these applications is tracked during normal operation to identify possible defects that may crop up in the future. Hence, this technique enables businesses to fix a problem before it even appears!

For instance, IoT can be effectively utilized to implement an intelligent battery monitoring system in an enterprise. This solution would collect voltage and temperature data from installed batteries and constantly monitor the health and state of the batteries.

The system can proactively determine discharged batteries in the network and provide an alert for action. Hence, such a solution can provide benefits of Predictive Maintenance or Proactive Maintenance.

Industry 4.0 – We are currently in the midst of the fourth industrial revolution – one that has been commonly referred to as Industry 4.0. Manufacturers are harnessing the potential of converging technologies in the industrial space.Sensors are being added to components to transmit data on their performance. Data from these sensors is processed in a cloud from where intelligent actions are taken.


The usage of IoT enabled technologies in industry such as Augmented Reality (AR), 5G networking, and collaborative robots (cobots) have brought about significant improvement in the efficiency of systems and supply chains.

A solar tracking system can be developed based on an Industrial IoT (IIoT) architecture in a solar power plant. Such a solution can align solar panels (fitted with sensor devices) in the direction of movement of the sun to increase field coverage, improve power generation and reduce the cost of field operations.

IoT in the Automotive Sector – IoT has improved the efficiency of transportation and management in the automotive industry.We are witnessing the entry of intelligent autonomous vehicles on the roads. This has been realized through the use of cloud connected digital instrument clusters integrated with a host of capabilities including telematics, geofencing, accident alerts, navigation, etc.These IoT devices also have the feature of Firmware-Over-The-Air update to ensure seamless upgrades to the system.


Firmware-Over-The-Air (FOTA) is a method of remotely managing software of embedded systems. FOTA is used to upgrade the firmware on a connected device to fix bugs, improve ECU functionality and update software versions.
The Technology Architecture that Powers the Internet of Things (IoT)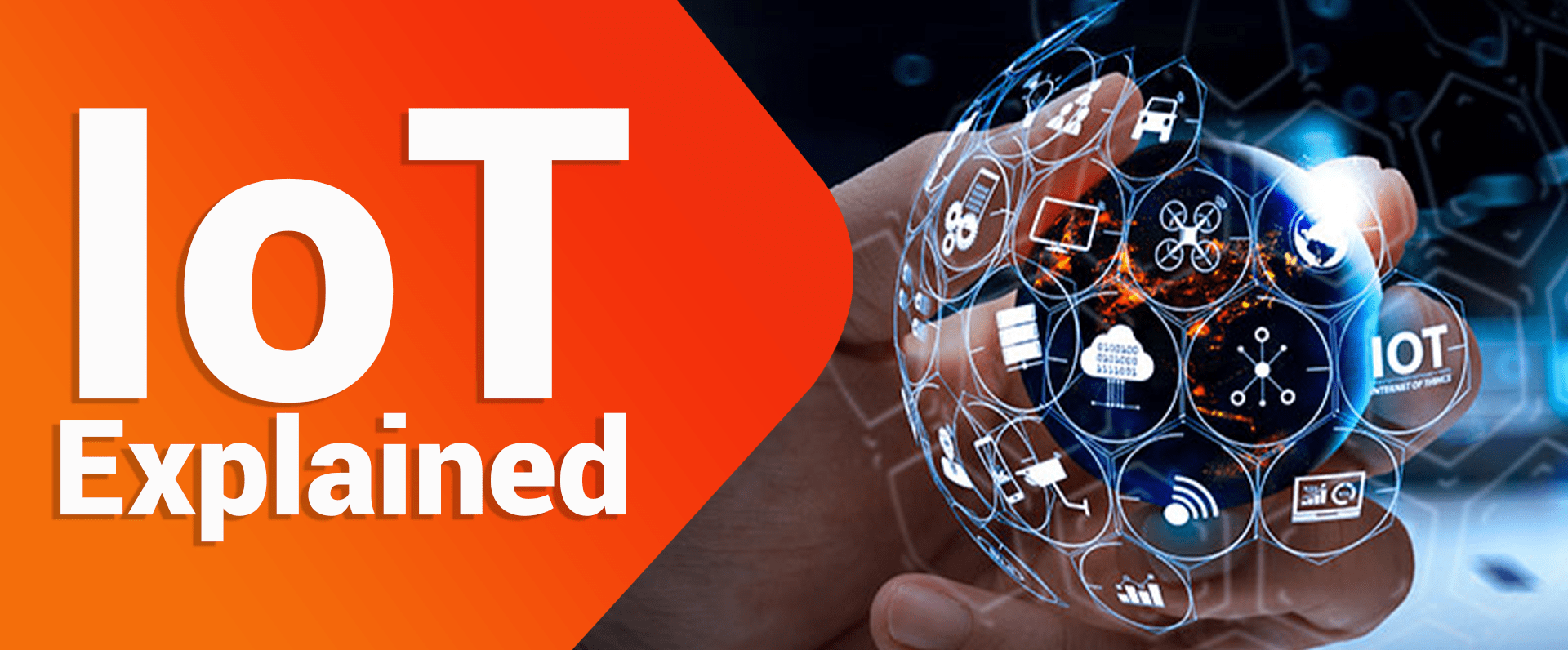 The fundamental components of an IoT architecture are listed below. Some use cases may include additional components/layers, but the following five layers form the foundation of an IoT solution:
IoT Device Integrated with Sensor – In the battery monitoring solution mentioned above, the IoT device is the battery retrofitted with a battery monitoring unit. The solar panel integrated with a sensor constitutes the IoT device in a solar power plant.IoT devices in other industries could include engines/machines with controllers, while a connected digital instrument cluster component of a vehicle could be the IoT device in the automotive sector.These devices collect a wide range of data based on the use case and transmit it to the IoT Gateway. The data collection does not require any manual intervention, as it is accomplished with the help of embedded technology.
Cloud Platform for IoT – This is the central data warehouse from where the transfer of information is orchestrated. Selecting the right platform can be a challenging process, but these issues can be mitigated by approaching a knowledgeable product engineering services partner with extensive experience in IoT.Also referred to as the cloud, the IoT platform securely stores data and processes it through Big Data Analytics. The processed information is then transmitted to the devices for "smart operation".
IoT Gateway – When devices interact with the cloud, data is passed through the gateway. The gateway forms a bridge between the sensor nodes and the cloud server and ensures protocol translation.The IoT gateway also makes it possible for a user to manage multiple IoT devices through the same infrastructure.
End-User IoT Application – This component delivers the desired experience to the end user. This could be a mobile app, a desktop IoT application or a website. These intuitive apps will enable end users to control IoT devices from remote locations.
IoT Connectivity – For devices to be capable of sending/receiving data to/from the IoT platform, a connection has to be established. If the device is outdoors, cellular connectivity (GSM) can be utilised for this purpose. In case the device is located within a confined space such as a building or an apartment, WiFi or Ethernet can be used to establish the connection. For short-range communication, Bluetooth Low Energy (BLE) can also be utilised.
Where Were We?
"Basic knowledge of these components of IoT architecture would suffice to have an overall understanding of how IoT solutions work. Hopefully, now IoT articles wouldn't seem intimidating to you." I concluded.
"Sure, this was an insightful conversation. You have got me thinking on the technical details of each of these components now! Will do some reading and get back to you in case I have more questions, Mr. IoT Superstar!" he said, satisfactorily.