Ecommerce Technology Vendors in India – An Insider's Perspective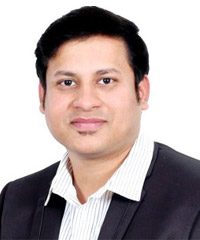 Looking at statistics, we understand that India is the next big hub for Ecommerce IT infrastructure, and services with big players like E-bay, Amazon, Tesco, and Walmart are eyeing their technology centers based here. From ideas to implementation, from copy to innovation, from start-ups to established businesses, we have been leading in this space. But there is always this myth around the technology implementation that drives the success of the Ecommerce business – that it comes cheap.
Being witness to several businesses from ideation stage to conceptualization, from conceptualization to great implementation to the making of Ecommerce success stories, I can say this – yes, it takes tremendous effort. The effort goes into understanding diverse business challenges, building the business case, evaluating available technologies, mapping business requirements to functional behavior and finally suggesting the 'best fit' technology platform that justifies the ROI.
The challenge in this service industry always is convincing prospective clients; helping them understand the cost attached to the right product, the quality of service and efforts for successful implementation. India is still a very price sensitive market as far as Ecommerce technology and its implementation is concerned; it's a bigger challenge to attach a price for consultation expertise and quality delivery.
Most businesses are unaware: they actually tend to save a lot of time, effort and investment when they pay for expert consultation services at the beginning instead of realizing a wrong implementation later. Selecting the right vendor who not only behaves as your technology consulting partner but also envisions your growth and proposes solutions accordingly is the rare key to success.
Low cost implementation partners are many, but one has to be really vigilant and learn to evaluate and filter based on certain industry-stated benchmarks like Ecommerce business understanding, past successful implementation experience, dedicated teams for delivery and process strictness for quality checks. Most businesses do bank largely on their partners to scale growth which can be achieved by having dedicated support teams. In such arrangements, the challenge with a low-cost vendor is mostly that they lack the experience in handling critical real-time situations and will take a longer turn-around time resulting in business loss, which is generally accounted for without calculating the humongous negative impact on customer experience. On the other hand, an experienced partner gets ahead by setting defined processes to handle critical issues faster and as well as provides the root cause analysis for such occurrence.
Thus, investing in technology is as important as choosing the right partner for implementation and to support your E-business initiative. Successful business will strongly evolve around great strategies defined along with the technology that is agile enough to fit the changing demand.
This blogpost is written by Arpan Panigrahy. Arpan is Business Development Manager, Ecommerce, at Embitel Technologies. He is experienced in understanding the varied Ecommerce initiatives from prospective clients, and in assisting them to choose the right technology partner to help them build their path to e-retail success.
If you have any query/feedback for Arpan, connect with us at sales@embitel.com to set-up a conversation!
For more such interesting updates, join us on LinkedIn: