RapidRetail Accelerator for Sports Brands and Manufacturers
The concept of RapidRetail stems from the idea of having or setting up an e-commerce store in matter of few days rather than months. Since sports brands now have an option to go digital, the site or application performance becomes a big determining factor. Here's a gist of why you should consider RapidRetail accelerator packages if you wish to set up an e-store in the shortest possible time.
What Is RapidRetail Accelerator?
Embitel's RapidRetail Accelerator is an omnichannel retail solution specially curated to help business ventures, of all sizes, to establish a successful an ecommerce presence in the shortest possible time. This solution is available in three different variants to fit the budget and the timelines of both small scale and large-scale businesses, turning them into a fully responsive and transactional Magento commerce site.
If you own a small business and cost becomes an issue standing in your way from migrating to Magento 2, then this can be the solution you are looking for!
Want to know more details? We recommend you to read this blog "How Magento Accelerator Can Be the Perfect Growth Lever for Small Businesses" .
Selected Magento Solution Partners across the world are now offering Magento accelerator solutions. These accelerator solutions, also referred to as Rapid Deployment Packages, easily fit into the budget of all types of businesses. If this makes you feel excited then hold tight, because there is another great news coming along! These solutions we offer, can take you from no e-store to a full-fledged revenue generating website in only 6-8 weeks!!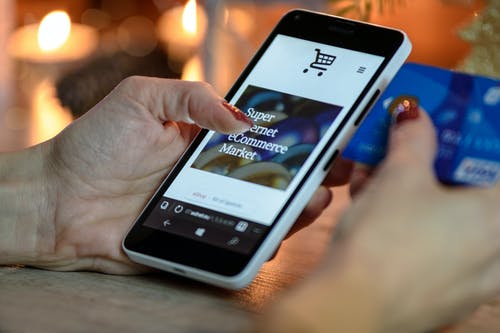 Having Sports Industry in the Limelight
Since Covid 19 put a bar to offline retailing, customers moved to buying products online. Having multiple target regions where people buy sports goods and products in bulk, setting up online commerce platforms have become necessary. The sports industry has a vast range of goods, products and services that are consumed by people all over the world. From athleisure to shoes, yoga essentials to other equipment, everything comes under the sports industry.
The scopes for running a digital commerce platform, especially post the pandemic, are plenty, for the sports industry. Putting this idea in the limelight, having an e-commerce store with an elite performance, boosts retail experience. An advanced e-commerce platform is required for processing all the work and carrying out all retail actions. This is where our Rapid Deployment Packages, a Magento specific growth accelerator solution comes handy to ensure a smoother and faster ecommerce experience.
Since majority of sports brands are now trying to establish a direct to customer relation, shorter demand cycles are becoming a priority. With customers inclining towards purchasing sustainable products and brands trying to create a seamless experience, RDP comes in quite handy. With plenty of advantages, Magento rapid deployment packages also come with some problem-solving features. These features cater to several issues that previously held back seamless retail experience.
The features mentioned below contribute to creating a seamless omni channel experience, solving complex legacy integrations, and refurbishing the website. Let's us dig deeper to understand some interesting facts about Magento Rapid Deployment Packages.
Is Migration to Magento a Right Decision?
Having or setting up an e-commerce store comes with some challenges. If you are thinking of how to ensure a seamless and unique user experience, we have got you covered. Magento commerce provides a lot of advanced functionalities. Be it refurbishing already existing content on your website or providing options for future expansion, working on an e-store has never been easier. Migrating to Magento 2 will also take care of your website speed and performance besides giving you a personalized website experience.
Here's a detailed look at the various Magento accelerator packages offered by Embitel, a leading Magento Solution partner. Each one of these packages can be customized based on the requirements or the scale of business.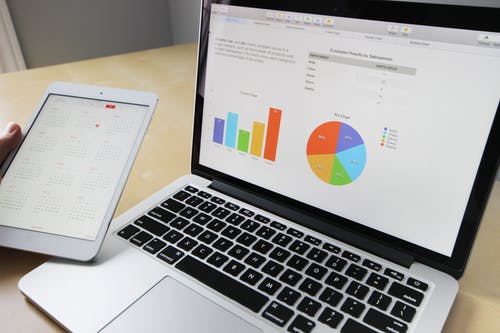 A Sneak Peek into Embitel's E-commerce Rapid Deployment Packages
Basic/Starter Package — This package is most likely to be suitable for small businesses, who are willing to go digital. It helps you upgrade your business and set up an e-store in considerably less time. It is an extremely cost-effective package, worth only 35000$, making it perfect for small businesses.

The starter pack comes with a lot of features. A few of them to include are:

A fully responsive website, supporting both Android and iOS mobile apps.
Multi-language support.
Catalog management facilities allowing to group and sort products, use product filters based on their price, color and other attributes.
Comparison of products, enabling better analysis.
Product browsing – showing multiple images per product.
Product ratings and reviews – helping people to find your store and keeping them engaged.
Upsell, related and cross-sell product features.
Push notifications.
Buyer dashboard from where profiles, addresses and orders can be edited.
Well optimized checkout facilitating one step checkout, guest, and registered user checkout.
Store credit, letting customers to use it for purchases.
Neatly planned promotions and pricing – facilities of letting customers use coupon codes, discounts on the first order, free shipping based on a minimum order etc.

The bonus is, this package can be implemented and you'll be all set with your very upgraded e-store in just 6 to 8 weeks' time.

Express Package — Suited for businesses who want to move from basic to advanced e-commerce solution to amplify their growth. It is ideal for businesses looking for a ready defined configuration and application flexibility. The Express package has a slightly higher budget of 50000$, and it includes the following additional features:

Security facilities- Integration with google reCAPTCHA.
Multiple store views.
Multiple shipping methods
Multiple languages.
Catalog management- managing product attributes, attribute sets and product categories.
ERP integration for order processing and update.
Flexibility to choose delivery or pickup slots for order.

The timeline for setting up the express package is an estimated 10 weeks.

Accelerator Package – This package is best suited for businesses looking for industry specific solutions with advanced business processes. The Magento Accelerator package is the solution that incorporates best-in-class ecommerce websites, presented in a bundled solution. This solution is most recommended for growing businesses with both offline and online presence.

The Accelerator package offers the following benefits, in addition to the features offered by the express package:

Highlight products that are on sale or new, with product labels.
Enhanced product attributes and product set facilities.
Loyalty program.
Multi warehouse inventory.
Store manager app for offline store management.
Delivery app for tracking orders that are delivered.

The budget for the accelerator package is 70000$. It comes with a timeline of 12 weeks.
Conclusion:
Collaborating with an experienced Magento e-commerce solution partner is a wise choice if you are looking forward to setting up or upgrading your e-commerce store. With the strategic expansion possibilities and seamless user experiences offered by Magento, its high time for sports retailers and manufacturers to consider migrating to Magento. Having a well-functioning, omni channel and performance optimized e-store in such less time in affordable budget has never been easier.