D2C Evolution from B2B in the Sports Industry
The Covid-19 pandemic has affected almost all types of commerce platforms – small or big. The pre-pandemic and post-pandemic scenarios in the e-commerce sector have a clear difference. There has been a major shift in business strategies based on the evolution of interests and convenience of the customers. The sports industry is a good example of a similar shift in business model and infrastructure.
Significance of the Sports Industry in D2C E-commerce
Concerning the sports industry, brands are paying importance to shorter demand cycles. This is where the D2C mode of sales proves to be successful. Ventures like loyalty programs help sports and fitness brands create a direct connection with their customers. Setting regional targets based on interests and engagement of people has been a wise strategy.
Similarly, the population of target regions along with their choices also becomes a determining factor. Countries such as the US, Brazil, India, Germany, etc. have a huge percentage of sports goods consumers. Setting up a D2C e-commerce platform targeting such customers is therefore easy and simpler.
The D2C model has proven to be an extremely smart choice in recent years because of multiple reasons: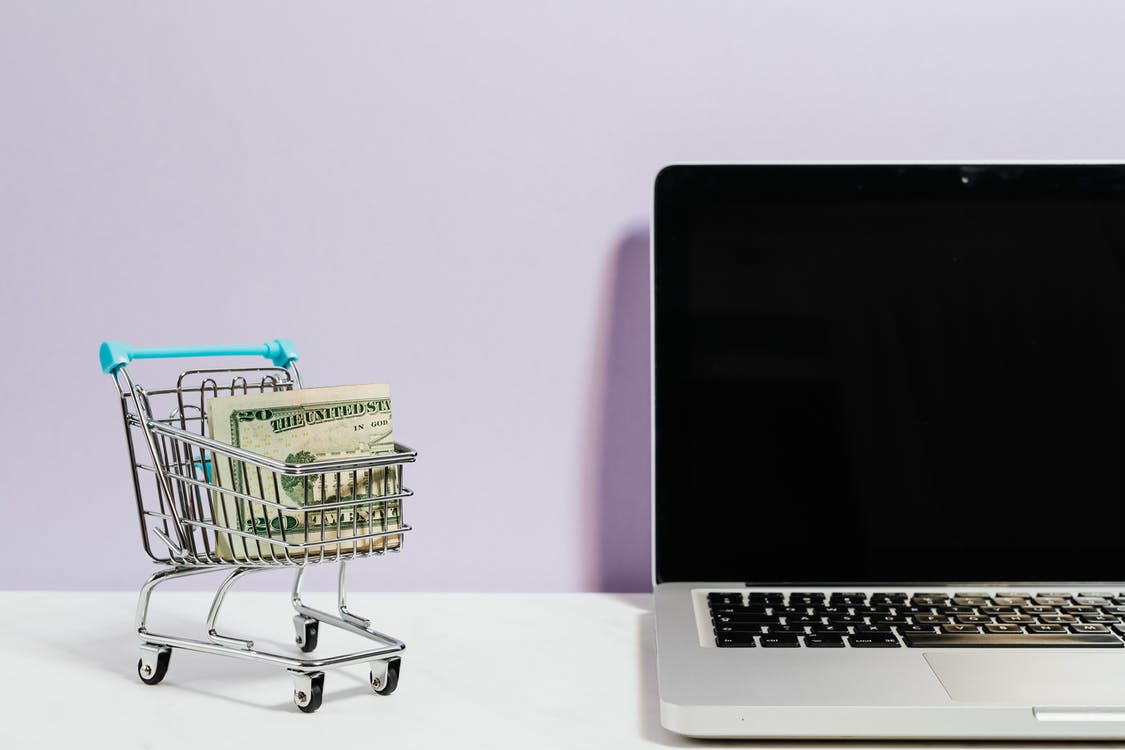 Stronger Seller to Customer Relation
The B2B business model was indeed long and complex. However, with the gradual evolution of businesses to adopt the D2C model, the gap between the seller and the buyer has been reduced considerably. This has benefitted both parties in several ways, leading to a stronger direct to customer relation.
Unlike the business-to-business model of sales, the direct-to-customer model is a revenue driven model with a consumer centric approach. One of the major advantages of having an e-commerce site or an offline business that works on the D2C principle is that it eliminates the involvement of intermediaries like suppliers, distributors, wholesalers, retailers, etc. These intermediaries consist of an entire ecosystem of businesses, and traversing them in the sales journey could lead to several setbacks like increased cost of products for customers.
Let's consider a simple example. If you are looking to buy premium sportswear, the best option may not be to visit a department store or to check out an aggregator e-commerce website. This is because there might be discrepancies regarding the fit, color or some other constraints.
On the other hand, visiting the brand house/company store or checking out the company website unfolds a better experience by providing a wider range of varieties and stock to choose from.
D2Ccommerce, places the brands in the centre, allowing the customer access to their products and services directly. This helps brands in closely listening to the voice of their patrons, nurturing a great relationship with them, and also accelerating the entire sales journey.
Delivering Seamless and Integrated Omni Channel Experience
According to statistical reports, of late there has been a trend or practice of channel-hopping, observed in 86%-87% of shoppers. Customers hop across multiple channels while shopping, depending on their convenience, which has led to an extremely useful network. This network is referred to as the omni channel commerce model which has proved to be highly efficient in accelerating sales, especially for the sports industry.
Embracing a D2C business model powered by an omni channel commerce system has helped businesses immensely with greater ease of transaction and business flow. Since omni channel sales emphasizes on delivering a smooth and personalized experience for customers across all channels and media, the primary target is to enable continuous and uninterrupted engagement of the sellers with the customers.
The omni channel experience created by brands has helped retain customers by providing multiple necessary touchpoints.
The perfect omni channel experience is created by analyzing the challenges faced by the customers and trying to minimize them.
This is usually accomplished by identifying the devices and platforms customers use for shopping, focusing on strengthening them, and connecting them together to create a remarkable seamless experience.
Purchasing a product like a sports equipment at an offline store and paying via an online channel is an example of the seamless integrated model of omni channel commerce. Another example can be the practice of customers checking out products online and then visiting the store to validate and complete their purchase after physically examining the product. This type of seamless personalized experience in commerce which is appreciated by customers can only be achieved if brands in the sports industry adopt omni channel commerce in the D2C model.
Production of Sustainable Goods and Garments
Sports and fitness related e-commerce platforms are usually more knowledgeable and inclined to adopt sustainable practices and ethical supply and distribution chain for their products. The present day market comprises customers demanding sustainable products. With customers leaning towards eco-friendly sportswear and goods, brands have given significant importance to this preference.
The new age sports Industries opt for recycled polyester, local or organic cotton and water-saving fibers such as tencel and hemp which have a comparatively lower environmental impact.
Ultra-modern methods of production also help manufacturers make biodegradable products. This closely refers to the circular business model in the sports industry, which aims at circulating the products by reusing and recycling.
Since the new era has seen a boom in customers choosing sustainable products, the circular business model has provided an opportunity to retain customers.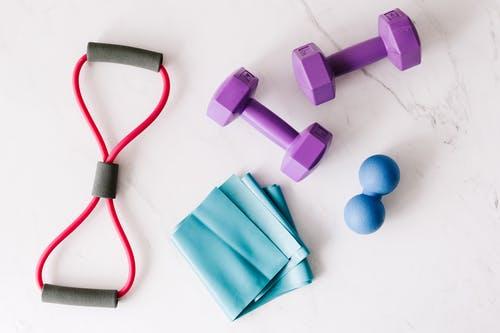 Solving Complex Legacy Integrations
For a D2C business model to flourish, one must make sure the application systems and software used don't have compatibility issues. Technology that makes use of computer systems, software or templates that are outdated as compared to the current standards of e-commerce, might not create a satisfactory customer experience. Legacy systems also face multiple setbacks and challenges like lack of business continuity. Integrating legacy systems with newer applications or APIs can be complicated.
Sports merchants and brands shifting to D2C solves part of the legacy system problem. A majority of these e-commerce sites have opted for migration to contemporary software. This has proven beneficial in numerous ways – rationalizing integrations with other stakeholders, giving a better shipping platform to customers, more flexible business processes and so on.
For example, a lot of brands running D2C e-commerce have shifted to Magento 2 e-commerce platform.
Magento 2 sites run approximately 20% faster than Magento 1 sites, which is an older platform.
Any D2C business running on a Magento 2 site will have a streamlined checkout process and better admin interface.
With more customers shopping using smartphones, a prime necessity is to have a mobile responsive site or application. Magento 1 sites reportedly did not deliver optimum performance on mobile devices, but Magento 2 makes mobile commerce a priority.
Giving Rise to Unique Solutions
A D2C model can give the opportunity to implement solutions to common problems faced on both ends – the business side as well as the customer's side. Technologies that are put to good use can be the following:
Mobile Applications: As of August 2021, 58.56% of the global traffic share on the web is on mobile, with the ratio touching 77% in India alone. With such a large number of potential customers using their handheld devices for their daily activities on the web, it becomes critical to have a mobile application showcasing one's e-store and providing a unique and satisfying experience to the customer to come back for more.
Progressive Web Apps (PWAs):PWAs are designed to give a close to native experience of the platform to the end-user, no matter what device they use to access it. The PWA being responsive and adaptive in nature helps the website to scale according to the form factor of the customer's device without having to be installed separately on the device. This enhances the ease of access, driving customers to shop regardless of place or time.
Headless Commerce: A D2C business can give more room for personalization and customization. Incorporating the headless commerce technique makes the business flow more adaptive and responsive because the front and back ends are loosely coupled. The only means of communication is through the APIs, so changes can be made without affecting the other end.
Business Intelligence (BI): For an e-commerce platform (website or application) to thrive, especially when it's D2C concerning an industry like the sports industry, implementing BI is highly beneficial. The manifestation of business intelligence in e-commerce is evident in features such as personalized product recommendations on e-stores. Such recommendations take into account historical customer data and provide users with suggestions to make better purchase decisions. It therefore creates a bridge between the brand and the customers, helping both simultaneously. Business intelligence tools also help a D2C business website to expand its reach and enter new markets.
Chatbot: An increasing number of brands are being seen using the services of a chatbot to help with their business. A chatbot can be implemented as an all-purpose go-to for customers when they need help regarding any aspect of the buying process. It is also beneficial from the business point of view as the customer gets the satisfaction of receiving instant support and services. The chatbot can further connect the user to human customer service representatives if they do not find a solution to their problem in the preliminary phase of interaction. The level of sophistication of the bot can be predetermined, i.e., if the chatbot serves just a basic functionality of serving a list of steps for processes, it may be a simple program. Some chatbots are built to leverage artificial intelligence so that they are smart enough to understand unique cases or problems and respond accordingly.
Customer support solutions: Similar to a chatbot, customer support solutions are super useful for an e-commerce brand to stand out. Unlike a chatbot, such solutions establish direct contact between the customer and a human representative from the business to understand the problem better and quickly reach a solution.
Summing Up
Sports Brands that were traditionally manufacturers or wholesalers have embraced D2C and established direct relationships with their customers as a result of the shift in consumer buying habits. This shift is seen mostly because of the advantages D2C has over the traditional B2B business model – better brand control, access to more customer data, seamless buying experience, clear communication, cost savings and much more.
As more B2B retailers discover the benefits of D2C, truly competitive brands will take on an even more robust omni channel presence to meet their customers at multiple touchpoints and redefine the overall sales experience.