12 Design Strategies to develop an 'In-Vehicle Infotainment' System
Smart phones loaded with apps, since inception, have changed the way we consume information & stay connected with each other.
This need to stay connected & consume information is felt by users even while driving their vehicles.
OEMs' and Tier-I suppliers responded to this need with 'In-Vehicle Infotainment (IVI)' system. However, soon it has come to their realization that now the rules of Consumer Electronics/Smart-phone experience also apply to the In-Car experience.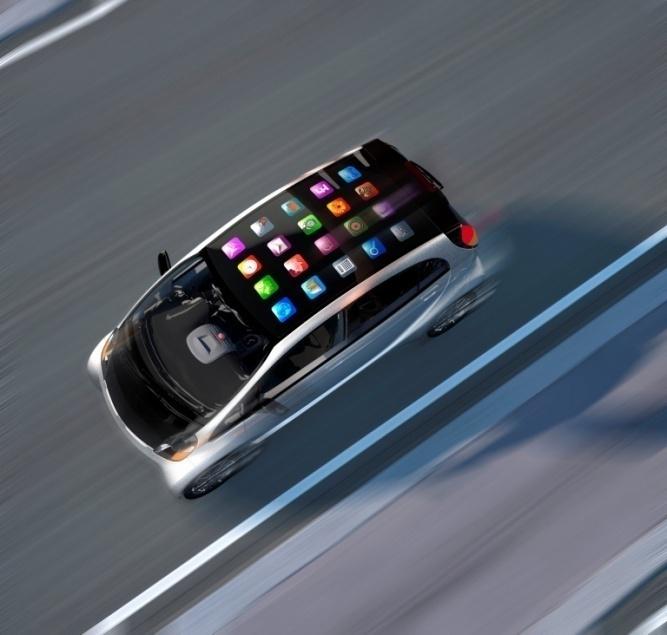 A user demands an intuitive HMI/GUI, a responsive touch-screen, over the air updates and seamless integration of apps (installed on his/her phone) in an IVI system.In addition to this, minimizing driver distraction & ensuring maximum driver safety is a top priority for an OEM or a Supplier.
Image Source – Huffington Post.com
All this makes designing a winning IVI system an interesting challenge! So, here are the 12 design strategies to develop an IVI system that can help you deliver an experience that your consumers deserve:
In an IVI system it is essential to provide surround view to the driver for driving & parking assist, hence support for multiple (upto 4) cameras is a must. Design middleware and application that support switching between multiple cameras and streaming of data from multiple cameras
For a super-responsive and an intuitive IVI experience, best practice is to develop a Framework (a library project) which is loaded with all the common functions (API) that can be called by different IVI applications. This makes the entire IVI system very light & highly responsive
To suit the vehicle environment & in-car user experience, customize the look and feel of the screens to display most important information to the user such as weather, date & time, traffic alerts, and other alerts from the vehicle at all times. Add voice recognition feature and easy way to activate this feature to minimize driver distraction
Customize the Boot Animation & Boot Images as per the logo & branding requirements of the OEM and/or Supplier
Depending on the geography of your target Audience, identify the Third Party Apps or deploy apps developed in-house that enhance user experience. For example apps for navigation, finding nearest fuel station, finding nearest service station, emergency contact service, weather, internet streaming of multimedia and more
For an intuitive user experience, integrate various sources for multimedia streaming like mass storage devices (USB, CD.), radio sources (AM, FM, WB, XM or DAB), streaming through BT or WiFi, internet streaming and connectivity to Apple devices in a single application
An Infotainment system also serves users with critical vehicle data. Develop middleware and applications that provide access to vehicle information available on CAN network to the user in the form of graphical interface as well as text based warnings/alerts
An IVI system also plays a significant role in mitigating driver distraction. With the help of Bluetooth communication driver can respond to or make a call, read message, stream music and more. All necessary Bluetooth profiles along with application must be integrated in IVI system
To deliver a connected life-style experience the user (and the vehicle/fleet) should be connected to the external world (internet). Include support for connectivity through tethering, Wi-Fi and telematics in the IVI system
GPS plays an important role in navigation. Include middleware and applications necessary for navigation and other location based services
Develop and build intelligence in the system to act according to different states of the vehicle such as moving, at rest and parking mode
Develop and build strategies to help OEMs' and/or Suppliers with certification and secure installation of the applications in IVI system. This enables individual user or fleet owner(s) to deploy applications of their interests in a safe and secured manner
Image Source – BBC.com