Top 4 Internet of Things (IoT) Retail Use Cases and Examples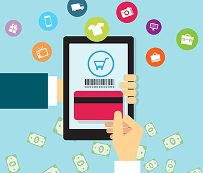 Amazon created a flutter with its Dash button earlier this year-a small device with a button that's linked with a brand, say a particular detergent. Stick your Dash button anywhere, and when you see you're running low on detergent, simply press the button and the order for your detergent supply will be placed.
Other brands may not be going the IoT way with devices as dramatic as the Dash, but they certainly are using this ability to connect things to ensure convenience and comfort to customers, in other words, an amazing brand experience.
Here are the IoT use cases, from around the world of ecommerce, for you to get inspired!
IoT use case from Burberry, a luxury brand retailer

Luxury brand Burberry is using smart retail techniques to give premium service to its clients. Walk into any of their stores and you'll find a sales executive armed with an iPad to build your customer prolife in the brand records. With the help of a showcase of your previous purchases and preferences, new items are recommended to you. And if you're about to set off on travels, you can even purchase an item from the collection at the destination outlet and have it delivered to your hotel.

IoT use case from Waterstones, a UK book retail chain

In a scenario where ebook sales are slowly but surely growing, Waterstones, a UK book retail chain, is taking no sides in the book lovers' argument of hard versus soft copy. You can walk into a Waterstones, browse the books on their shelves, and purchase and download ebooks onto your device right there, using their free WiFi. After all, it sometimes is simply a case of giving the customer what he wants, with great ease.

IoT use case from Disney World

Anybody who has been on a family holiday to Disney World knows it requires extensive planning to really enjoy the chock full of experiences on offer. So Disney uses the amazing technology of M2M as an integration tool to make things easier for their patrons with the MagicBand. This wristband acts as a key to your Disney resort room, lets you access rides and attractions you had made prior reservations for, acts as a food ordering tool, and even serves as a point with your official photo opps at the theme park.

IoT use case from Sephora

With IoT, unprecedented amounts of data become available and this can be used to work wonders. Leading global cosmetics brand Sephora makes use of this information to help conversion rates as well give customer satisfaction. If you're part of Sephora's membership plan, the brand's app not only keeps track of every purchase you've made (online and offline), but even sends you free products that compliment your purchases when you've accumulated sufficient points. Customers are promptly sent an email after every purchase, encouraging them to add reviews on the Sephora website, and these reviews are displayed on screens in stores, helping potential purchasers decide.
In a time when consumers are finding their cellphone memory blocked by ecommerce apps, IoT is opening up more avenues for retail stores to take on their online rivals.
Will IoT-aided shopping experience help brick-and-mortar retailers get back lost ground, or will the creative deployment of IoT ensure that online ecommerce players have the last laugh? .
The limit is one owns imagination. How do you plan to use IoT for your business?
If you have any query/feedback, connect with us at sales@embitel.com to set-up a conversation!
For more such interesting updates, join us on LinkedIn: