Online grocery webstore features for efficient operations and logistics – SAP hybris RDS demo (Part 3)
In our previous posts, we discussed the must-have features for the front end of a grocery webstore, tracing the customer's journey right from browsing and selecting, to creating shopping lists and checking out.
To enable these features there are several admin, operations- and logistics-related functions that should be supported by your ecommerce platform. Our SAP Hybris consultant shares the essential features that an online grocery retail business must have for efficient business operations and logistics management.
In a low-margin, high-volume business like grocery retail, efficient business operations are critical and have a direct impact on the operating profits-margins. Keeping in mind this industry-wide need of efficient operations, Embitel's Rapid Deployment Solution has been tailor-made with features that address the unique needs of the food and beverage and consumer packaged goods business. (Know more about CPG LaunchPro 100, an SAP Hybris solution for digital commerce, now launch your ecommerce website in 100 days!.)
Store-specific catalogs for better sales and inventory management
As an F&B and grocery retailer, you may have multiple stores, each with its own inventory. This inventory will change through the course of the day, and you may price items differently in different stores as part of your sales strategy. What happens to these variables when you go digital?
You can continue to maintain this system by creating multiple catalogs for your webstore. Store-specific catalogs ensure that your webstore customers have access to inventories with store-specific prices clearly displayed. This facilitates your customers to either buy from the nearest store or the store offering the best price.
Your web-store acts as a hub and builds efficiency in the system due to centralized operations
Support for centralized and decentralized order fulfillment operations
What order fulfillment strategy works best for your business
A centralized storage and order fulfilment center, or
Multiple fulfilment centers/fulfilling orders from existing stores?
Your webstore implementation should allow you to choose the option that suits your business best.
If you choose the latter i.e. decentralized order fulfilment, it helps to be able to customize your sourcing logic. This means giving weightage to different criteria such as distance from the delivery address, or inventory availability, or warehouse priority, for order fulfilment.
Further, you don't want to disappoint an online customer outlet due to non-availability of an item at the nearest outlet, so you should be able to adopt a sourcing strategy for your webstore. This may require splitting the order at the item or quantity level in certain use-cases, like this one:
The customer wishes to buy 10 bottles of jam and his nearest fulfilment center has only 5. So his order may be split up so as to satisfy the order of jam from another outlet that has the required quantity.
Similarly, the order can be split to fulfil the requirement of perishables from the nearest outlet to ensure freshness. Or you may even choose to split the order by the modes of delivery chosen by the customer.

When it comes to everyday edibles, customers expect speedy fulfilment and these options make that possible.
Omnichannel order management tools powered by SAP Hybris, because efficiency is everything
Having a shiny storefront is great, but if there's no substance behind the glitter (not registering orders correctly, not updating inventory, incorrect delivery schedule, lack of coordination across channels, etc.), your webstore isn't going to go very far. The smooth shopping experience for the buyer has to be backed by high quality organization and processes on the backend, such as the order management systems on SAP Hybris platform.
SAP Hybris is an enterprise-class platform that accounts for of every step of order management, from picking the product, packing, quality check to dispatch, and facilitating interaction across channels. Even update of the inventory and delivery slot management is automated on SAP Hybris.
Smart product marketing practices to boost results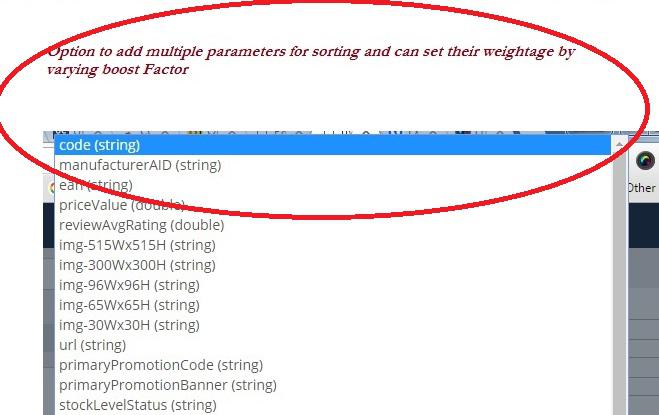 Among other benefits of opting for an enterprise-class platform are the in-built smart marketing tools available for use.
For instance, SAP Hybris recognizes the fast-moving products on your webstore and pushes them higher in the product line up. It lets you define the number of items displayed in the 'more products' section on each product page, and even allows you to assign weightage to in-stock inventory or brands featured here.
Your webstore backend should offer similar features to encourage sale through cross-selling and upselling items. These marketing tactics contribute to sales steadily, and having inbuilt features makes them easier to implement and customize.
Learn more about launching an Online Grocery website
Grocery web-store features supported by SAP Hybris to help you deliver seamless shopping experience (part 1) – Multiple shopping lists, product search bar with call-to-action

List of must-have front-end features for your online grocery website (part 2) – Shop by recipe, delivery slot selection and more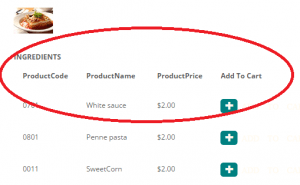 What is ecommerce logistics?

Logistics can be described as a functional part of the organization within the business operations. It is the management of goods and services – or simply resources – in internal processes along the supply chain; including procurement, preservation, replacement as well as inbound and outbound transportation of resources.

Source: ecommercewiki.info

What is order fulfilment?

the term order fulfillment refers to everything a company does between receiving an order from a customer (the point of sale) and placing the product in the customer's hands.

Source: rileylife.com

What is SAP Hybris Marketing?

Hybris Marketing enables real-time contextual marketing. It allows marketers to develop a deeper understanding of customers and leverage these insights to deliver highly individualized customer experiences across channels.

Source: hybris.com