GE Predix, an Industrial IoT Solution, is now Edge Analytics Enabled
GE Digital has enhanced its IoT suite using predictive analytics and artificial intelligence and strengthened its position in the industrial IoT platform space.  It has added predictive analytics at the network edge to enable data analytics close to the data source. This facilitates network traffic optimization, real time data analysis, and time and cost savings.
Edge analytics ensures optimization of the network traffic by processing as much data as possible at the edge (at the IoT Gateway Device) and sends only the data which is required by the business applications.
Additionally, GE digital has also rolled out a slew of applications that run at the edge to help businesses work more efficiently and predict machine failures.
Below are some of the highlights of this new announcement from GE Digital on its new IoT platform:
Predix platform will be available on Amazon Web Services (AWS) and Microsoft Azure
Support for Predictive analytics, Machine learning and AI capabilities at the edge
Predix Studio – to facilitate development of a customized IoT app on top of the existing platform
Predix Edge Manager to support up to 200,000 connected devices from a single console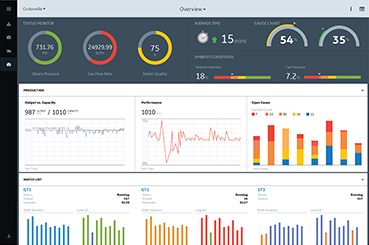 Availability on AWS, Azure and IoS
GE is working hard to bring Predix to all popular IaaS providers. Currently, Predix runs on AWS and GE has also partnered with Microsoft to bring Predix to Azure. So customers will have the option to choose from AWS, Azure or on-premise servers.
GE has also partnered with Apple to bring mobility to IoT applications. Now, iPhone and IPad users can run GE's apps and unlock data wherever they are.
New application development tools from GE Digital
Another notable addition to Predix IoT platform is the Predix studio which will be available for the developer community by 1st quarter of the next year.
Predix studio has a drag and drop interface which enables companies to create additional applications on top of their existing platform in an efficient manner.
IoT Development and Customization Support from Embitel
Are you impressed with GE's IoT industrial suite? Contact us if you need help with industrial IoT solution development for your company or to customize the GE IoT platform to suit your needs.