Executive Board
The Executive Board at Embitel comprises three key individuals: Sharad Bairathi, Daniel Rebhorn and Andreas Schwend, all of whom have excellent track records in the IT industry. They contribute their vast experience and cross-market knowledge to Embitel clients. They are also responsible for creating the strong work ethic and innovative culture at Embitel.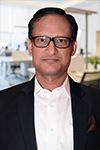 Sharad Bairathi is the Managing Partner of Embitel. He brings with him more than 2 decades of experience in the IT industry. An MBA from London Business School, and having an engineering degree in Electronics and Telecommunications Engineering, Sharad also has a post graduate degree in Information Systems from the respected S.P. Jain Institute of Management in Mumbai.
Among the high profile companies Sharad has worked with in the IT sector is Tata Elxsi, where he worked for 9 years before taking on the new challenge at Embitel. He is best described as an entrepreneurial professional with noteworthy management capability on a global scale. In his previous role, he was heading the business with operations spread across Europe and US-East, before venturing out to create Embitel. He also has considerable experience in the off-shoring of Services Management and Support.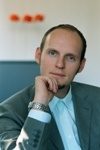 Daniel Rebhorn is the Managing Partner and plays a key role in the development and growth of Embitel. Daniel is the founder of the diconium GmbH and its subsidiary digital media center (dmc), which he started along with Andreas Schwend in 1995 in Stuttgart, Germany. He is a computer scientist and was previously an independent IT consultant for various companies in the areas of engineering and integrated quality control.
Daniel focuses on Organization, Technology and Operations. He heads the Capacities Organization and Technology initiatives and also handles the operative area within diconium. He is directly involved in the operational delivery of ecommerce solutions and is poised to replicate this model at Embitel as well. Daniel has a strong entrepreneurial vision and plan for the company and brings his extensive experience in the field of ecommerce to the table.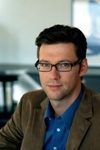 Andreas Schwend is the Managing Partner and co-founder of diconium GmbH and digital media centre (dmc) GmbH, which he launched in 1995 along with Daniel Rebhorn. He manages the Marketing, Distribution and Consulting functions at diconium. His expertise is in Sales and Marketing and he is also responsible for Strategic Consultation.
Andreas Schwend studied Industrial Engineering and Business in Stuttgart and worked as a technical project manager in a leading company in the IT sector. He is also a member of several prominent industry associations and committees in Germany. His entrepreneurial streak and his experience in Sales and Marketing are extremely valuable in shaping Embitel's future.