Adobe Symposium 2019 Highlights: Welcoming Magento Commerce to the Adobe Family & Demonstration of Headless Commerce
On 16th April 2019, the digital innovators and leaders came together for one of the most awaited digital conferences, the Adobe Symposium 2019.
The following statement flashed on the stage, had set the tone for rest of the event: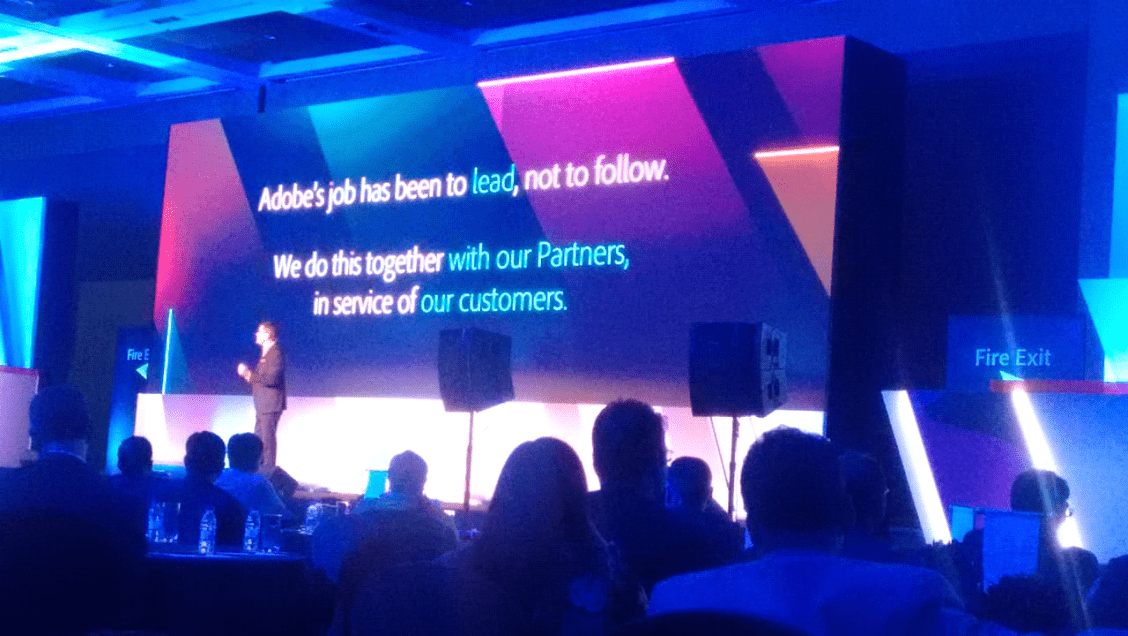 This is what it meant – 'Adobe leads (to enable digital transformation), in collaboration with the "Technology Partners", in service of the Customers (Global Businesses)
Team Embitel, being part of the Partner Ecosystem of both Adobe and Magento, had lot of value-add to offer for businesses.
We were all geared up with the following demos:
Day 0 of Adobe Symposium 2019: Insightful & Invigorating
At this exclusive Adobe partners meet, Adobe highlighted the importance of introduction of Magento Commerce and Marketo to the Adobe solution.
Adobe highlighted the fact that Magento serves as the missing piece of eCommerce, in Adobe's suite of tools and products, to offer a complete customer experience solution.
Arun Kumar , Head Of E-commerce BU, Embitel , along with Vivek Raina, Magento Commerce, were invited on stage to share the insights regarding our Magento Commerce Customer Success Story.
Arun , who is actively engaged in ecommerce consulting for numerous businesses of varying scale , shared details regarding our successful ecommerce partnership for a flash deals platform.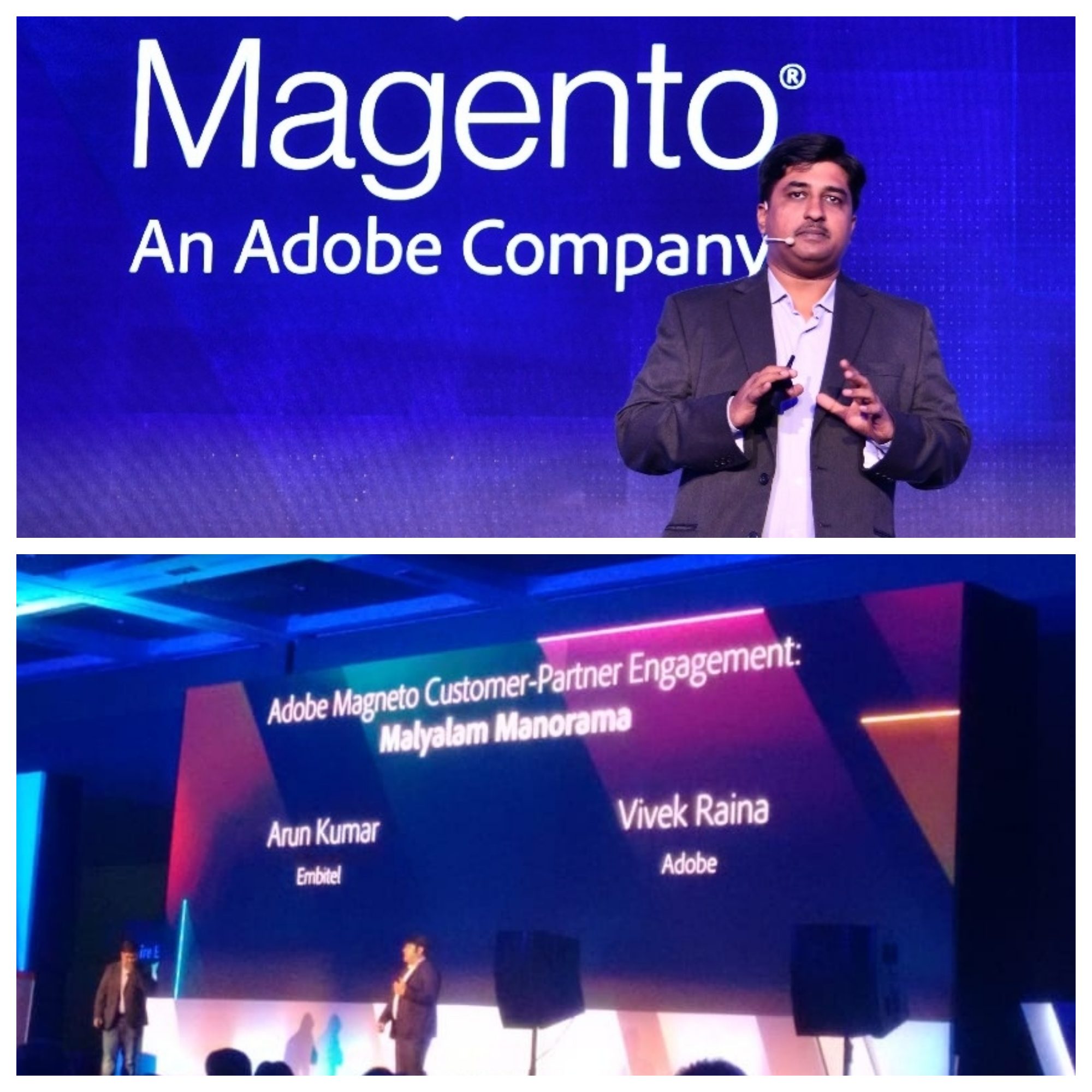 He talked about how we partnered with the customer to create a Modular, Scalable, customizable flash deals platform, leveraging Magento Enterprise Cloud Edition .
Day 1, Adobe Symposium, 2019: HouseFull
The Symposium was a roaring success with 1600+ attendees, that included 200+ CXO's in the audience, 150 partners.
The day truly lived upto the theme of "creating Evolving Experience " with keynotes, fireside chats, locknote sessions, networking sessions, interactive demos & more.
Embitel Technologies is proud to be the Showcase Partner at the Adobe Symposium 2019 . It was an absolute pleasure for our e-commerce team to interact with 100+visitors to our booth about "Delivering Experience-Driven Digital Commerce Solutions " .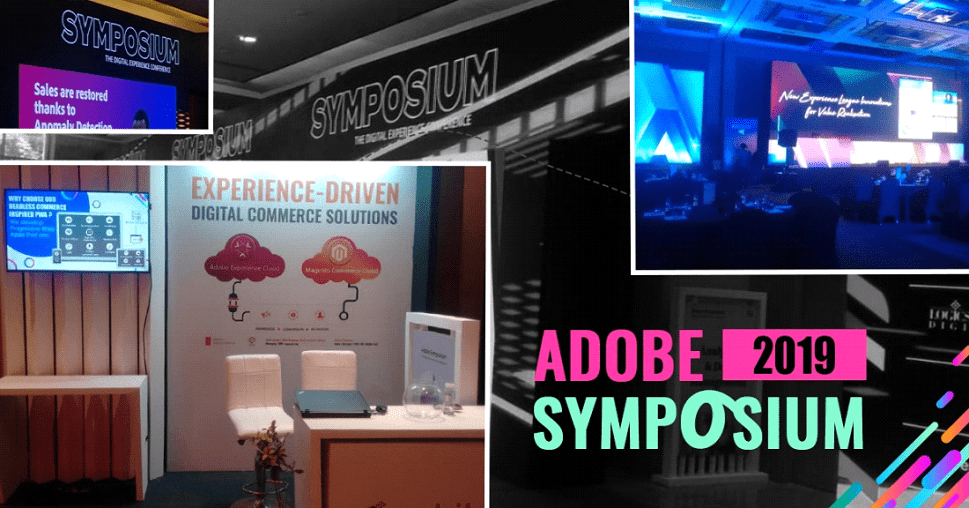 It was heartening to see the interest and enthusiasm shared by our visitors about the Adobe Experience Manager (AEM) + Magento Commerce integration.
They shared several queries about the value-add of this integration, how it will help them resolve their specific business pain points and drive digital transformation.
The symposium served as a great platform for many such insightful discussions and we are excited about partnering with these businesses in the near future.
Locknote session with Boman Irani:
The evening had a surprise for the attendees: the locknote session with the celebrated Bollywood personality Boman Irani.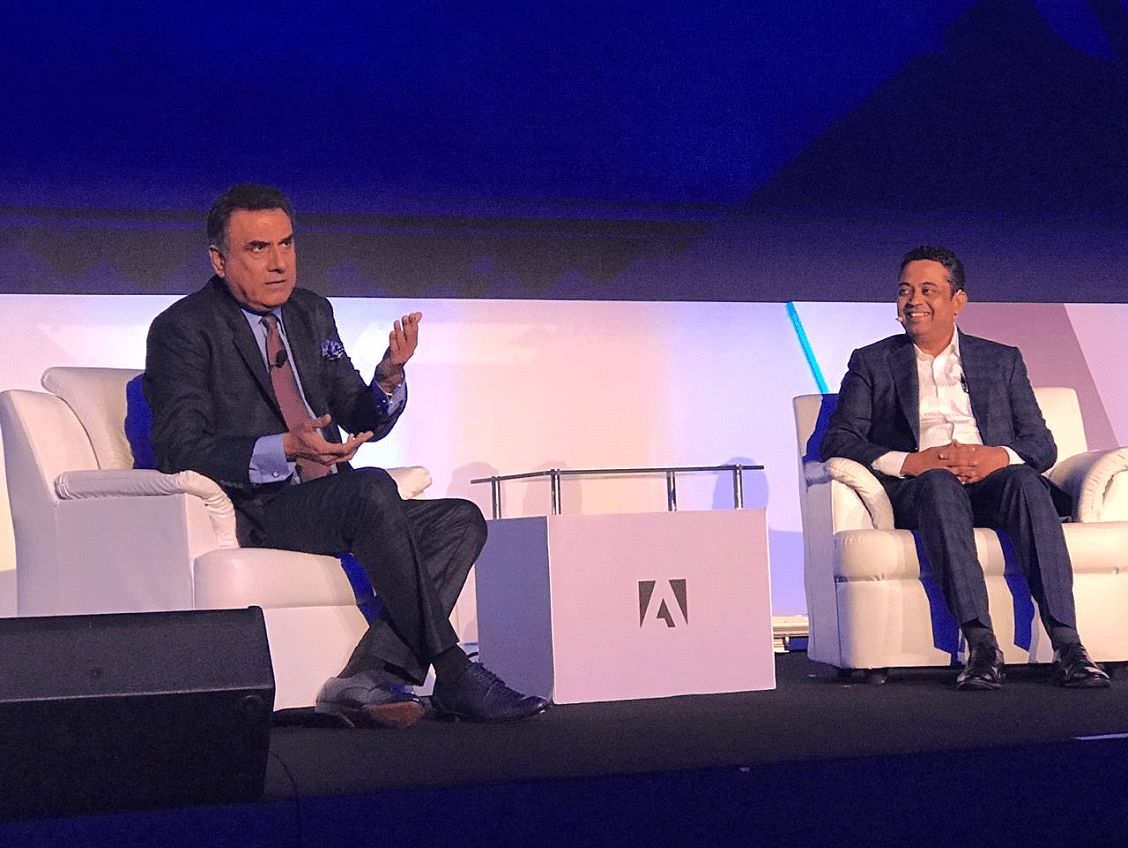 Lock-Note Session with Boman Irani . Image Source: LinkedIn
Mr. Irani inspired the audience by sharing the many challenges he faced during his difficult childhood. His spontaneity and humour-coated story telling skills, ensured that all the participants had some great takeaways from Mr.Irani's life experiences.