How D2C eCommerce is Helping Brands to Chart a Winning Business Strategy?
2020 was a defining year in many ways. While laymen and the business world would remember it as the pandemic year that had impacted our normal lives along with the global economy. The year was also a defining year for many shifting trends in business world, especially the commerce sector.
One such trend that has gained momentum during the first wave of Covid-19 and the consequent lockdown is : Direct to Customer eCommerce ( D2C ecommerce).
In this blog, we will explore all we need to know about D2C ecommerce and the current D2C trends .
What is D2C Commerce?
Business brands today, regardless of size, have started noticing D2C as a practical model to own the consumer journey and are stepping up to include D2C into their business strategy. Business organizations going the Direct-to-Consumer way sell their products to their target audience directly without involving third-party entities (known as middlemen) for retailing of their products/services.
This doesn't imply that the D2C strategy means ignoring the retail aspect.
Rather, in the D2C ecommerce model, the brands wear multiple hats wherein they not only take care of product manufacturing. Rather, these D2C brands also manage the retail aspect of the business including the marketing, distribution, customer experience and sales.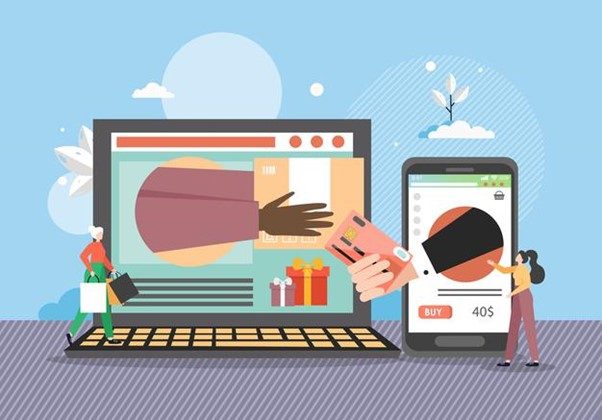 Why Direct To Consumer?
Total control over value chain: The D2C business channel helps the brand simplify the complex value chain by cutting down the middlemen network and directly reaching out to their potential customers. This also inherently enables the brand to take complete ownership of the brand experience delivered. This means they are responsible for every aspect of product sale including marketing, distribution, shipping, etc. If the quality of the product and service is good, then the brand can build a great rapport with its customers via D2C. You are no longer in the mercy/ image of the retailer as is the case in the traditional model where you are dependent on a third-party retailer for sales.
Reduced Cost: Brands going the D2C way experience greater potential earn better margins in the absence of the middlemen. D2C methods especially ecommerce (websites and mobile apps), social media platforms (Facebook Social Selling) help the brands to connect and sell to customers and earn a profit at a lesser price in comparison to the traditional retailing model (involving middlemen).
Less friction for market entry: With D2C, there is a lesser barrier for a manufacturer or a business entity to reach its potential consumer. Leveraging D2C commerce solutions such as ecommerce, social media platforms enable even a nimble manufacturer or business entity to sell their products to customer. This also offers them more freedom and opportunities to create a brand image that is aligned with your business goals rather than being in alignment with the rules of the middlemen. If you are a small sized retailer or business organization looking to launch a full-fledged D2C ecommerce website on Magento at an affordable budget, you might be interested in our Magento Rapid deployment packages. Also checkout this video to know how we can help you set up a fully-functional ecommerce sites in a matter of 6-10 weeks.
Opportunity to improvise offerings: D2C model opens up a plethora of opportunities for the brands to gather feedback from their customers and understand their customers' preferences, from close quarters.
modern-day customers expect brands to clearly anticipate and understand their needs and churn out offerings accordingly. The D2C strategy clearly helps a business organization to do that.
Top D2C Trends Making Waves in 2021:
AI-Based Chatbots AI-powered chatbots offer a very powerful, seamless, and robust solution for brands with a D2C strategy to offer contextualized and personalized customer engagement services & thereby develop customer loyalty.

Today, there are a plethora of AI-powered chatbots powered by predictive capabilities that can accurately captures the buyer's intent and offer a personalized and holistic experience to them.

From guiding customers to find their product or making a purchase or helping in making secure payments or track their shipments – the modern-day AI-powered chatbots can do wonders.

There is an increase in D2C brands, especially with FMCG and CPG sector signing up for powerful conversational AI-chatbot platforms to serve their customers better.

Livestream Shopping & Video marketing: Livestream shopping is a trend that is fast catching up in the commerce world, especially among the brands looking for a robust D2C strategy. With Cisco study (Cisco Annual Internet Report) indicating that stating that live streaming will account for 82% of internet usage by 2022, brands who want to up their D2C game should enter the fray as soon as possible.

Livestreaming enables you to achieve your D2C goals with minimal tech investments by:

– Directly engaging with customers and offering product/service demonstration in real-time
– Addressing their concerns and queries in real-time and built a bond of trust
– Analyse and identify their preferences and choices
– Encouraging them to buy and boost sales

Also Read: How Livestream shopping is paving way for a new form of e-retailing?

Subscription Business Model: Subscription services are emerging as a winning commerce strategy amongst D2C brands seeking to create a loyal customer base. The subscription services as a D2C strategy are quite rampant amongst key industry domains including retailing (Amazon Prime), entertainment (YouTube Premium), groceries, and even software as a service.

The D2C subscription service is a win-win for both the customers and the brands. The brands can offer a more curated, personalized, and consistent experience to their customers. Consistency is the key here! The customers know that for a monthly/annual price they can enjoy an experience on a regular basis. Also, a subscription service makes it convenient for the customers to get the subscribed items at their doorstep without having to make the order before they run out of it .

With a recent report by PWC stating that the modern day customers are willing to pay 16% more for a better shopping experience , the Subscription Business Model is apparently set to see increased adoption in the coming years.
The Future of D2C
Growing internet penetration and a shift in consumer buying preferences wherein they turn to online shopping have fuelled the rapid adoption of the D2C model by business organizations, especially in the CPG and FMCG segments. And Covid-19 has further accelerated the growth and demand for D2C sales and fortified the D2C initiatives of the brands, in the process. The pandemic saw many brands, ranging from FMCG to manufacturing, leveraging the D2C ecommerce model to sustain and chart growth.
In fact, brands that had a namesake D2C digital channel for their business saw it turn it into a lifeline during the pandemic. And the brands that were quick to adapt to the D2C ecommerce model have reported more than 100% growth.
A leading example is that of the London-based brewery brand Beavertown which saw a 1000% increase in sales following the full-fledged transition to D2C. Similarly, Super Smelly, the renowned Skincare brand reported a 1500% increase in revenue between April 2020& October 2020.
No wonder business organizations of all sizes, and spanning across industries ranging from fashion, manufacturing, cosmetics- are increasingly factoring D2C ecommerce into their business growth strategy.
At Embitel, for more than a decade, we have been successfully helping our global and national customers , spanning across industry verticals , in embracing D2C commerce into their business strategy and successfully turning it into their key growth driver.
Are you a business brand looking to tread the D2C ecommerce model and not sure where to begin? Schedule a call with our ecommerce consultants today and get a personalized D2C ecommerce strategy readied for your business!