How E-Commerce Players in South East Asia can Brace Up for Double-Digit Shopping Festivals
The concept of the Double-digit shopping festival takes inspiration from the world-renowned Double 11 or 11.11 shopping festival. The first Double 11 shopping festival was unveiled on November 11th, 2009, as a pilot by its founding member Alibaba Holding Group. The online shopping festival had two clear-cut objectives:
Promote and encourage the general public to adopt online shopping as a viable option to meet their materialistic needs.
Celebrate singlehood and counter Valentine's Day in a vastly populated country (China) by offering irresistible discounts and benefits on attractive products.
The 24-hour shopping festival proved to be a masterstroke as the sales figures have witnessed year-on-year exponential growth since the introductory festival. Sales have figures surpassed some of the most sought after  international shopping festivals. Moreover, the global pandemic fuelled the apprehension towards conventional shopping, making online shopping far more feasible.
This successful sales strategy, first introduced in Double 11 gave rise to several similar shopping festivals throughout the year, expanding from China to other South-East Asian countries. These shopping festivals are being referred to as Double-Digit Shopping Festivals today.
Competition in Double-Digit Shopping Festivals
As mentioned earlier, the success of the Double 11 shopping festival presented an opportunity for an e-commerce boom. This business opportunity gave rise to several other shopping platforms such as Shopee by Tencent, JD.com, and Douyin.
These shopping festivals compete with Double 11 during the rest of the year. For example, Shopee introduced Shopee 9.9 as a Double-Digit shopping frenzy on September 9th. JD.com directly rivals Alibaba Holding Groups' shopping platform Tmall with its shopping festival during November. Similarly, several other sales festivals such as 6.6, 7.7, 10.10, and 12.12 have followed suit.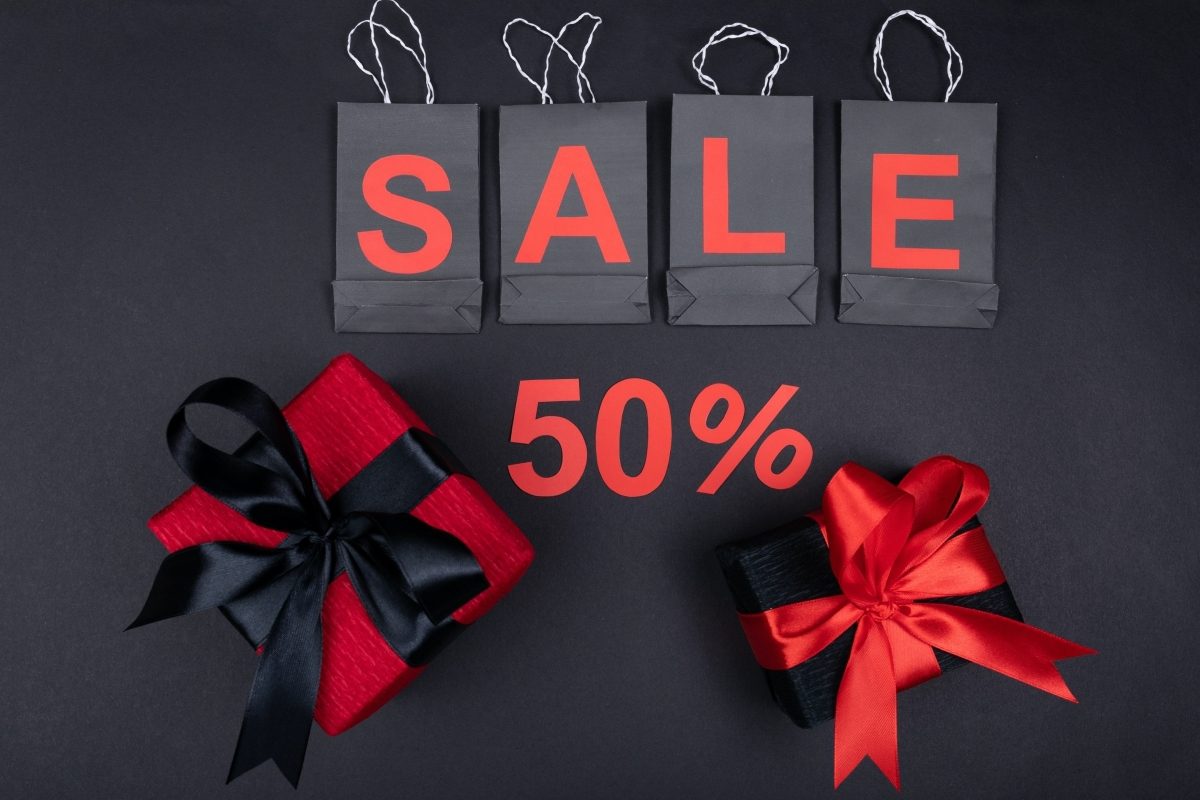 Reasons Behind the Increasing Demand for Double-Digit Shopping Festivals
Sellers at double-digit shopping festivals have quickly adjusted their sales and marketing strategies to match the evolving consumer trends. They do so by:
Deep discounts and excellent supply chain: Double-digit shopping festivals give an average consumer repeated opportunities to procure their desired products at discounts up to 90%. A thriving and transparent supply chain due to established trade networks and efficient warehousing has enabled the successful adoption of same-day delivery on products.


Wide customer base: The strategy is tailor-made to attract consumers from the higher middle class to the lower class from China and other South-East Asian countries. These consumer groups have the highest population concentration. Also, the rising GDP has resulted in higher consumption power amongst average citizens in China and other South East-Asian countries.


Live ecommerce: The response from live-streaming during pre-sales marketing campaigns uncovered the great potential in live e-commerce. E-commerce players have adopted the live streaming approach by employing influencers and limited-time discounts. This sales tactic entices the consumers into buying products immediately, so that they don't miss out on the discounts.


Adopting the Mobile-first approach:  E-commerce players use Mobile-first approach for marketing due to the constantly growing mobile user bases. In 2016, internet users via a cellular device overtook the users via conventional browsing devices such as desktops and laptops. The e-commerce players capitalized on this trend to adopt mobile ecommerce platforms that offer immersive shopping experiences at the customers' fingertips.


Gamification: The next step to creating an immersive shopping experience was introducing games and rewarding the best performers using red packets. Rewarding monetary benefits as traditional red packets instills a feeling of gratitude among the consumers. Gamification, coupled with live-streaming, creates a win-win situation for the user and the brands involved in the shopping festival.


Adopting Sustainable Technologies: The rising global environmental concerns have fuelled the dependency on green technologies. The sales of sustainably sourced products such as air-conditioners and apparel have vastly increased. Sustainably-sourced sales highlight the conscious efforts of the stakeholders in lowering carbon emissions and inching closer toward carbon neutrality. Adoption of green supply chain management coupled with sustainable procurement makes the customers feel that they are positively contributing towards the environment.
Players, Brace-Up for the Upcoming Double-Digit Shopping Festivals
Handling overwhelming sales figures during the shopping festivals require a great deal of planning and preparation beforehand. Typically, an e-commerce player needs to prepare for the shopping festival in three stages, pre-sales, sales, and delivery.
Success at each of these three stages is essential to provide a complete shopping experience. For example, during a Double-Digit Shopping festival, an e-commerce player needs to handle traffic surges, peak transaction volumes, and copious amounts of data while ensuring an uninterrupted shopping experience.
Here are some ways in which e-commerce players can brace up for the upcoming shopping festival:
Look Out for the current sales trends: A trend analysis is the first and foremost step to optimally planning a sales and marketing strategy for the shopping festival. Using sales trend analysis will help the player focus on a target market and curate a marketing strategy to drive traffic to the e-commerce platform. Google Analytics is the most commonly used software for baseline analysis. To perform deeper sales analysis, one may use dedicated business analytics software such as Adobe Analytics from the Adobe Experience Cloud suite of products.


Zhongcao Campaigning and Deal Priming: Using a pre-sales campaigning strategy such as Zhangcao Campaigning (planting grass) means marketing the content related to fashion, food, and cosmetics in advance to spread the word about the product before the sale occurs. Complimentary to this, the product can be promoted by Deal priming, offering a product at a slightly discounted price as a promotion strategy before the actual sales festival.


Stocking Up: Just as e-commerce platforms during double-digit shopping festivals need to deal with traffic surges, they also need to fulfill overwhelming volumes of product deliveries. Preparing for the sales festival by stocking up the inventory to rapidly meet the order demands is an essential step to keep a customer happy and possibly retain them.


Managing and Tracking Inventory and Deliveries: It is essential to employ inventory management software, integrated with RFID tags, at shopping festival centers and warehouses. This helps in managing stocks of products to enable same-day delivery.


Using automated warehouse essentials: Using image processing and IoT for product sorting and dispatching can reduce the dependence on manual assistance improve efficiency.


Using Cloud-native technologies: The founding company of the Double-digit shopping festival, Alibaba Holding Group., utilizes its cloud computing platform Aliyun to tackle the problems faced during traffic surges, data management, and user experience. The use of cloud technologies eliminates the need to invest heavily on-premise servers to manage and protect the smooth functioning of the sale. Players can migrate to an ecommerce platform integrated with cloud (such as Adobe Commerce) to improve operational efficiency.


Testing the system architecture: The viability of the cloud facility employed needs to be tested by load testing. The system architecture should be tested for extreme/ peak traffic to simulate the system behaviour and performance. The system architecture can also be stress-tested by withholding cloud services, to examine system behaviour and identify single-point-of-failures.


Testing Page Speed: Quick refresh rate and page loading speed are two parameters e-commerce websites should never compromise on. A slow page speed could potentially ruin a shopping experience by blocking the chance of finding desirable leads. Hence, it is essential to optimise the performance of your ecommerce store prior to the shopping festival.


Optimizing the platform using SEO:Ecommerce players can optimize their website based on keywords related to products to drive more traffic.


Simple checkouts: Reducing the number of steps during checkout will help retain sales, prevent cart abandoning and enable a smooth checkout process. A smooth checkout process, paired with reliable customer support and multiple payment options will add to a great user experience.
The sales and marketing strategies used by the players in the Double-digit shopping festival are ever-evolving. Global e-commerce players can use Double-Digit Shopping festivals as reference business models to attract and retain customers on their platforms.
Some other Shopping Festivals popular in South East Asia Besides Double 11
While Double digit is one of the most popular and sought-after sales events by ecommerce brands and customers alike, South East Asia also hosts some very popular annual sales festivals. This includes Lunar Year( Chinese New Year) , Ramadan followed by  Eid al-Fitr , Songkran Festival Sales ( Thailand's annual water festival ) , Thailand Grand Sale, Great Singapore Sale, Merdeka and Malaysia Day, MyCyber Sale and more. Ecommerce brands mark these sales date and start advertising and run site-wide major discounts and offers to acquire new customers and incentivize the existing loyal customers and boost their sales. 
If you are seeking to ensure your website is well-prepared for the upcoming sales and is capable to deliver great experiences to every website visitor, get a website audit done by our experts. Write to us at sales@embitel.com to schedule a quick consultation and audit.