Top Magento Marketplace Module – Medma Module Case Study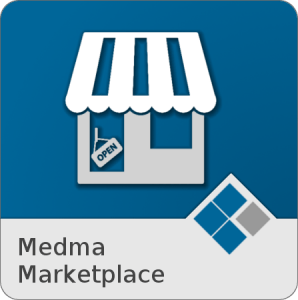 Magento, an ecommerce platform, has built its reputation as a robust and cost-effective digital commerce solution for mid-range businesses.
When it comes to implementing the ecommerce marketplace business model on this platform, there are some Magento plug-ins and extensions tailor made to support some of the must-have features for a marketplace webstore.
For Medfirst India webstore, India's first online marketplace for hospital equipment, clinical and patient care equipment our Magento developers deployed one of the best marketplace extensions: the Medma Marketplace extension.
A multivendor marketplace module, the Medma extension ensured that Magento marketplace implementation for Medfirst India stayed within the client's budget while still facilitating sale through multiple vendors.
But multivendor marketplace extensions are dime a dozen, so what makes Medma better than the rest?
The Medma Marketplace Magento Extension Advantage
"It's a reliable and easy-to-use extension with Magento-standard coding," says Vivekanandan S., a Magento Ecommerce Consultant at Embitel Technologies.
Considering this module has been developed by Magento-certified developers, that's only expected.
But Medma offers a host of features that make store management easier for the administrator and shopping more convenient for the buyer. Some of these features are:
Bulk import and export of products by vendors
Vendors can enable and disable products
The admin can disable or delete products on the vendor page
Reviews from customers, which aids automatics creation of ratings for the vendor
Real-time SKU check while creating or editing products
Generation of vendor account statements
The need for more
But Vivekanandan and the Medfirst team wanted more than what the Medma Marketplace extension offered, and Embitel's Magento team innovated to develop the desired conveniences.
The marketplace model encourages true competition and offers solid benefits to buyers by letting various players influence the market. "The Medma app allows for many products, and many vendors. But it doesn't the make the same product available from multiple vendors," shares Vivekanandan. "So we customized the extension to enable that.
"To facilitate vendor management, we changed the UI port and have allowed the creation of a separate admin page for each vendor, which allows the administrator to allow selected privileges for each vendor."
The operational success of a marketplace webstore depends as much on ease of shopping for the customer as on effective backend management. So the Embitel digital commerce team has made order management easier for both parties. "When a customer purchases items from multiple sellers at a time, he receives an acknowledgement for one consolidated order. But for logistical purposes, this order for items from 3 different sellers gets logged as 3 separate orders in the backend," says Vivekanandan.
One of Medma's advantages is that it allows the marketplace administrator to set commission rates for each seller. But this has been customized further on the Medfirst India implementation to allow different commissions as per various product levels.
"This is one of the biggest advantages of Medma Magento Marketplace module: it's a great basic marketplace extension, but it also is easy to customize," affirms Vivekanandan. "Each extension, no matter what its purpose, has its pros and cons, but Medma is easily one of the best in its category."
What is the marketplace business model?

An online marketplace (or online e-commerce marketplace) is a type of e-commerce site where product or service information is provided by multiple third parties, whereas transactions are processed by the marketplace operator

Source: Wikipedia.com